2018
Talk on 20 Nov 2018
I gave a talk to Maynooth Student Friends of Israel on 20 Nov 2018.
The video below is part of my talk, towards the end, during questions. Unfortunately, the other parts are not yet available on video.
I discuss the "liberals" whose "solution" to the Israeli-Palestinian conflict is to deport 0.6 million Jews. I discuss other refugee situations, where people got on with it, and built a new future, rather than called for a new cleansing.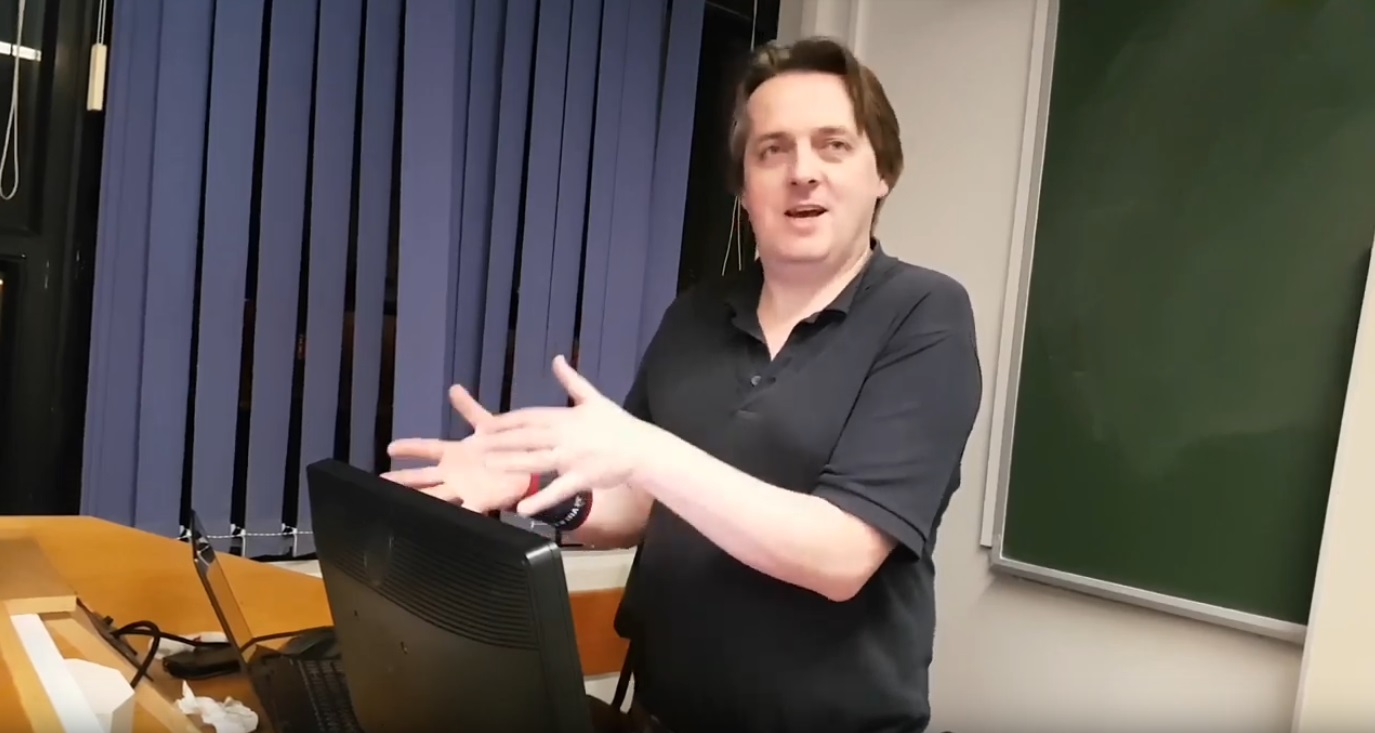 Click through for video.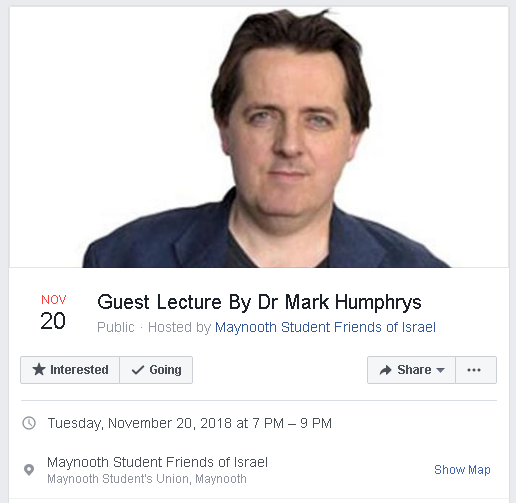 Protest against Mahmoud Abbas, 22 Sept 2018
I went to the very civilized pro-Israel protest against Mahmoud Abbas' visit to Dublin. Protest at Áras an Uachtaráin, 22 Sept 2018.

I speak in this video from the protest.



Podcast with me, Sept 2018
Here is a 2 hour interview with me by Paddy Manning of The Right Side podcast (and twitter). Also here.
It covers a range of topics, including: neo-conservatism, the Iraq war, the future of Islam, the Halawas, the Irish left, why support Israel, and the role of the West in the world.
Fact check: 1/4 of Baghdad was Jewish in 1911, not 40 percent. Hard to remember all these numbers!

Interview with Mark Humphrys - "We never did find Frances Black's chicken farm", posted 19 Sept 2018.
Length 2 hr 14 min.



Human rights under Palestinian rule
The claim that Israel is carrying out a "genocide" of the Palestinians
The claim that Gaza is a "concentration camp"
The Frances Black boycott of Israel, July 2018
My RTE article on boycotting Israel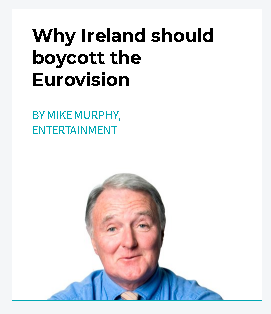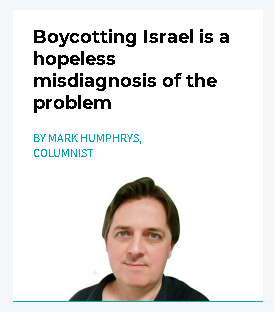 My Sunday Times article on the Gaza border riots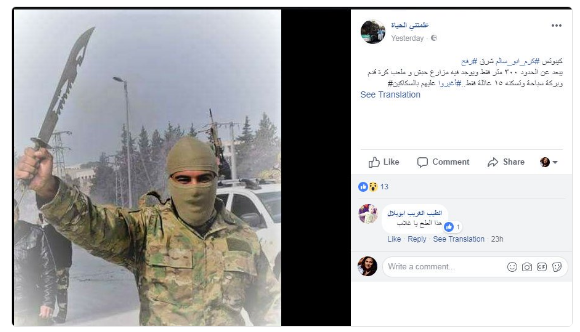 A jihadi Facebook post during the riots.



Irish sports journalist targets my job because I support Israel.
Gaza border riots
Paul Joseph Watson, the fake "counter-jihadist"
Dundalk attack, Jan 2018. The first Islamic terror attack in Ireland?