Republican crimes
I am not opposed to violence. But it should be reserved for enemies with whom reason is impossible - such as Al Qaeda, Hitler, the Soviet Union, the PLO and Hamas. It should never be used against
democracies
.
1914 was a year of madness. It was a year when the worship of violence came into western democratic politics. Democracies and semi-democracies went to barbaric war for no good reason that anyone can explain. And in Ireland in 1916, Irish nationalists turned to violence for no real reason other than that they wanted to, and they were caught up in the bloodlust of the times. Boring parliamentary progress would have led to a far better future for Ireland north and south.
The old IRA, apart from the deaths they caused, also destroyed much of Ireland's heritage. The only thing that saves them is that they set up a democracy, one of the oldest in the world.
The modern IRA soaked Northern Ireland in blood, violence and fear for decades. They achieved little, and their violence was grossly out of proportion to the real but modest oppression suffered by Catholics. The IRA's campaign was incredibly extremist. Peaceful methods would have achieved far more.
Violent rebellion against the UK would have been morally justified in 1846. It was not morally justifiable in 1916, though.
In 1916 we had Irish MPs, Mayors and councils. We were one of the richest countries in the world. There was a democratic deficit, yes. But it did not justify violence.
My bar for violence is higher than most people's. I require a much worse situation than 1916 before I think violence is moral.

The non-violent nationalist Francis Sheehy-Skeffington:

Francis Sheehy-Skeffington wrote a prophetic letter in 1915 warning against the worship of violence then ruining Europe and about to ruin Ireland the following year.
He opposed Redmond's Volunteers, who also worshipped violence (by supporting WWI). But he could not support the breakaway Volunteers: "as your infant movement grows towards the stature of a full-grown militarism, its essence - preparation to kill - grows more repellent to me. I am not blind to the movement's merits. ... But it is militarism. It is organised to kill. ... True, Ireland's militarism can never be on so great a scale as that of Germany or England; ... European militarism has drenched Europe in blood; Irish militarism may only crimson the fields of Ireland. For us that would be disaster enough."
If only Irish nationalists listened to Daniel O'Connell and Francis Sheehy-Skeffington, instead of following the siren call of revolutionary violence.

Francis Sheehy-Skeffington aftermath:

Francis Sheehy-Skeffington himself was murdered by the crazed Capt. Bowen-Colthurst during the 1916 Rising.
His widow Hanna Sheehy-Skeffington completely abandoned his ideals. She supported the anti-Treaty IRA in the Civil War. Her memoirs show her devoted to the physical force tradition. She was a radical who even supported Stalin.

Thomas Molloy, 9 Nov 2014, on the upcoming centenary of the 1916 Rising. He says what I think - that we can recall 1916 without having to agree on any one narrative. "The 1916 Rising was an interesting event in Irish history but it is a big leap to argue that it had any long-term influence on the course of our history beyond copper-fastening partition and the role of the gun in Irish politics while ensuring many Protestants would leave the island forever. There are many Irish people north and south of the Border who regard 1916 as a disaster for varying reasons and remain suspicious about almost everything that men like Padraig Pearse stood for. To have the Government push a sanitised version of history down their throats makes them gag and feel like strangers in their own country while sanctioning violence in the minds of others. There are still ways of commemorating 1916 that make sense: both Trinity and UCD are creating magnificent websites that will allow everybody to explore the Rising on their own terms for instance. The Rising is worth talking about but the Government's efforts to sanction an uncomplicated and sanitised version of events is dishonest and primitive."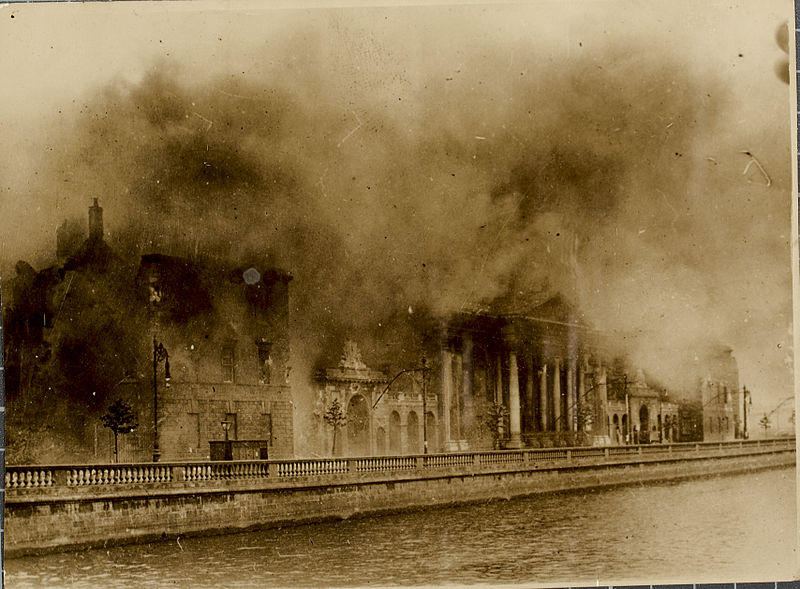 The burning of the Public Record Office in the Civil War, 1922.
From
here
.
I would trade our independence from Britain to get the Public Record Office back.
---
The Old IRA, so-called Irish patriots, burnt much of Ireland's heritage.
The Royal Hibernian Academy was burnt in the 1916 Rising.

The IRA in 1921 burnt the Custom House, headquarters of local government in Ireland, destroying centuries of Irish historical records.

Nationalism caused the destruction of the Public Record Office in the Battle of Dublin in 1922, making Ireland, already a country with little surviving old architecture, a country with little surviving written history as well. I would trade our independence from Britain to get the Public Record Office back.

The IRA in 1919-23 burnt many of the old Anglo-Irish houses, destroying forever ancient libraries and irreplaceable family papers and portraits. The IRA burnt much of Irish history.
Big houses (with papers, libraries and portraits) destroyed by these savages included:
No British ever destroyed Irish heritage as much as the IRA did.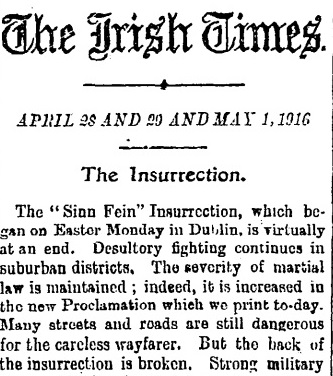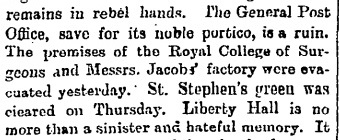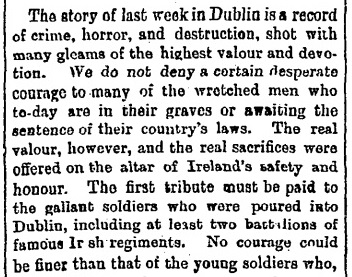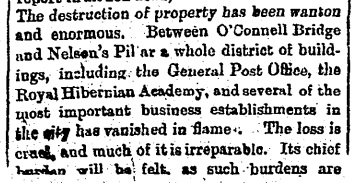 The Irish Times, horrified by the destruction of the Easter Rising, 28 Apr 1916.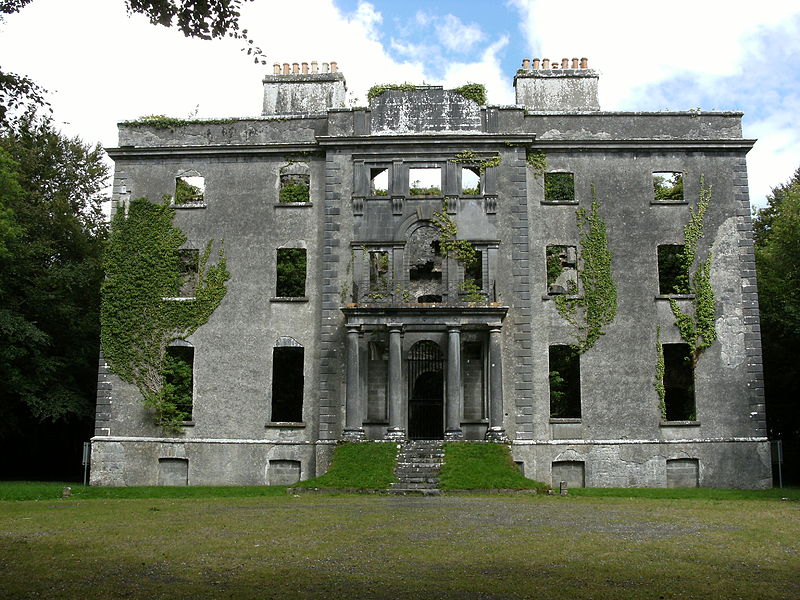 18th century Moore Hall in Co.Mayo was burnt by the Republicans in the Civil War in 1923.
When they burnt big houses like this, the Republicans destroyed forever ancient libraries and irreplaceable family papers and portraits - and hence much of Irish history.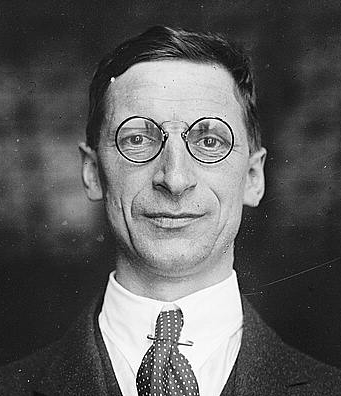 Eamon de Valera, an Irish "patriot" who ordered the burning of centuries of Irish local government records in the Custom House, Dublin, in 1921.
Image from here.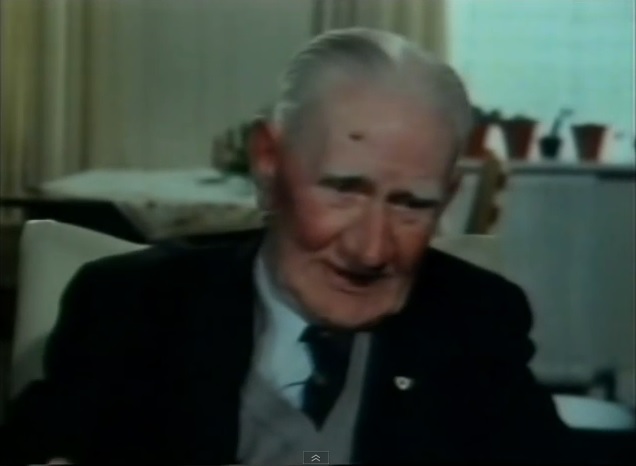 Irish "patriot" burns centuries of Irish historical records.
Feels no guilt about it.
This is IRA man Vinnie Byrne explaining how as a 21 year old he burnt the Custom House, Dublin, in 1921.
A vast archive of Irish history was lost forever, thanks to him.
From 45:58 in Part 9 of "Ireland: A Television History" (1980).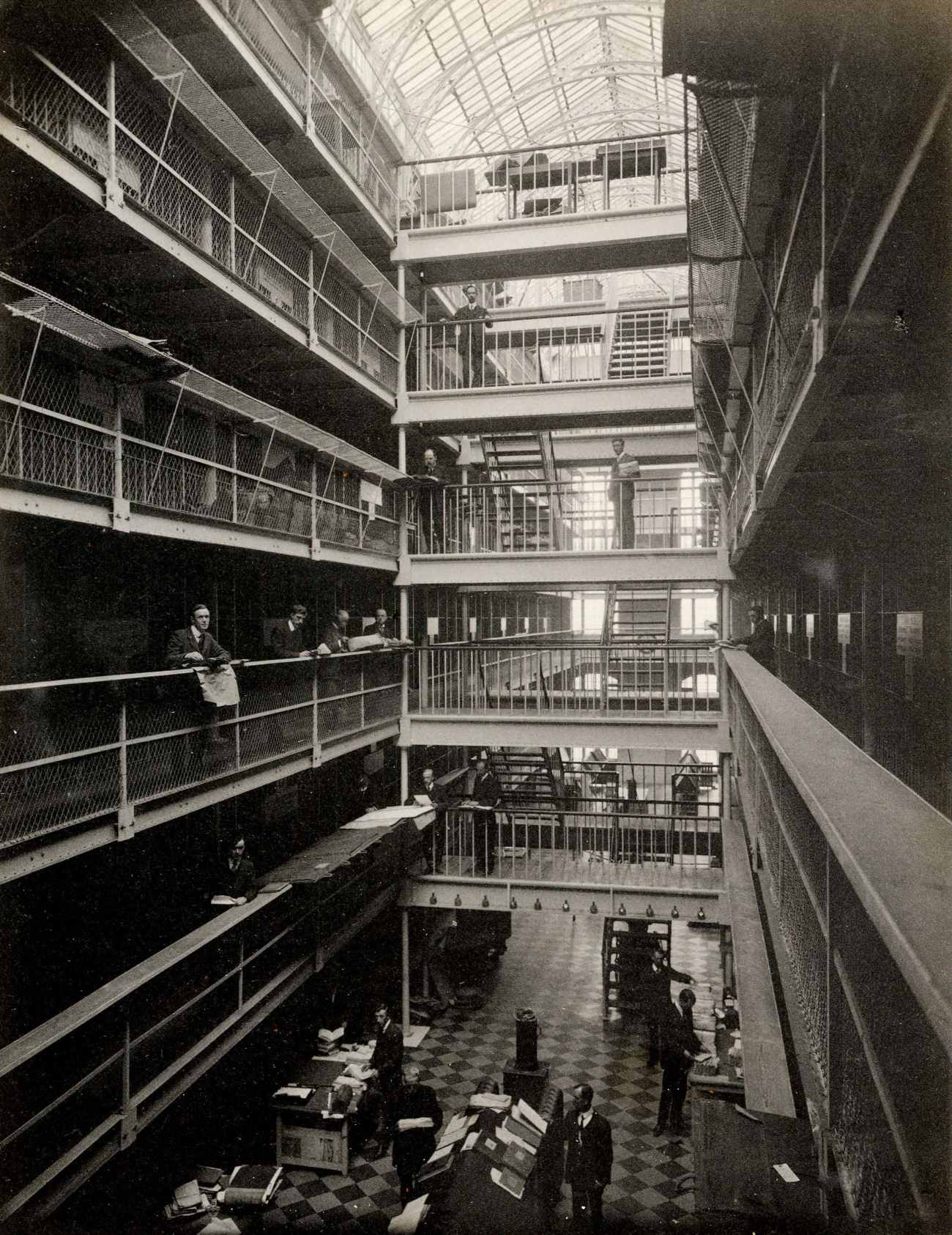 The Public Record Office, Dublin, before its destruction by Irish "patriots" in 1922.
They burnt the 1821 census, 1831 census, 1841 census and 1851 census.
See larger and full size.
From here.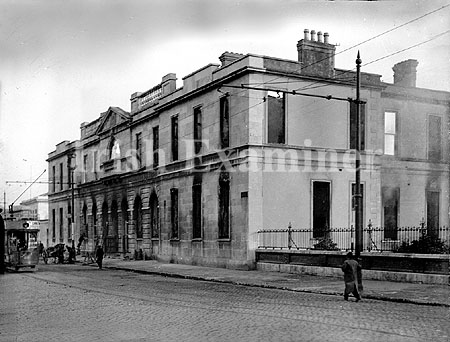 Irish nationalists were not the only ones to burn Ireland's heritage.
British crown forces burnt Cork City Hall in revenge in 1920, destroying forever its priceless historical archives.
Image from here. From Irish Examiner.
---
The killing of the genealogist
Sir Arthur Vicars
is the story of
the destruction of Irish heritage by so-called Irish patriots
in a nutshell.
Sir Arthur Vicars devoted years to studying Irish history, compiling an index to the priceless wills in the Public Record Office.
Irish nationalists killed him in 1921, and burnt the Public Record Office (and all the wills) in 1922.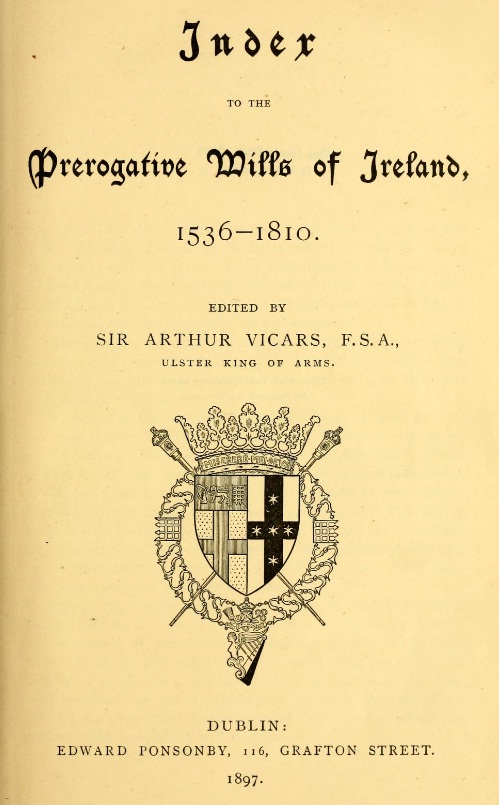 Index to the Prerogative Wills of Ireland, 1536-1810
, by Sir Arthur Vicars, 1897.
A wonderful gift to Ireland from a lover of Irish heritage and history.
Irish nationalists killed him in 1921, and burnt all these wills in 1922.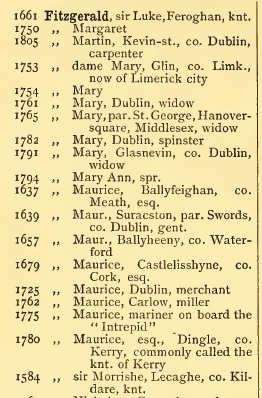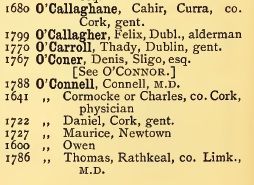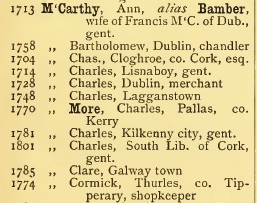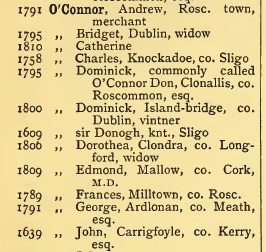 A lost world of Irish history.
Some of the wills indexed by Sir Arthur Vicars and burnt by Irish nationalists in 1922.
Note the wills of The Knight of Kerry, MacCarthy Mor and The O'Conor Don.
Irish nationalists burnt all these.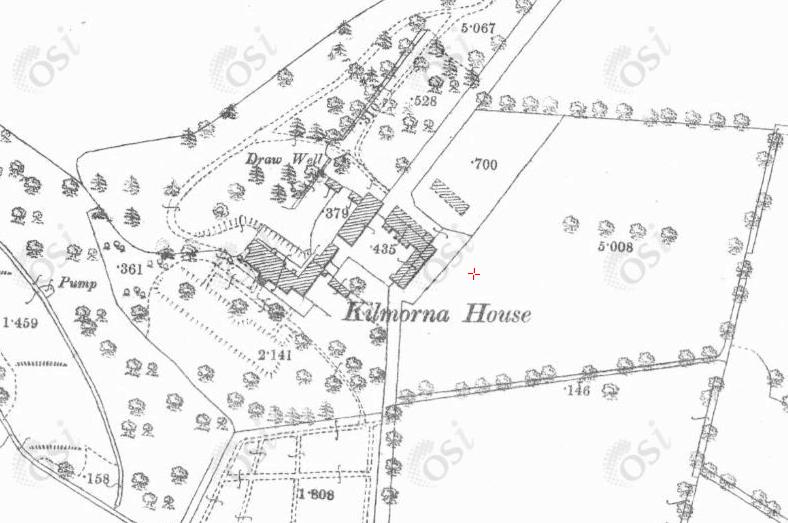 Kilmorna House, near Listowel, Co.Kerry, on 1887 to 1913 map. Labelled "Kilmeany House" on earlier map. See modern satellite view of site.
Home of the genealogist Sir Arthur Vicars.
The IRA shot him dead here in April 1921, and burnt his house and papers.
Who knows what ancient pieces of Irish history these savages burnt at this house.
---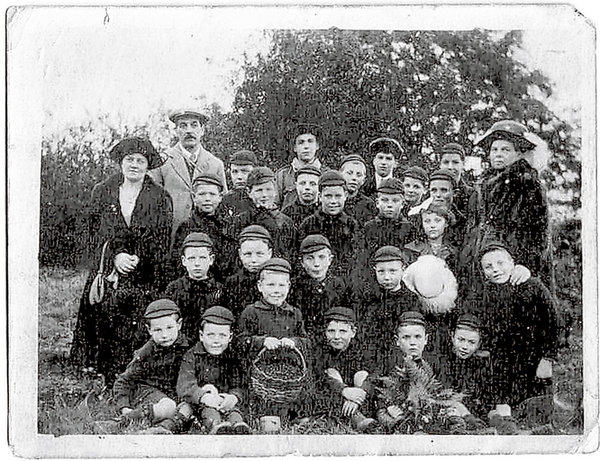 Like a Muslim mob burning Christian orphanages, the Catholic IRA burnt a Protestant orphanage at Ballyconree, Co.Galway, in the Civil War in 1922.
Photo of the Protestant orphans of Ballyconree from Irish Times, 19 Mar 2012.
A Catholic mob also burnt a Protestant orphanage in Co.Tipperary in 1938.

The burning of the Protestant orphanage of Ballyconree.
From The Sydney Morning Herald, 23 December 1922.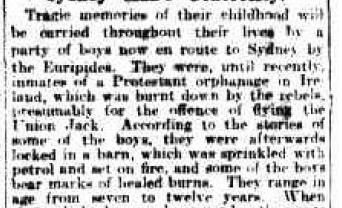 Unconfirmed report that there was an attempt to kill the children.
From The Argus, 21 December 1922.
---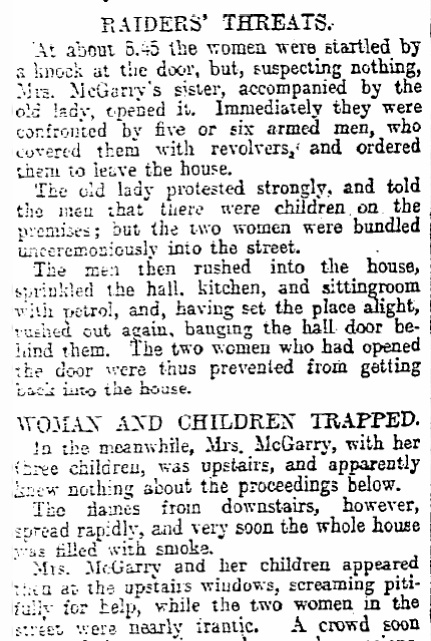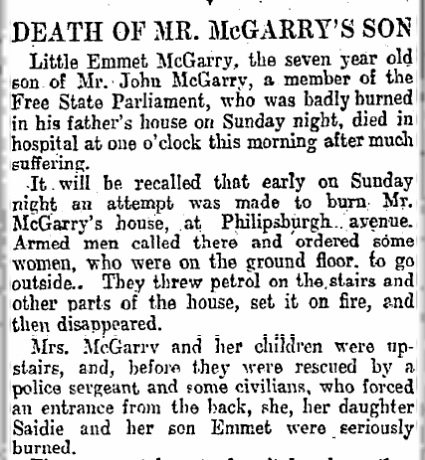 In the Civil War in Dec 1922, the anti-Treaty IRA set fire to the home of pro-Treaty TD Seán McGarry while his children were asleep in it, and closed the front door to prevent rescue.
His 7 year old son was burned horribly and died 5 days later.
From Irish Times, December 11, 1922 and December 15, 1922.
---
The IRA tended not to directly attack civilians like the loyalists and Palestinians do. However, they did bomb civilian areas, with "warnings", which is not acceptable according to the rules of war. If America deliberately bombed civilian areas of Iraq from the air, after a 30 minute warning, people would rightly regard it as a crime, not least because many civilians would die, as they did in IRA bombings.

Malcolm Sutton shows the high cost of such "collateral damage":

The 3 main categories of killings in the Troubles are as follows:

Republican killings of British forces - 1064
Loyalist sectarian killings of civilians - 713
Republican killings of civilians as collateral damage - 406

The 4 main categories of killings by republicans are as follows:

Republican killings of British forces - 1064 (55 percent of all killings by republicans)
Republican killings of civilians as collateral damage - 406 (21 percent)
Republican killings of "others" - 158 (8 percent)
Republican sectarian killings of civilians - 151 (8 percent)

People killed by the IRA

The Disappeared

Sectarian killings by republicans - Malcolm Sutton calculates this as 8 percent of all killings by republicans.

"On This Day PIRA" documents in painful detail the cruelty of IRA killings through the years.
Attacks on British politicians and royalty
The Claudy bombing
, 1972.

The IRA killed Lord Mountbatten and relatives in 1979.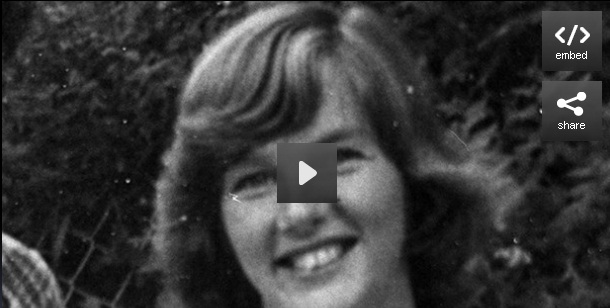 Joanne Mathers, the Protestant census enumerator shot dead by the IRA in Derry in 1981.

Tribute to the great Irish racehorse "Shergar".
The IRA kidnapped and machine-gunned him to death in 1983: "the two handlers, one clutching a machine gun, went into the remote stable where the horse was being held and opened fire. "Shergar was machine gunned to death. There was blood everywhere and the horse even slipped on his own blood. There was lots of cussin' and swearin' because the horse wouldn't die. It was a very bloody death." It was several minutes before the horse, which was in agony, slowly bled to death."

The IRA collaborated with Nazi Germany in WW2.
The British Army fought against and defeated Nazi Germany.
The IRA bombed a memorial service for the WW2 allies in Enniskillen in 1987.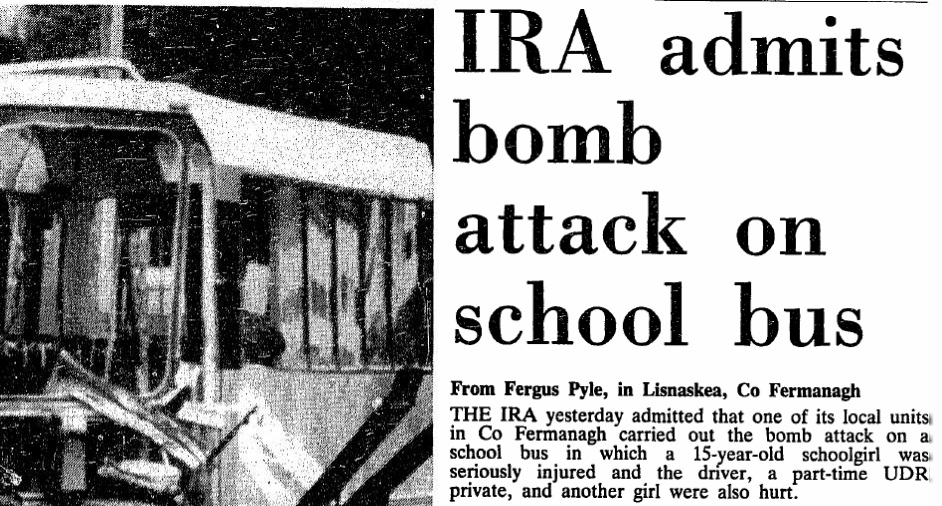 The IRA bombs a school bus in 1988.
Irish Times, June 29, 1988.
---
Everyone knows
about the terrible imprisonment of the innocent
Guildford Four
for the IRA
Guildford bombings
in 1974.
But there is a lot less talk about the people who actually did the Guildford bombings - the IRA Balcombe Street gang - who are free and celebrated by SF-IRA today.
The IRA Balcombe Street gang
did
deliberately target civilians.
Here there was no warning. They threw a bomb into a crowded London restaurant and ran away, killing one.
From Irish Times,
November 14, 1975
.
A few days later, they killed two people when they threw a bomb into another London restaurant.


The IRA Balcombe Street gang killed the wonderful Ross McWhirter of the "Guinness Book of Records" in 1975.
He was one of my innocent childhood heroes.

Irish terrorist leaders Martin McGuinness and Gerry Adams celebrate the killer of Ross McWhirter, Balcombe Street gang member Hugh Doherty.
Photo 1998 from here.
See video of Sinn Fein celebration of the Balcombe Street gang.
Hugh Doherty is the brother of Pat Doherty of Sinn Fein.
Hugh Doherty is now an artist.
---
Other republicans
---
The IRA kidnapped (and killed) businessmen for no reason other than they were bringing jobs to Ireland:

An INLA group kidnapped and mutilated an utterly innocent dentist, John O'Grady, in 1987.

The IRA were Marxists who regarded "capitalists" as legitimate targets. As well as kidnapping and shooting businessmen, the IRA destroyed large amounts of infrastructure, and their war scared off investment in NI for decades.
How economy was crippled by Adams' Marxist terror plan, Jim Cusack, 29 June 2008.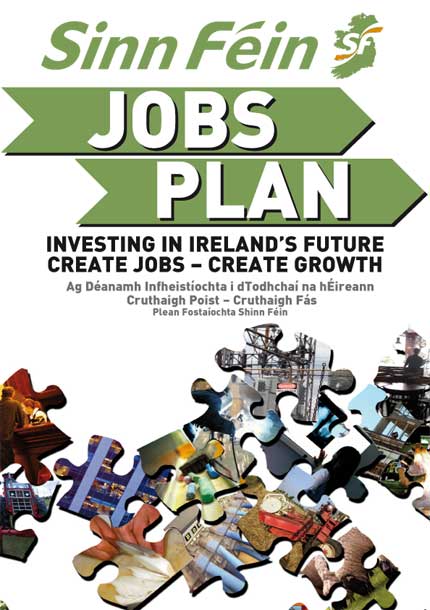 Comically, Sinn Fein now
pretends to care about the Irish economy
.
See
An Phoblacht
pretending to care about jobs:
"Sinn Féin jobs plan and how to pay for it"
. Part of the plan is
not
to kill businessmen.
---
SF-IRA go on and on about Bloody Sunday, when British forces killed 14 civilians. Yet clearly Bloody Sunday was an error - otherwise there would have been a Bloody Sunday every month during the Troubles. SF-IRA itself killed 400 civilians in errors, which it wants us to shut up about while it moans for ever (probably for centuries) about Bloody Sunday.
There is endless SF-IRA hypocrisy about the war. SF-IRA complain about shoot-to-kill. Yet they practised shoot-to-kill themselves. They complain about the shooting of unarmed IRA members. Yet they shot their enemies when unarmed. Why, in SF-IRA's moral universe, should a higher moral standard apply to their enemies than to them?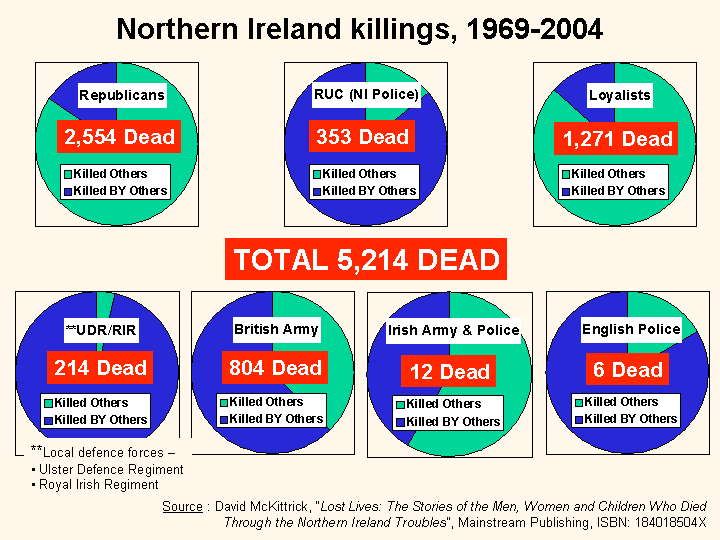 This graph
notes the
restraint
of the security forces.
The security forces
were killed themselves far more
than they killed others.
With the paramilitaries, the situation is the opposite. The republican and loyalist paramilitaries
killed others far more
than they were killed themselves.
The chart shows, for each group X, the number of X killed
and
the number killed by X. So the total of 5,214 dead counts the dead twice.


The song "Soldier" (1972) by Harvey Andrews.
Based on the story of British soldier Michael Willetts, who died saving children in a police station the IRA was bombing.
---
It is not widely enough known that
almost all of the Gardai that have been murdered in the history of the state were killed by republicans
(not by criminals).
The IRA is the leading killer of Gardai since WW2.

Sinn Fein - IRA, the top killers of Gardai,
have not killed a Garda for:
years.
Last killing: Jerry McCabe.
---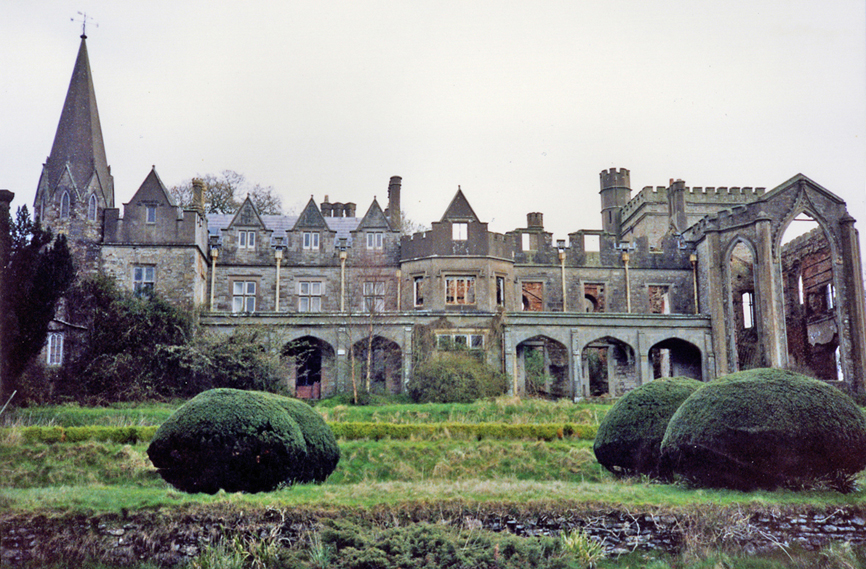 The IRA burnt
Tynan Abbey
, Co.Armagh, and its historic contents in 1981.
Photo of ruin from
here
.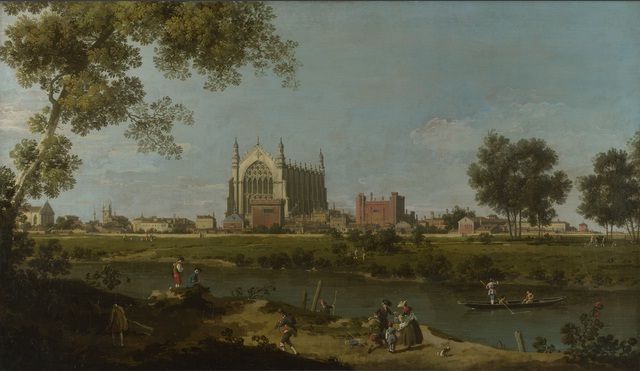 Eton College by Canaletto (about 1754). National Gallery, London.
Just one of thousands of beautiful paintings that the IRA tried to destroy in 1991.
---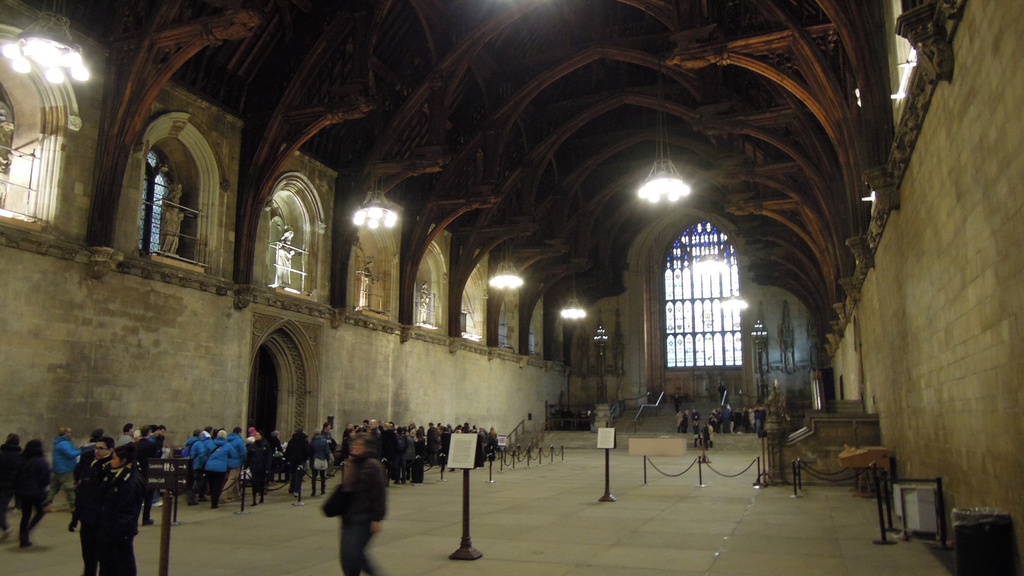 The 11th century Westminster Hall, with its spectacular 14th century timber roof, the largest medieval timber roof in Northern Europe.
The IRA bombed this beautiful building in 1974, setting it on fire.
Luckily it was not destroyed.
Photo 2013. From here. Creative Commons. See more photos.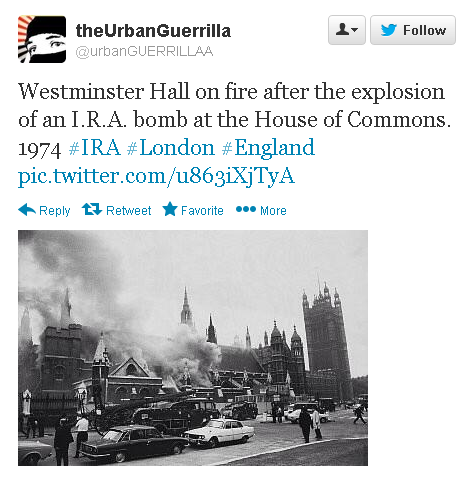 Some disgusting terrorism supporter celebrates the attack, 21 Oct 2013.
The fanatics who burnt Ireland's heritage are still with us.
---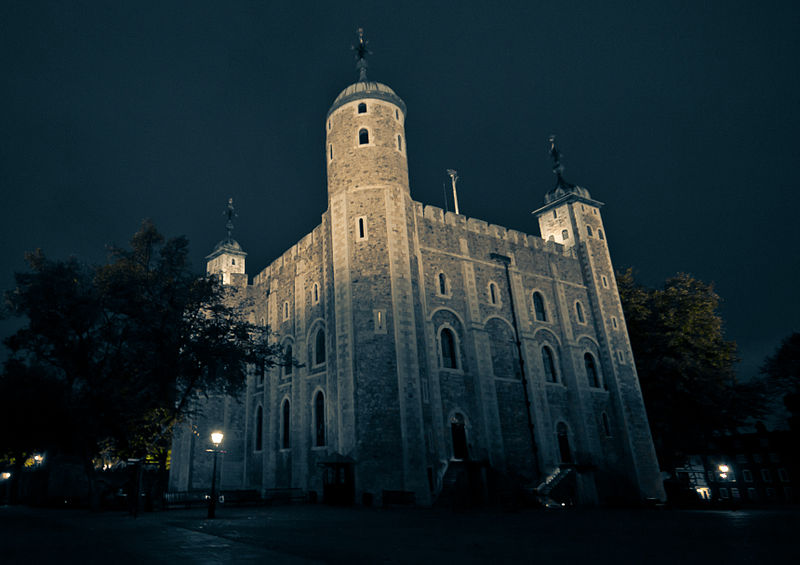 The IRA bombed the 11th century White Tower of the Tower of London on 17 July 1974, when it was full of tourists.
They killed one tourist and injured 40 other people, including tourists and children.
Image from here.



There is a detailed description of the injuries suffered by the children and tourists at the Tower of London in this article:
"The Tower of London bomb explosion", British Medical Journal, August 2, 1975.
---
---