Hamas massacre of Israelis, 2023
Hamas massacre of Israelis, 7 Oct 2023. An unbelievable security failure. An incredible 2,500 Hamas and other terrorists get across the Gaza border into Israel. They completely overwhelm any local army and police. For up to
two days
they are in control of Jewish communities, raping and killing. They slaughter at random Jewish men, women and children in the streets and in their homes. They take others as
captives
into Gaza. An unbelievable disaster. Israel's 9/11.
Hamas massacre of Israelis, 7 Oct 2023.
Israelis killed. Many sadistically and slowly. A death toll beyond belief.
Israelis taken as captives into Gaza.
7 Oct 2023 was the worst day in Israeli history, since 1948.
It was the most number of Jews killed in one day since the Holocaust.

John Podhoretz, 8 Oct 2023: "As I write the death toll from a single morning's activities is well above 700, with thousands more injured. There is no difference here, even numerically, from the horrifyingly countless stories of the Nazi forces moving into a town in Poland, rounding up the Jews, making them dig a trench, and then murdering them with gunfire in the trench."
Stories
Irish father Thomas Hand had his 8 year old daughter Emily Hand abducted by Hamas from a sleepover at a friend's house. At first it was thought Hamas killed her. See video of his grief. Then the nightmare escalated, as it was discovered the body found was not her. In fact, she was abducted into Gaza. Amazingly, she stayed alive. She turned 9 in captivity. She was released alive after 1.5 months.

"Save us please" says a 6 year old to arriving Israeli police after her mother was executed in front of her. At first she is terrified they are terrorists. And here.

Amir Tibon's story. Stuck in a room with his small children, as Hamas butchers slaughtered his neighbours, he rang his father, a 62 year old former general. His father drove to the Kibbutz and joined active soldiers to fight and kill Hamas to try to rescue his son and family. He tells his children, to stop them crying, he tells them: "Grandfather is coming." And his father came and rescued them. Unbelievable.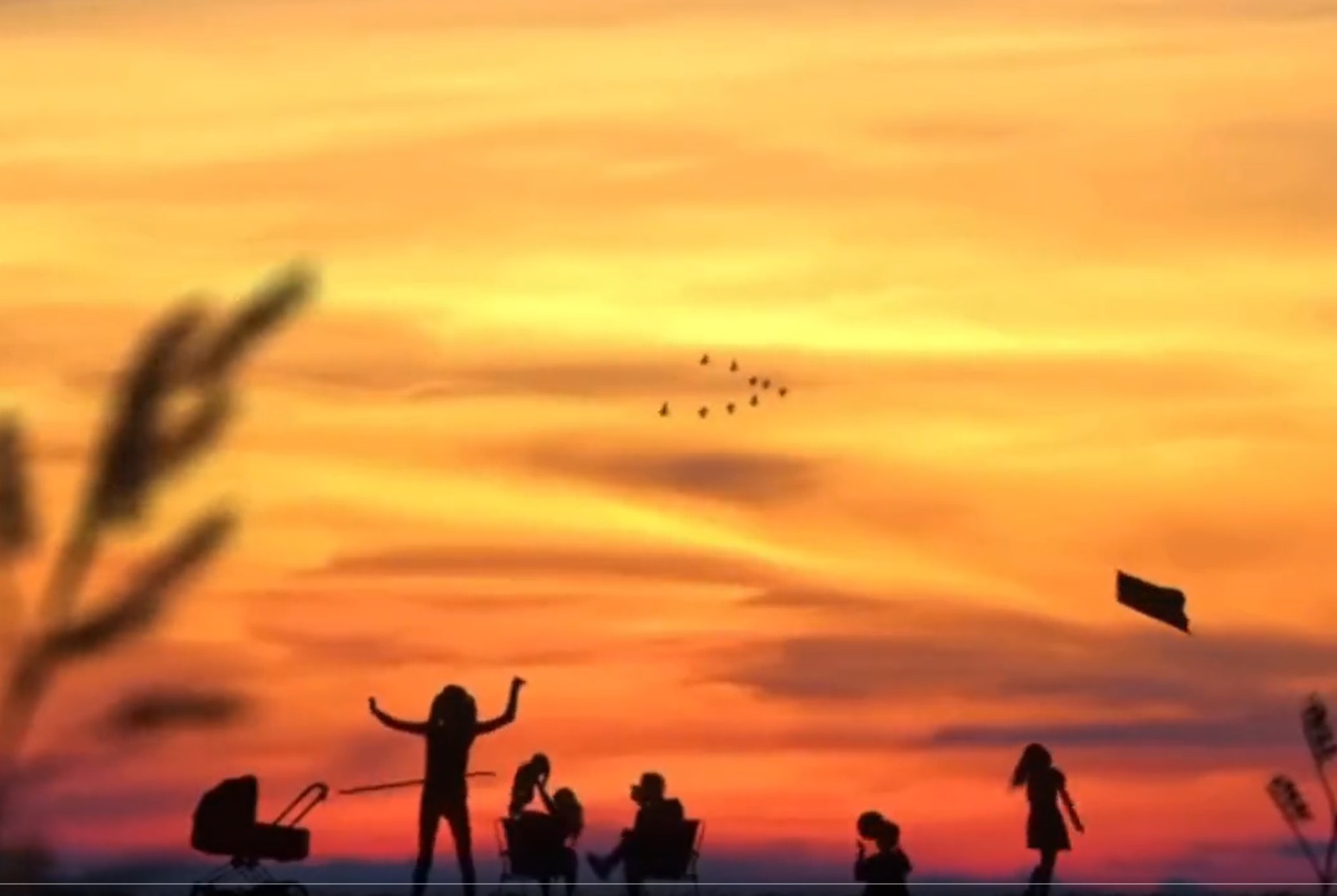 "If you tolerate this, your children will be next."
Brutal animation depicting the massacre.
From
here
.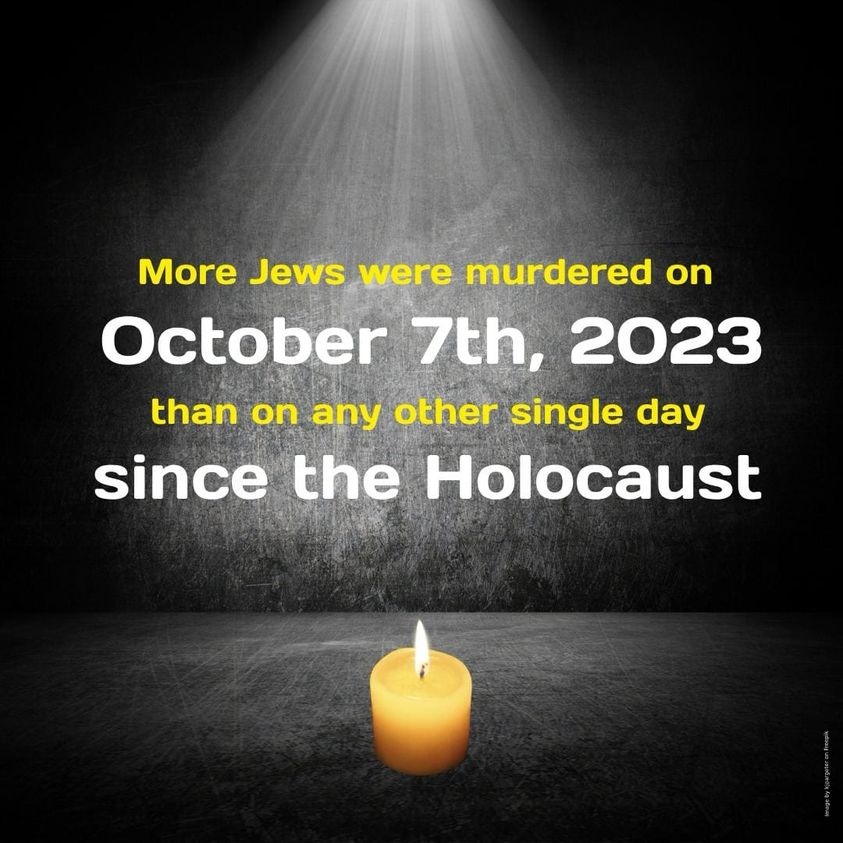 From here.
---
They machine-gunned families. They raped women and girls. They burned babies and children alive. They beheaded babies.
Atrocities
Children and babies
The raw footage
Israel showed journalists at private viewings some of the killers' raw footage, that is not being released to the public.
Jotam Confino describes what he saw:

"A father and two sons (roughly 7 & 9) running for their lives in their underwear into what appears to be a bomb shelter with an open entrance. A Hamas terrorist throws a hand grenade into shelter, killing the father, and badly injuring the two sons who run back into the house. The two sons are screaming for their dad, saying they are gonna die. A Hamas terrorist casually and calmly takes a bottle of water from the family's fridge and drinks it as the two boys weep."
"Hamas terrorists enter a house, where a small girl is seen hiding under the table. After some talking back and forth they shoot and kill her as she hides under the table. Hard to say how old she is but looks like 7-9 years old."

David Patrikarakos also saw the previous:

"A man in his underpants & his two children, also in underpants, run screaming. Hamas enter, they throw a grenade & kill the father. They take the 2 kids - covered with their father's blood - into a room. "Daddy's dead," screams one. "It's not a prank. He's really dead." "I wish I was dead, I wish I was dead." screams the child."

Dov Ben-Shimon saw the footage:

"The joy, the gleeful laughter, the depraved happiness over killing Jews. The exclamations of celebration over death and pain. The callousness, inhuman pleasure and amusement over slaughtering innocent lives. The shameless brutality. These are monsters."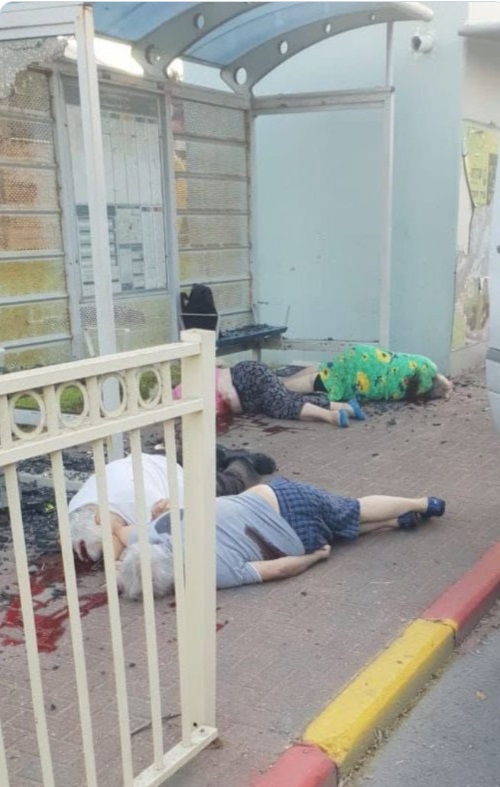 Israelis killed on the streets and in their homes.
See
confirmation
that this photo is from Sderot.
More details
: It was a group of pensioners on an organised trip to the Dead Sea.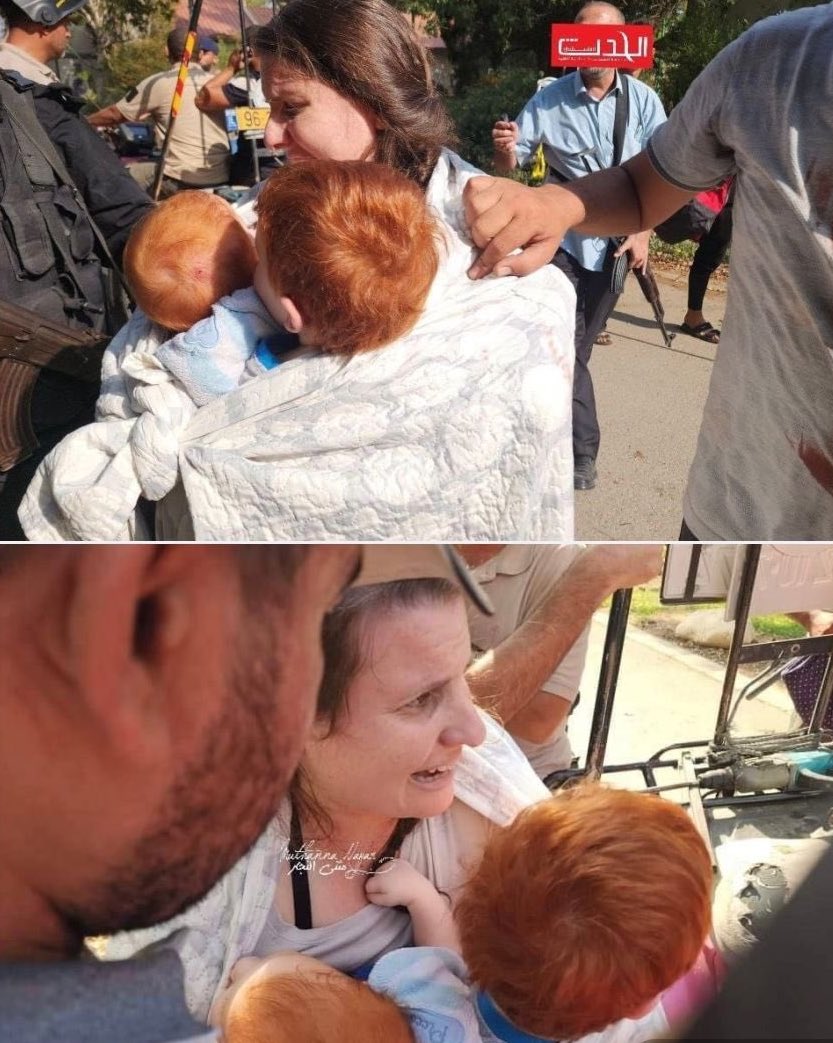 Nightmare: Israeli woman and her children taken as captives into Gaza, 7 Oct 2023.
This is Shiri Bibas and her children from Nir Oz.
Images from here. See identification here.
See earlier photo. From here.
In late November, there were reports that they were all killed in Gaza.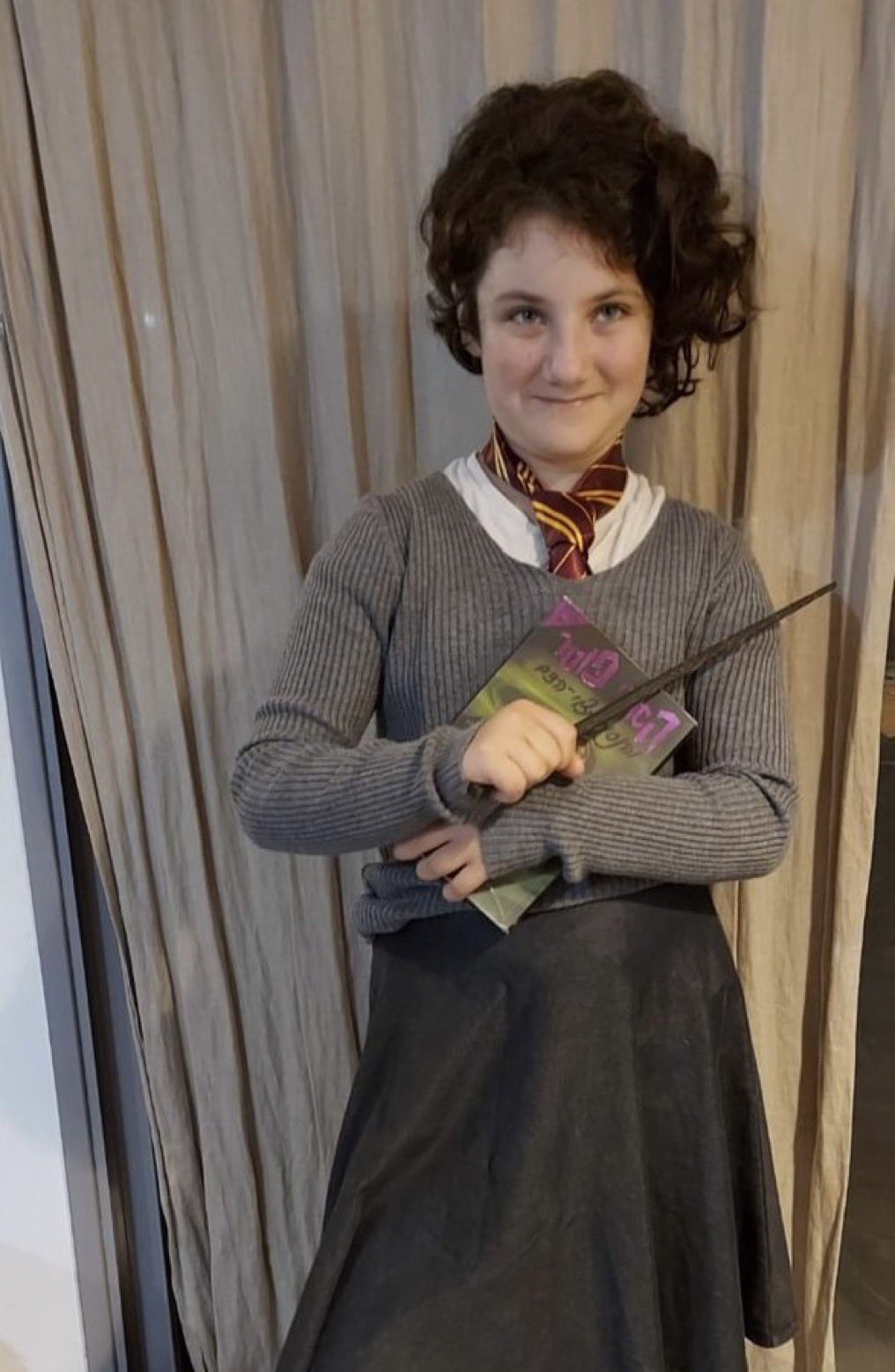 Noya Dan, a 12 year old girl, a Harry Potter fan.
It was thought she was kidnapped into unimaginable hell by Hamas. J.K. Rowling made a plea for her and the other hostages. How Noya would have been amazed that J.K. Rowling was pleading for her. But sadly all that time she was dead, killed by Hamas, and it took nearly 2 weeks to find and identify her body.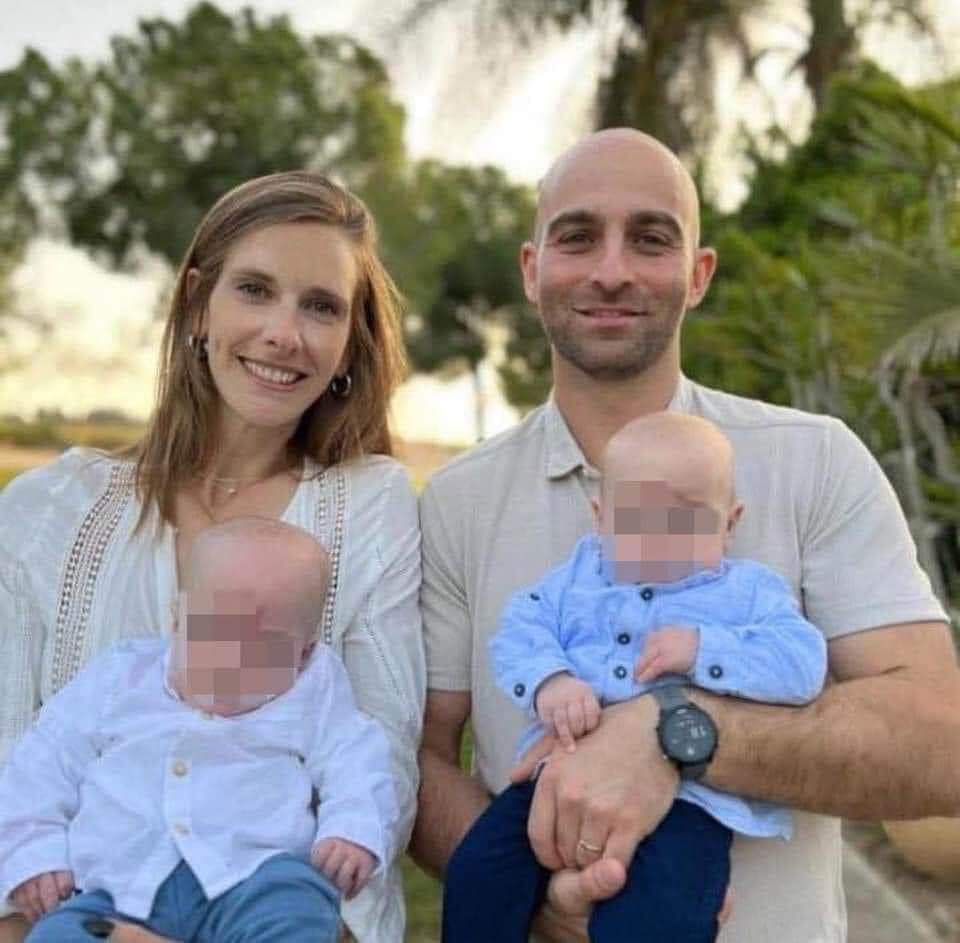 From here. "Itai and Antar, loving parents. ... While her husband fought to keep the terrorists out of the house, Antar hid her twin babies in a press in the shelter. Itai and Antar were murdered, but the babies were found by the Israeli soldiers after 14 hours."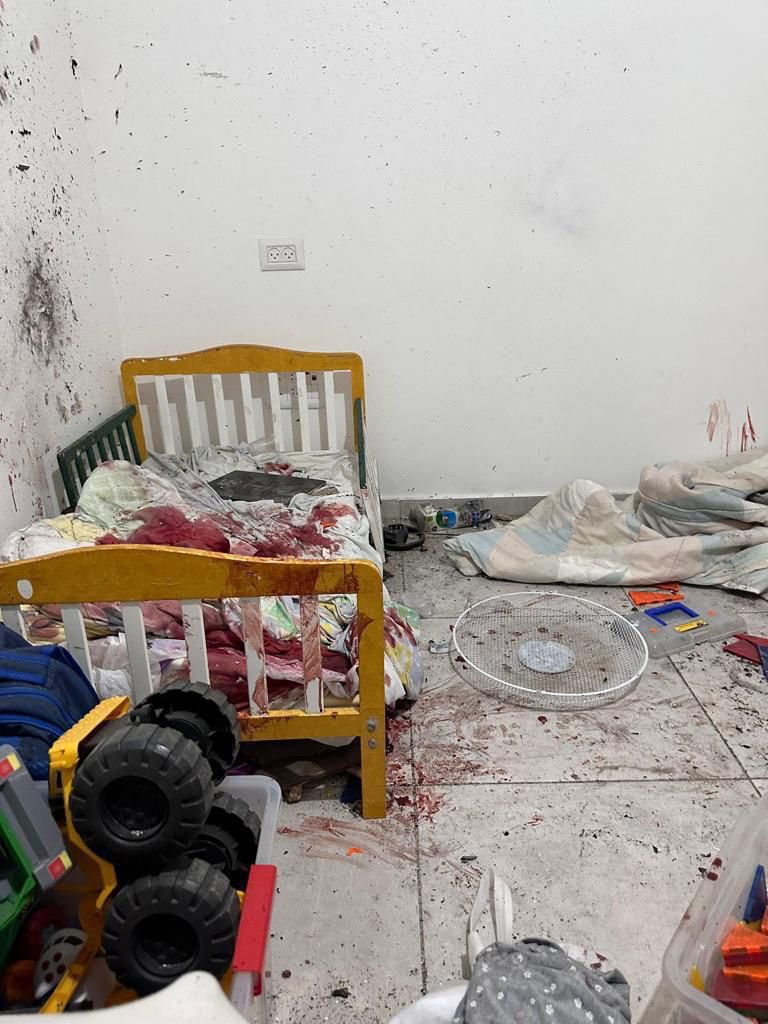 They machine-gunned babies and toddlers in their cots and in their beds.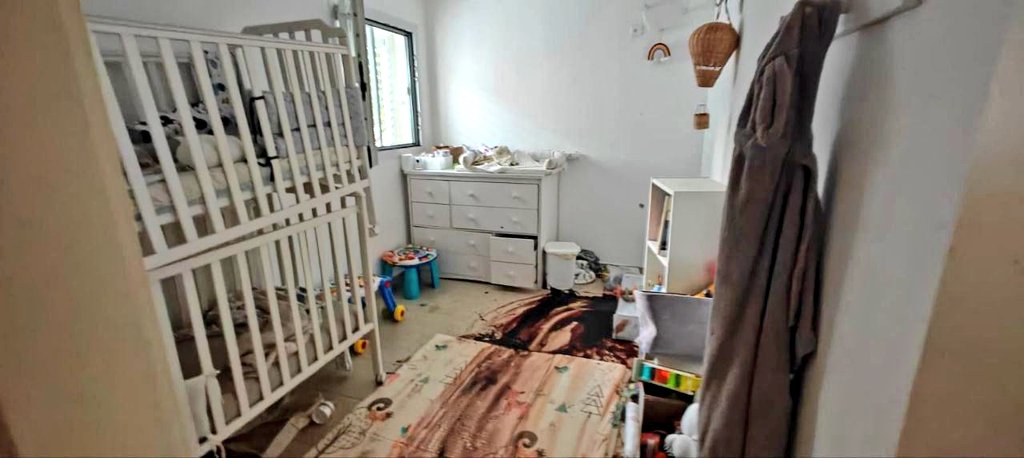 From here.
"The terrorists who infiltrated the settlement of Bari entered the babies' rooms, a baby that cried - was shot on the spot. They dragged the children with their parents into the living room there, shot the babies in front of their parents and then murdered the parents one by one."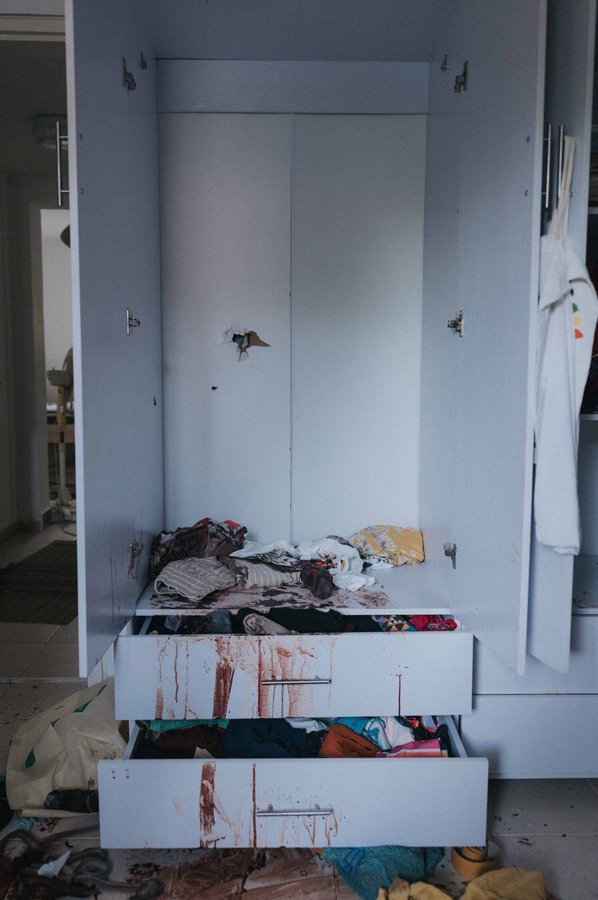 Two small Israeli children tried to hide in this closet in their home. They were found by Hamas and shot on the spot.
From here.
Another story where children hid in a closet and lived (though their parents died). An 8-year-old and a 6-year-old hide alone for 14 hours in a closet. No food, no water, no parents. Their parents were killed by the terrorists. The monsters kidnapped their 3 year old sister.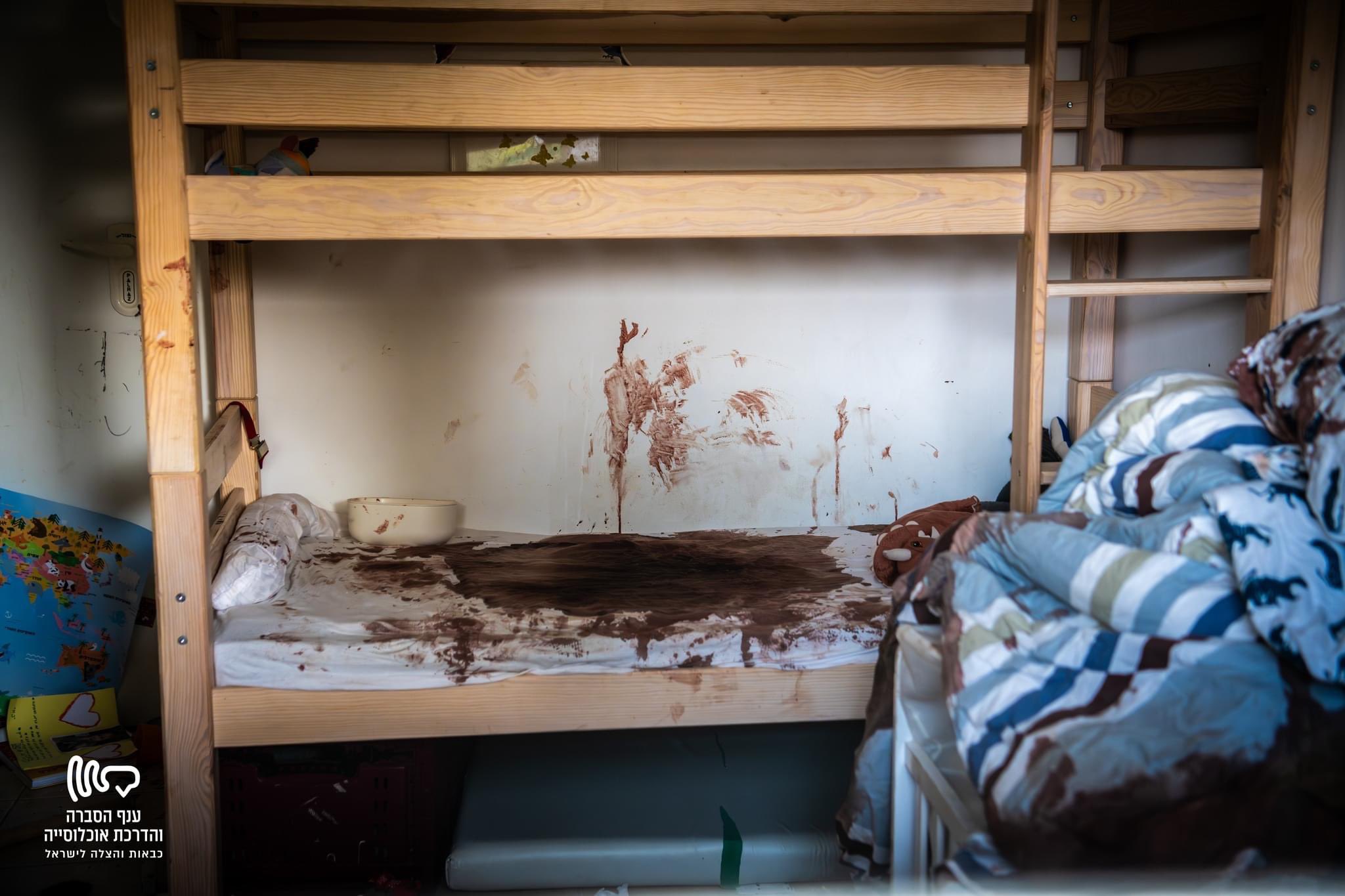 From here.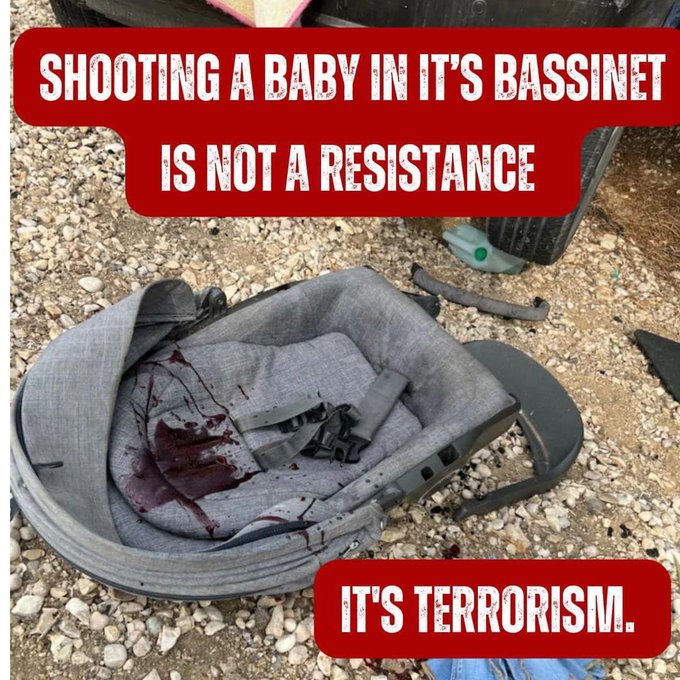 From here.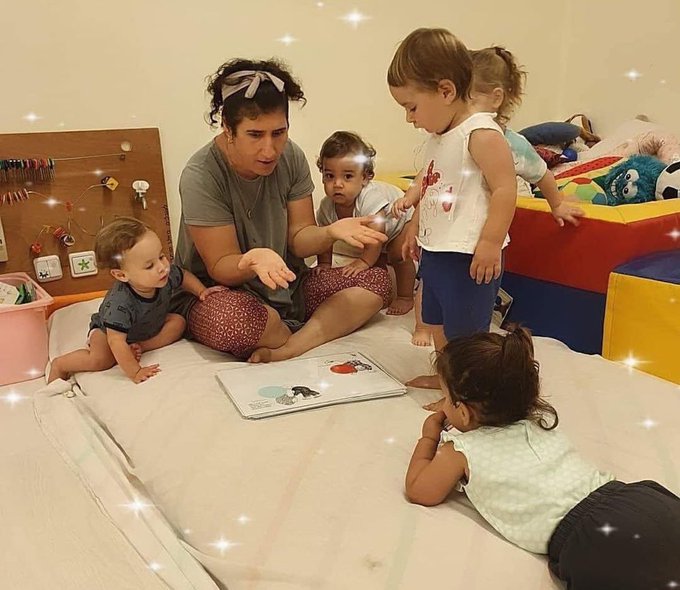 Every single one of these toddlers was executed by Hamas fighters during the massacre. Unbelievable.
From here.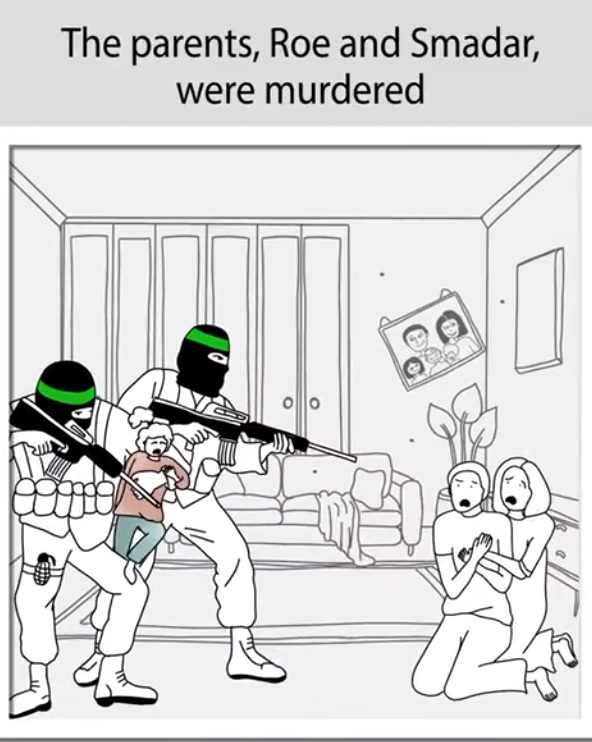 Animation of what happened to the Idan family when the Islamic einsatzgruppen came.
From here.
---
IDF compilation of the atrocities.

Israeli girl Naama Levy pictured during the middle of her abuse by Hamas fighters.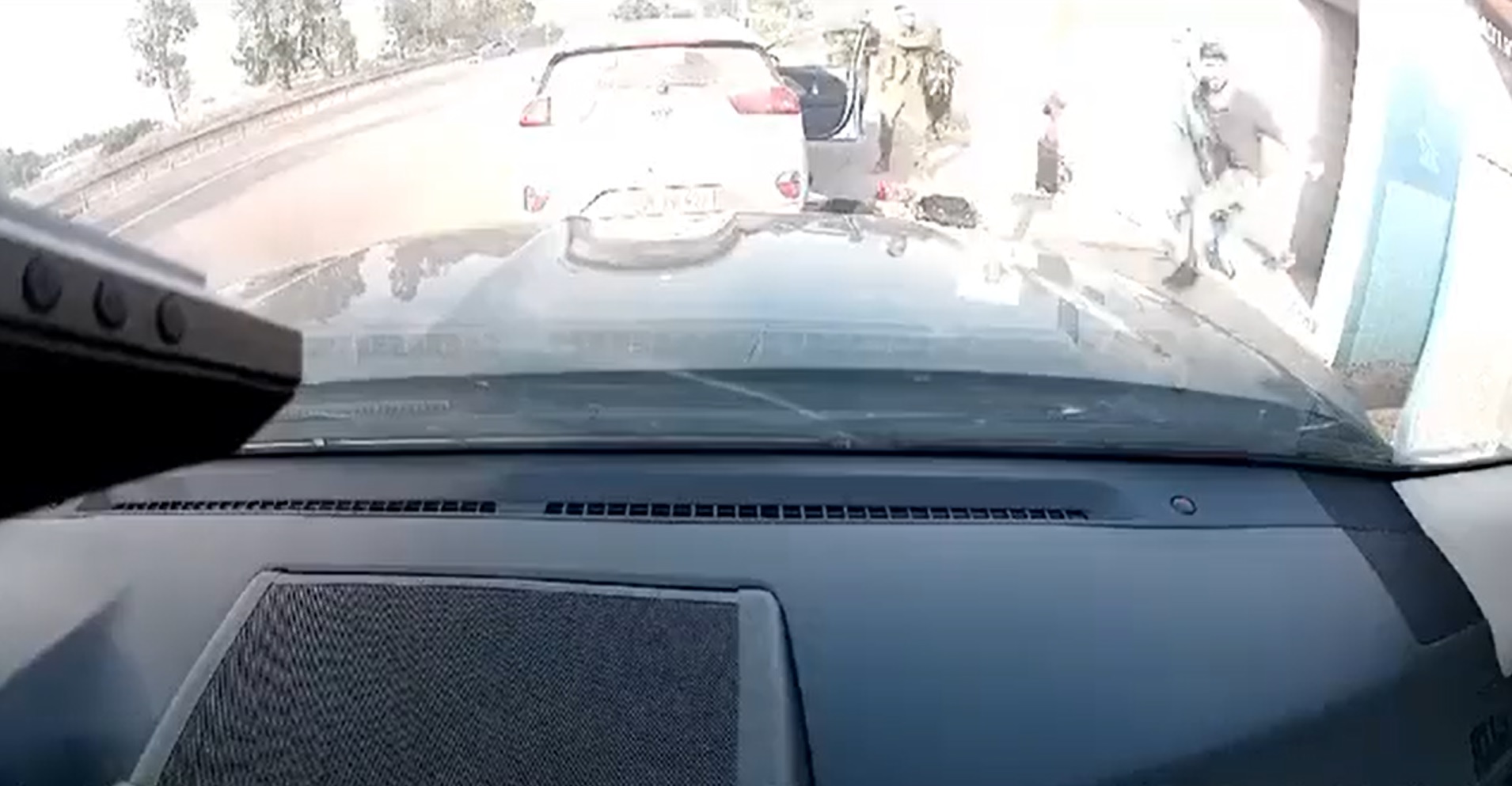 Video: Hamas terrorists executing people in a bomb shelter and shooting people who tried to run away.


"Rape is not resistance".


"What If It Were You?"
---
The
Re'im music festival massacre
. 270 people massacred. The largest terror attack in Israel's history. The worst Israeli civilian massacre ever. The worst massacre ever at a music event.
The music festival massacre.
The girl in the thumbnail, Ortal Ben Ayun, was murdered.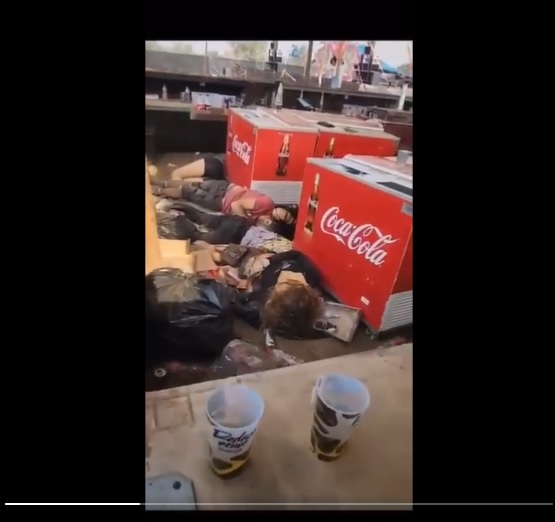 The rescuers arrive, and everyone is dead.
He keeps shouting "Is anyone alive?" but gets no answer.
From here.
---
The Western left has been an
apologist for evil
for many decades. But after the Hamas massacre, the left really descended into the depths of hell.
I always wondered how the West would react in a new Holocaust. Now I know. Western leftists would ignore it, make excuses for it, or even cheer it on. Stand up against it? Absolutely not. The left is all about "punching Nazis" until we have actual genocidal Nazis killing Jewish families. Then the left does not give a shit.
"Progressives" and the Hamas Pogrom: An A-Z Guide, by Alan Johnson, rounds up some of the sick, depraved responses to the massacre. It was the greatest massacre of Jews since the Holocaust, and the left did not give a shit. Some even defended the massacre.
Much of the West was disgraced by the reaction. As Johnson says: "Those who say that Jews in the West live among pogromists-in-waiting and pogrom-apologists-in-waiting will feel vindicated."
Anti-Israel people and groups who celebrated the massacre. Includes Norman Finkelstein.

Twitter thread: All the Irish people who have supported Hamas over the years.

Almost all Palestinians support the barbaric massacre. Of course they do.

Einat Wilf lays it out in black and white: "Where .. are the large scale Palestinian protests demanding Hamas release the abducted hostages? ... Where .. is the sole Palestinian protester standing in Times or Trafalgar Square with a sign that says "Not in My Name"? ... Where is the one Palestinian intellectual who will write an op-ed expressing deep shame that acts of the greatest cruelty in human history were carried out in the name of "Free Palestine" and "From the River to the Sea"?"
Most Palestinians have no universal morals, no universal ethics, since they were not brought up with any. They were brought up to believe in "the struggle", not in universal ethics. They have no intellectual foundation on which to oppose war crimes against Jews.

How at this point can anyone be interested in the "grievances" of these sadistic killers?
It's like being interested in Hitler's "grievances".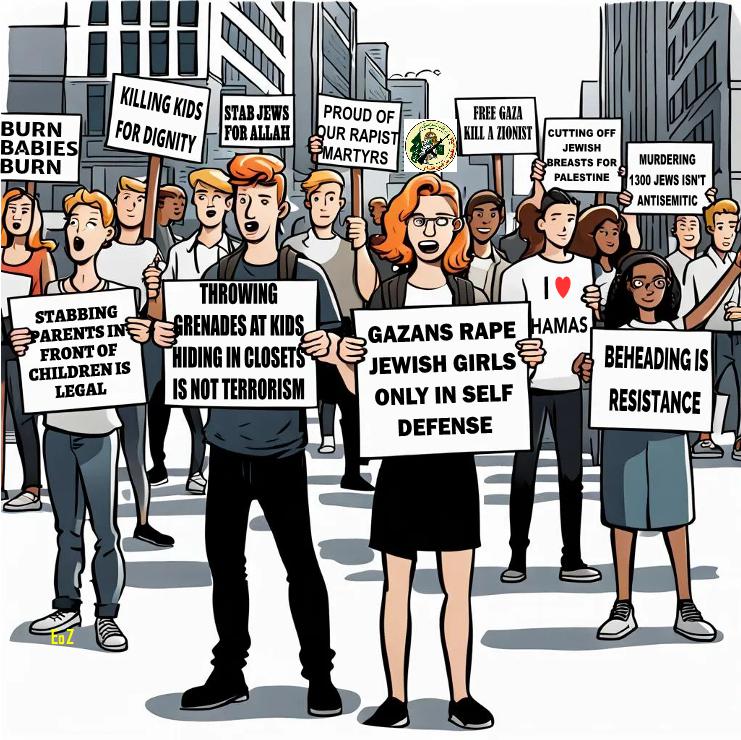 The western left's final disgrace, in 2023.
From here.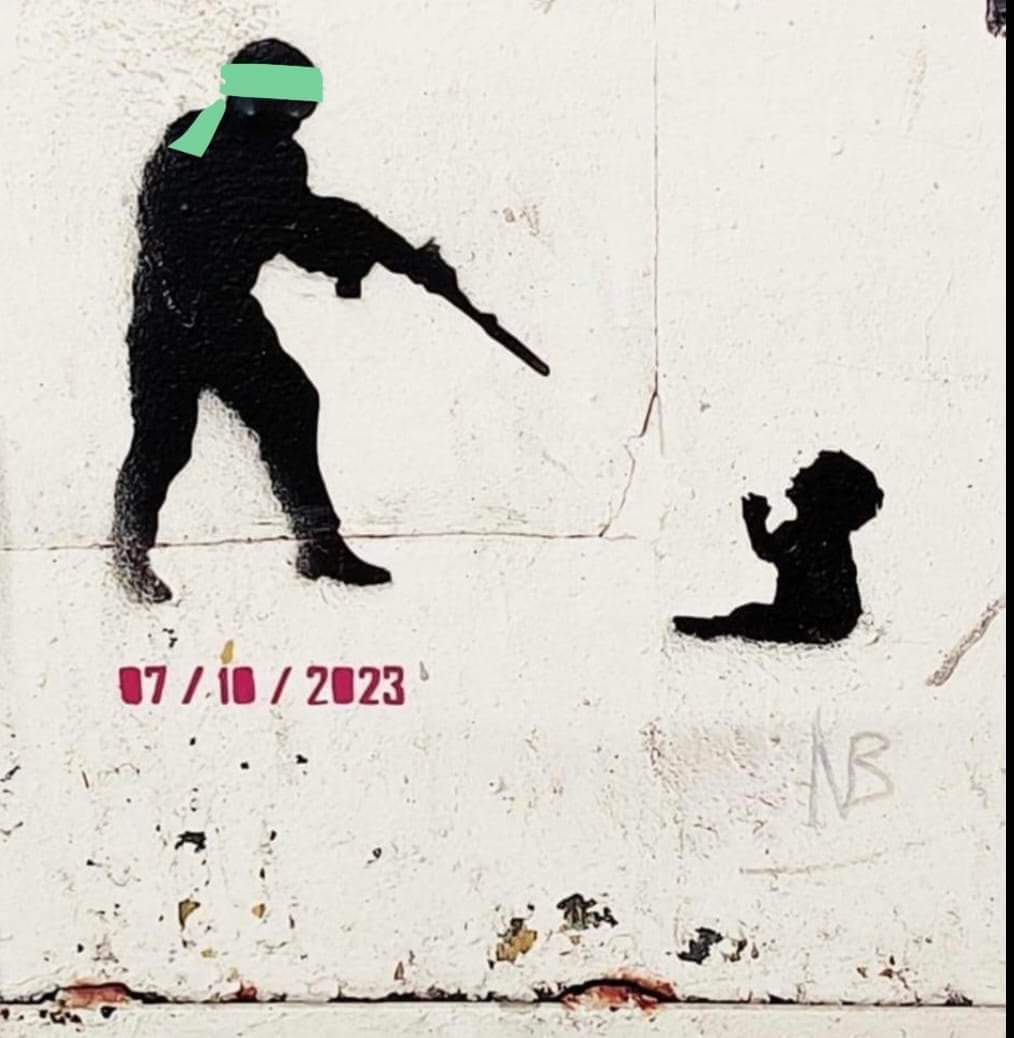 The Palestinian way of war.
From here.
---
---