People who let me down after Sept 11th
I don't feel I have really changed since Sept 11th. I still believe in human rights, free speech and freedom of religion for the whole planet (not just for westerners). And now we are in a war against the fascist enemies of human rights, of course I support that war, just as I would have supported the 1939-45 war.
The left, it seems to me, has betrayed me. I always thought they hated fascism, and would support any war against it. And yet the test came and most of them failed it. It makes me doubt that these people would have supported the Allies in the 1939-45 war either.
There are many people who are against the war who I never really admired. This page is about the people I really admired who let me down.
The Observer
tries to cram 9/11 into a pre-existing left-wing framework,
Sunday 16 September 2001
.
Who will dare damn Israel? Every nutter in the world will.
My reaction to this kind of thing was ultimately to leave the left - and to stop buying
The Observer
.
Note that
Richard Ingrams
was the Editor of
Private Eye
from 1963 to 1986.
---
---
---
---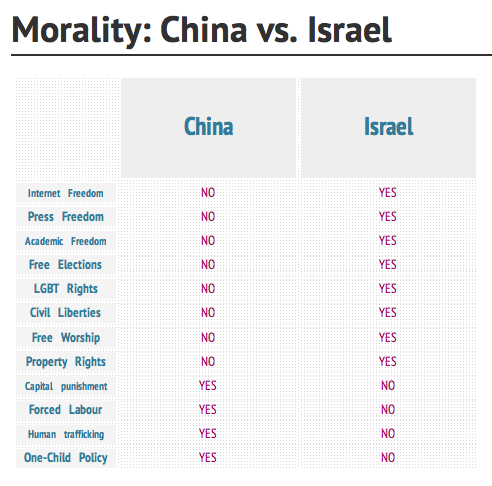 2006: Stephen Hawking visits China. He never proposes boycotting it.
2007:
Stephen Hawking visits Iran
. He never proposes boycotting it.
2009: Stephen Hawking visits China again. He never proposes boycotting it.
2013:
Stephen Hawking boycotts Israel
.
Raheem Kassam writes a fine
Open Letter to Stephen Hawking
, 8 May 2013:
"Sadly, however, I now believe that you are the latest in a line of celebrities, academics and politicians who are being misled by the closed-minded, closed-shop style of debate that I know you to have rejected over the majority of your life."
---
Neil deGrasse Tyson did an update of Carl Sagan's Cosmos series in 2014.
But he too comes with politics. He had President Barack Obama introducing the new Cosmos series (ugh).

The fake Bush quote:
Neil deGrasse Tyson and his fake Bush quote. Jump to 1:35.
In the same Bush-bashing speech, Tyson also
claims that the God "Allah" is the same as the Christian God
.
This is completely unscientific. How can two fictional beings be "the same"? Or at least, how can you state as "fact" either way whether two fictional things are "really" the same fictional thing or not. And yet Tyson uses this made-up "fact" to bash Bush as hostile to Islam.
---
Ted Honderich
OK I never admired Ted Honderich anyway (or knew anything about him) so he did not "let me down". But I include him here because as a scientist, atheist and "humanist" you would think he would use some logic when it comes to terror. But no. He is an open apologist for Islamic religious terror.
The Real Friends Of Terror, TV program, 2006:

"It strikes me that the Palestinian's only hope is terrorism. That was their only means, which I absolutely believe without the slightest hesitation. ... The Palestinians are up against what is said to be the fourth largest military power in the world. Do they have much choice in how they respond to it? ... It could be that the Palestinian people do have reason to resort to the terrible weapon that is the suicide bomber. ... Yes, the Palestinians do indeed have a moral right to their terrorism against [neo-Zionism] in all of historic Palestine. ... It seems to me clear that the Palestinians have had and continue to have a moral right to their terrorism against the ethnic cleansing of Neo-Zionism. ... It seems to me that the Palestinians have a moral right to their terrorism against the ethnic cleansing of Neo Zionism in taking from them the last fifth of historic Palestine."
He idiotically believes that Israel is the main cause of the modern Islamist religious jihad.
Incredibly, he believes 9/11 was somehow about Israel and "support of the Palestinians": "The attack on America on 9/11 was monstrously wrong. It was wrong, according to the Principle of Humanity, because it was a monstrously irrational means to an end that was partly defensible. I mean support of the Palestinians and resistance to neo-Zionism."

Ted Honderich's previous mad theory in After the Terror, 2002, was that 9/11 was somehow about fighting global poverty:

"Is it possible to suppose that the September 11 attacks had nothing at all to do with ... Malawi, Mozambique, Zambia and Sierra Leone?" As if Bin Laden gives a shit about infidel black Africans! (*)
(*) Sierra Leone is 60 percent Muslim. But Malawi and Mozambique are 80 percent kafir, who Bin Laden regards as vermin. While Zambia is 99 percent kafir - the whole country could be exterminated as far as Bin Laden could care.
Climate change causes terror!
An even funnier theory than Ted Honderich's idea that Bin Laden is angered by African poverty!
At a London conference, Jan 2007, scientists identify one of the root causes of terrorism: global warming! Apparently this angers Bin Laden, or something.
UN Secretary General Ban Ki-moon, June 2007, says climate change, not Islamism, is the cause of the 25 year Islamist genocide in Sudan. Funny how the "climate change" seems to have started in 1983.

Idiot strategists in U.S. military take this theory seriously:

Bin Laden thinks he can make the left believe this:
---
Smart scientists with
naive
politics have a long history.
Bertrand Russell

I admire Russell for his lonely opposition to World War One. He also deserves credit for his early (1920) recognition of the oppressive nature of Lenin and Bolshevism. But some of his later activities are less impressive.
Russell's proposal to end the Cold War was a "world government" that would have included tyrants like the Soviets and Mao's China, directly ruling over us.
Russell supported North Vietnam:
Russell's last political statement, issued in 1970, was a condemnation of the democracy of Israel.

Carl Sagan

Carl Sagan is another wonderful, soaring scientific thinker who has naive ideas about the human world.
Carl Sagan's Cosmos series.
Contact (1985) is one of the great sci-fi stories of all time, because it is written by a real scientist. But if you don't agree with Sagan's boilerplate leftie views on Vietnam and the Cold War, you might find them annoying. (I never noticed them the first time I read it, because I did not know there was any other way of looking at the world.)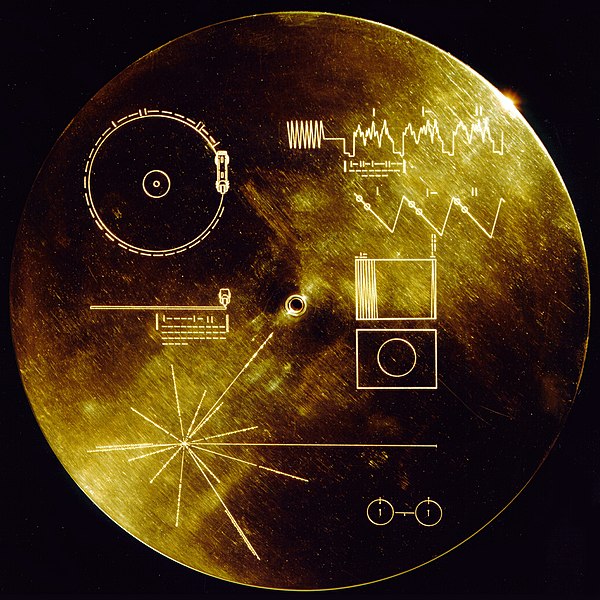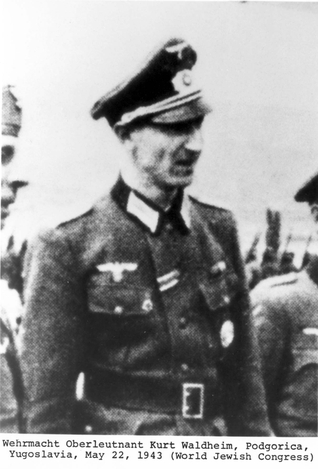 The Voyager Golden Records
, sent into space in 1977 by Carl Sagan as a message from earth to the universe, contain a friendly greeting from an actual Nazi,
Kurt Waldheim
.
Why? Because Carl Sagan's politics made him pick the U.N. Secretary-General to give a greeting.
It almost perfectly sums up humanity to aliens that here was our big chance to explain who we are, and
we included a f-cking Nazi on it
. Yes that sums us up.
---
Too Smart To Be So Dumb by Joel Engel, 27 May 2003 - on the mysterious relationship between intelligence and politics.
Is the atheist who understands evolution likely to have better political ideas than, say, the mainstream Christian? The story of my lifetime is that the answer is no, not necessarily. The relationship between intelligence in dealing with factual issues and intelligence in dealing with humans (especially human enemies) is not very clear.

Consider Ronald Reagan.

Reagan was a religious conservative. He dragged God into everything - see his 1983 speech in Orlando. He was a creationist - a belief that can only be held by the truly ignorant and incurious. He believed in prophecies, and Armageddon. He allowed astrology to influence his decisions.
And yet, Reagan is one of the few Presidents I would ever quote. He was incredibly intelligent politically. He understood human nature. He had a good moral compass, and recognised evil when he saw it. As a result, he killed the Soviet Empire and liberated Europe.
Reagan was dumb about some things, but super intelligent about other things. In contrast to Carter, who was just dumb about everything. (Carter was a creationist too.)

Likewise, consider George W. Bush.

Also a religious conservative, also a creationist, who dragged God into speeches.
But also a man with a moral compass. (In contrast to, say, Rowan Williams.) Bush was a man who understood jihad far better than Obama did. A man who understood immediately what Arafat was. A man who destroyed the Taliban and Saddam. His intelligence about humans compares favourably to, say, Clinton, who was completely fooled by Arafat.
On the Middle East, I would prefer George W. Bush to Richard Dawkins any day. It's all very mysterious.

Who's Smarter? Bush & War Cabinet or Hollywood Stars? by Cindy Osborne, March 2003 - lists the education records of members of the Bush administration, and the education records of some of the celebrity "anti-war" left.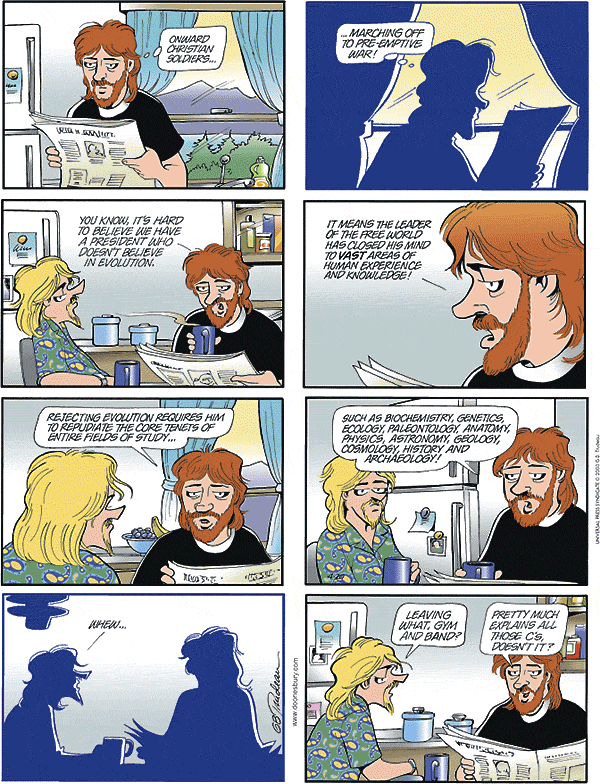 Left-wing
Doonesbury cartoon
, 20 Apr 2003, on Bush not believing in evolution. (Also sneering at the Iraq War.)
Now I agree it is pretty dumb for any adult not to believe in evolution. And yet I still prefer Bush to Clinton, or (god help us) Obama. The relationship between intelligence and politics is mysterious.
And we know even the anti-Bush types like Doonesbury apply this argument
selectively
. We know they never gave Carter a hard time for his creationism. And they never cared what grades Obama ever got.
Pseudoscience Vs. Snobbery by John Derbyshire, 22 Apr 2003: "I myself do believe in evolution ... The main anti-Darwinian hypothesis .. seems to me highly improbable. It seems to me, in fact, to be pseudoscience ... I'm not very intensely religious. ... [But] The argument .. that George W. Bush is unfit for the Presidency because he does not believe in the theory of evolution .. leaves me utterly unimpressed. ... while, speaking as a scientifically-educated person who prefers truth (so far as we can discover it) to falsehood, I would rather you believed in evolution than not, I think there are a great many other things that are much more important."
---
Kurt Vonnegut praises jihadi suicide killers of women and children.

John le Carré

I thought John le Carré was another person who let me down, when I read his anti-American views on the current war.
"The United States of America Has Gone Mad", John le Carré, 15 Jan 2003. I love the bit where he pretends he would like to see Saddam fall - just not this way. Or in any way, in fact.
John le Carré is Mr Angry now that Smiley's day has gone by Daniel Johnson, Daily Telegraph, 2 Dec 2003.
John le Carré's anti-Bush letter to Americans, 13 Oct 2004.
I thought he had changed, but that was because I was under the mistaken impression that he supported the West in the Cold War. I never liked his novels you see, and never read one through. But it turns out he was full of moral equivalence in the Cold War too, and empathised with those who defected to the Soviets. He was not a believer in communism, only in moral equivalence.
Why I despised "Tinker, Taylor, Soldier, Spy" as a child - and still do by Paul Marks, 14 Sept 2011. He points out that none of le Carré's spies seem to actually believe in the West. The guy working for the West does not seem to believe in the West. The guy working for the Soviets does not seem to believe in the Soviets. "there is no reason for the treason of "Bill" and no reason for the loyalty of "George". Both are characters who make no sense at all. ... So it came as no shock to me when the author of this story turned out to share many of the ideological assumptions of the enemies (both external and internal) of the West."

In contrast, Orson Scott Card is someone who surprised me with his sanity. I love his science fiction. Now it turns out he has great politics too. (Well, on foreign policy at least.)
---
Terry Jones of Monty Python lets me down. Instead of doing something actually daring, heroic and much-needed, like making a Life of Brian about Muhammad, he outputs a constant stream of ignorant anti-American "humour":

I'm losing patience with my neighbours, Mr Bush. This smartass disputes that Saddam is a mass murderer: "As for Mr Patel, don't ask me how I know, I just know - from very good sources - that he is, in reality, a Mass Murderer."
And now for something completely stupid - The definitive take-down of Terry Jones, by Chris Newman. The parody at the end is of the witch scene in The Holy Grail.
Terry Jones Goes On The Enemies List With John Pilger and Robert Fisk - "I will say a prayer every day from now on thanking God this moron isn't running Britain."
Terry Jones sneers at the first, glorious, emotional Iraqi election in 2005.
Terry Jones, 2006, slurs the US military by claiming they target civilians: "it wasn't an army that Julius Caesar massacred, but a whole population including women, children, old and sick, which, I suppose, is one thing that George W Bush and Julius Caesar do have in common: pretending civilians are armed insurgents." He provides no evidence for this.
Jones also claims that all Iraqis killed by jihadis were actually killed by Bush: "Julius Caesar counted his dead, whereas George W Bush can't be bothered. ... So the fact that he still sticks to an estimate of only 30,000 dead Iraqis, even when a recently published study in the Lancet suggests he's slaughtered at least 655,000 ..."
Terry Jones, Oct 2011, admits he could not make a Life of Brian about Muhammad: "Asked if he would make a satirical film about Muslims now, he replied, 'Probably not - looking at Salman Rushdie. I suppose people would be frightened.'"
And yet he still has no clue about the global jihad: "I think it's whipped up by the arms industry. I read an in-house magazine called Weapons Today before the Gulf War and the editorial was headlined, 'Thank God for Saddam' and went on to say that since perestroika we have an enemy no one can complain about. So in future we look for Islam to replace communism. I thought they were joking - the Crusades were 1,000 years ago - but of course that's what's happening now." What a fool.

In contrast to Terry Jones, the heroically brave Ayaan Hirsi Ali says she wants to film the Muslim "Life of Brian".

Scott Adams of "Dilbert" fame wrote a hard-to-understand "comical" piece about Iran and Israel that does make him look like a left-wing nut.

I certainly agree with this comment: "Without reference to earlier work, it would be impossible to see if Scott Adams was a member of ANSWER, CAIR, a follower of David Duke or some college friend of Dylan Avery."
But see this clarification: "While I think it's highly unlikely that Iran would ever nuke Israel ... the odds are not zero. In my opinion, Ahmadinejad's speech at Columbia, plus Iran's support for Hezbollah give Israel a legitimate reason to attack Iran in self defense. ... Likewise, Ahmadinejad didn't deny Iran is helping Iraqi insurgents kill Americans. That's a legitimate reason for the United States to support an attack on Iran. It's a separate question as to whether an attack on Iran is in America's best interest." More here.
Adams isn't a left-wing nut. He's just a bad writer (when he writes about politics).
The great
John Cleese
is a boring Bush-basher too.
This is an interview in Oct 2008.
Apparently after
Condoleezza Rice
and
Colin Powell
, Americans need to elect Obama to prove they are not "racist".
---
John Perry Barlow (and original post) was a prominent Internet libertarian of the 1990s, expressing the excitement of this new world.

But now he is just another 1990s Rip van Winkle. The 90s are over, John. It's a shame, but they are. There's a war on, and starry eyed young men who want to kill us. It's a pain. I wish we were back in the 90s too. Nobody wants to deal with these bastards. But history didn't end. We've got to destroy these people if we want to have another 90s again.
Letter To John Perry Barlow From A Pot-Smoking Deadhead Bush Voter (and original post) by Dean Esmay, 9 Nov 2004, speaks for me too: "from where folks like me stand, it's your ideas that need to be questioned, and it's you guys who have been on the wrong side of human rights and progress these last couple of years. It's you guys who are the reactionaries."
(Note the re-posted version above seems like it is by someone else, but the original post and the comments make it clear it is by Dean Esmay.)

In contrast, Louis Rossetto of Wired gets it: "Bush may be wrong about everything else, but he is right about the issue that matters most for my children's future: stopping Islamic fascism. And [Kerry and the Democrats] are just a joke, preferring to act as though this probably generation-spanning war is about politics, not the survival of the West."
---
These are interesting times. Many formerly sensible people have gone mad:
In the UK:

In the US:

In Ireland:

David Norris (doesn't seem to care that Islamists are the major killers and torturers of homosexuals and lesbians in the world today).

Elsewhere:

Open letters to George W. Bush, November 18, 2003, The Guardian - for lots of rubbish by people such as:

Richard Dawkins
Norman Davies, the historian
John Mortimer
"Mickey (12)", whose arguments are no more infantile than the rest of the "anti-war" brigade.

Verdicts on the war, March 14, 2004, The Observer - for more rubbish by:

John Mortimer
The Bishop of Oxford
Richard Dawkins again

Steve Biddulph is great when he writes on the importance of families, men and fathers.

Yet listen to this when he wanders off topic in the Foreword to the UK edition of Manhood, 2004: "We are still a civilisation going to hell in a handbasket of materialistic greed. Our current almost hysterical obsession with terrorism seems rather ingenuous, given that our relationship with the undeveloped world is almost entirely one of theft. Fair trade, debt reduction, no longer propping up vicious regimes because they are someone we can do business with are the only real solutions to the eternal risk of terrorism.".
A mish-mash of nonsense ideas leading up to one gloriously mad sentence in which he combines two of the most common stupid ideas in politics and economics - the idea that poverty is the cause of terrorism, and the idea that the solution to poverty is fair trade and debt relief. So fair trade and debt relief are supposed to stop the jihad now?
And this is said for no apparent reason at all! It has nothing to do with the book! This is only page 3 and he is trying to repel the reader, saying "If you want to read this book, you need to buy into my crackpot economic and political ideas". Why doesn't he stick to the topic?

Andrew Keen did something similar in his book The Cult of the Amateur: How Today's Internet is Killing Our Culture (2007). To agree with his thesis about the Internet, you had to agree with his standard left-wing views about the Swift Boat Vets, the Iraq War, and so on. He says he lives in Berkeley, which probably explains his myopia.
---
The Irish Times and the Guardian let me down
I Bought The Guardian Today - So You Don't Have To, a blogger writes in November 2003 - "As a public service, I gritted my teeth and actually bought a copy of The Grauniad this morning, for the first time since the autumn of 2001."

This is also my relationship with The Guardian, The Independent and The Irish Times since Sept 11th. Before Sept 11th, I read them all the time. I had been reading The Guardian and The Independent for 10 years, and The Irish Times for 20 years. Since Sept 11th, I tend to buy other papers.
The Guardian, The Independent and The Irish Times are like old friends who have gone mad and I hardly recognise them any more. If they want me to buy them again, they need to change.
---
Awards (separate page)
---
After Dawkins' offensively rude letter to Bush, I feel the need to quote a far more pleasant letter from a man who has not changed since the epic, heroic struggle of the Cold War:
Dear Mr President,

Today you arrive in my country for the first state visit by an American president for many decades, and I bid you welcome.

You will find yourself assailed on every hand by some pretty pretentious characters collectively known as the British left. They traditionally believe they have a monopoly on morality and that your recent actions preclude you from the club. You opposed and destroyed the world's most blood-encrusted dictator. This is quite unforgivable.

I beg you to take no notice. The British left intermittently erupts like a pustule upon the buttock of a rather good country. Seventy years ago it opposed mobilisation against Adolf Hitler and worshipped the other genocide, Josef Stalin.

It has marched for Mao, Ho Chi Minh, Khrushchev, Brezhnev and Andropov. It has slobbered over Ceausescu and Mugabe. It has demonstrated against everything and everyone American for a century. Broadly speaking, it hates your country first, mine second.

Eleven years ago something dreadful happened. Maggie was ousted, Ronald retired, the Berlin wall fell and Gorby abolished communism. All the left's idols fell and its demons retired. For a decade there was nothing really to hate. But thank the Lord for his limitless mercy. Now they can applaud Saddam, Bin Laden, Kim Jong-Il... and hate a God-fearing Texan. So hallelujah and have a good time.

Frederick Forsyth
Novelist
and a stunning, and totally unexpected, letter:
Dear George,

It is a universal truth that those born with democratic spoons in their mouths will rail against the ruthless removal of a barbaric tyranny. Most of the people demonstrating against you will be the latte-rati - people whose experience of oppression is having to wait four hours for the cable guy to come round. I am the child of two refugees from totalitarian regimes; (*) for this reason, you need not fear a comedy terrorist attack against your intervention in Iraq.

I don't care why you got rid of Saddam, and neither does any Iraqi I know.

Aaron Barschak
The "Comedy Terrorist" who gatecrashed Prince William's birthday party at Windsor Castle
(*) His mother is a Jew who fled the genocide-state of Croatia. His father a Jew who fled the genocide-state of Austria.
---