Human Rights Watch
"Mission creep" and left-wing takeover has led to the decline of many organisations that started off objective and admirable.
Human Rights Watch, like Amnesty, has been slowly and gradually corrupted by the anti-Israel left. It has been a long decline into an organisation that can no longer always be trusted.
Human Rights Watch

Criticism (some of the criticism is from human rights abusers)

HRW makes apologies for gay-hating Islamic fundamentalists:

After a vicious assault by Muslim immigrants on gays in Holland, Scott Long, director of the "Lesbian, Gay, Bisexual, and Transgender Program" at HRW, shamefully says: "There's still an extraordinary degree of racism in Dutch society. Gays often become the victims of this when immigrants retaliate for the inequities that they have to suffer." See more and search.

Kenneth Roth of HRW tweets on
11 June 2014
defending the maniac Sunni butchers ISIS versus the Shia strongman Maliki.
Creepy, tasteless and disturbing.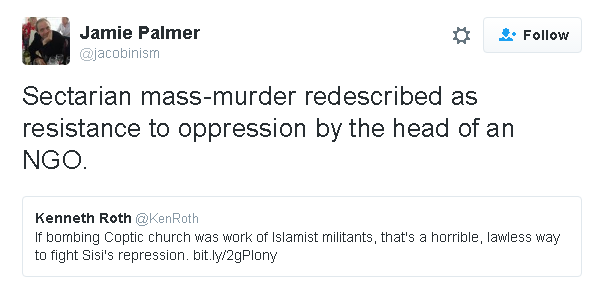 Another horrible tweet from Kenneth Roth. (Criticised here by Jamie Palmer.)
Hate-filled jihadis slaughter random Christians at Sunday church in Cairo, Dec 2016.
Roth seems to think this is some kind of "protest" against the Sisi regime.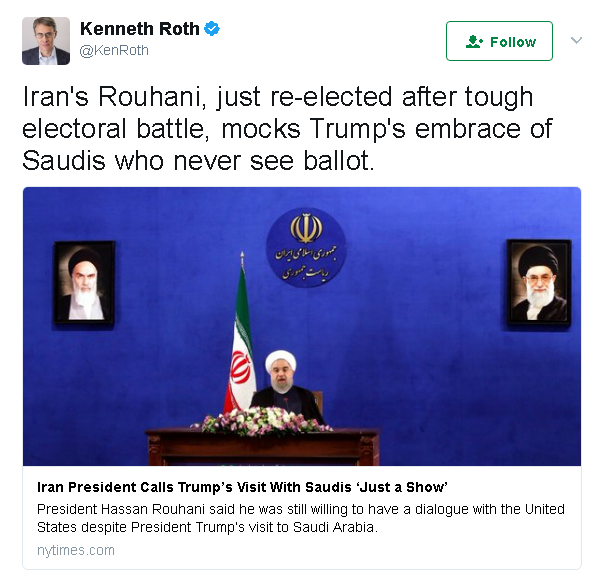 Jesus. Ken Roth implies, May 2017, that Iran has free elections. Unbelievable.
---
Anti-Israel
Summary of anti-Israel bias:

More on Israel:

Joe Stork, deputy director of HRW Middle East and North Africa programs, is an anti-Israel extremist.
HRW hosts fundraiser in 2009 in Saudi Arabia (and here), one of the worst human rights abusers in the world. While there, they pander to the local anti-Israel bigotry. (As if Saudi hostility to Israel is based on human rights!)
Natan Sharansky on HRW backing Saudi Arabia against Israel: "Here is an organization created by the goodwill of the free world to fight violations of human rights, which has become a tool in the hands of dictatorial regimes to fight against democracies."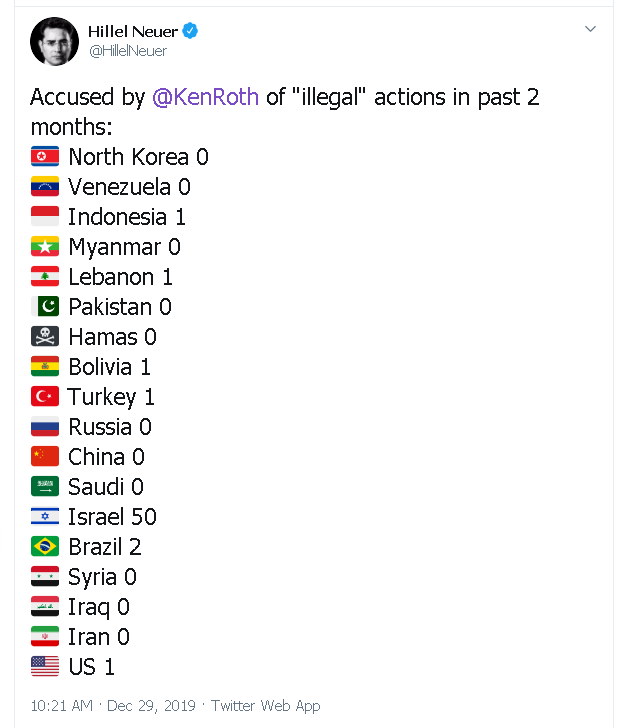 Hillel Neuer
counts what Ken Roth calls "illegal", Dec 2019.
These are only tweets that use the term "illegal",
not
all tweets about all topics.
---
HRW infographics "Visualizing Palestine"
HRW produces a series of anti-Israel "Visualizing Palestine" infographics.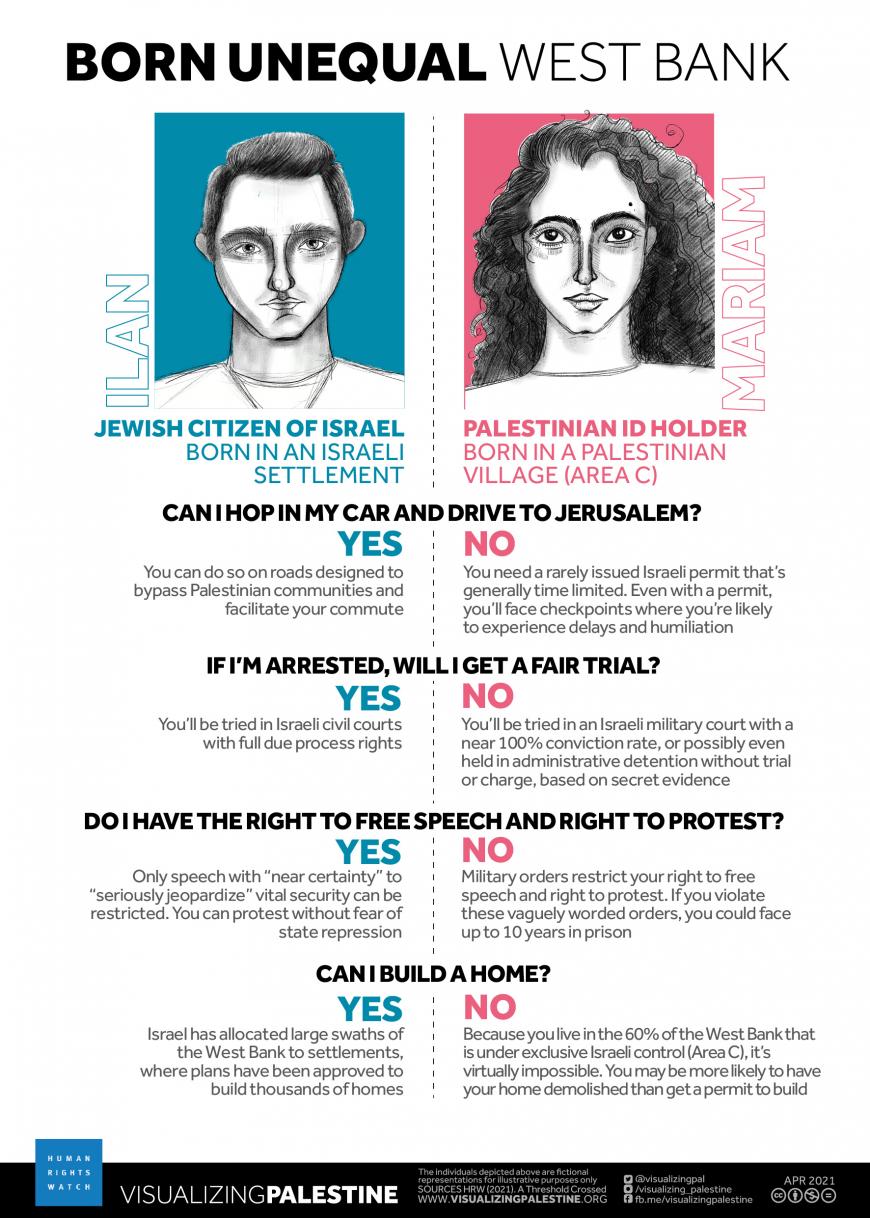 HRW infographic. "Visualizing Palestine".
Can there be a reply to this?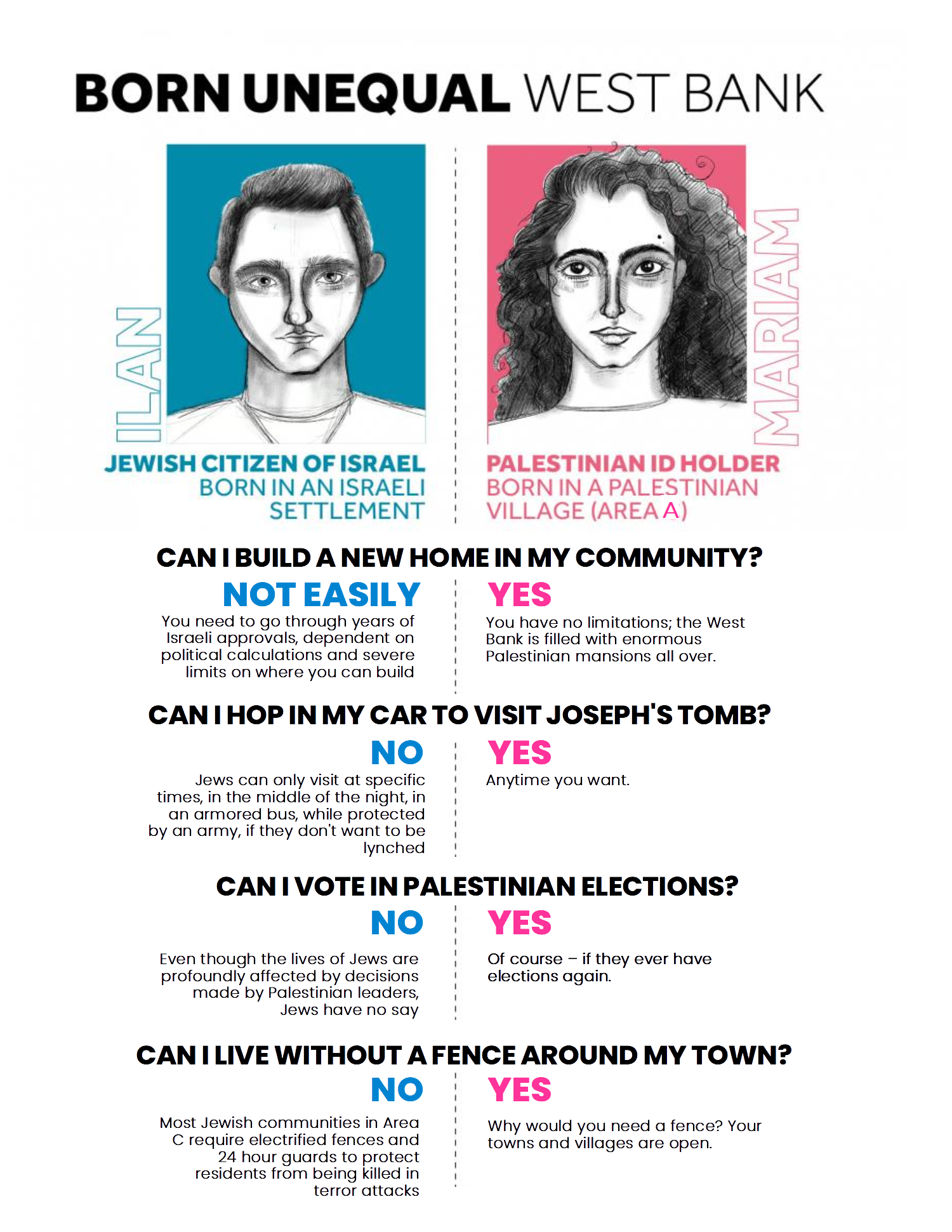 Reply from Elder of Ziyon.
Elder of Ziyon shows how you can easily make a graphic to show the Israelis as the oppressed ones.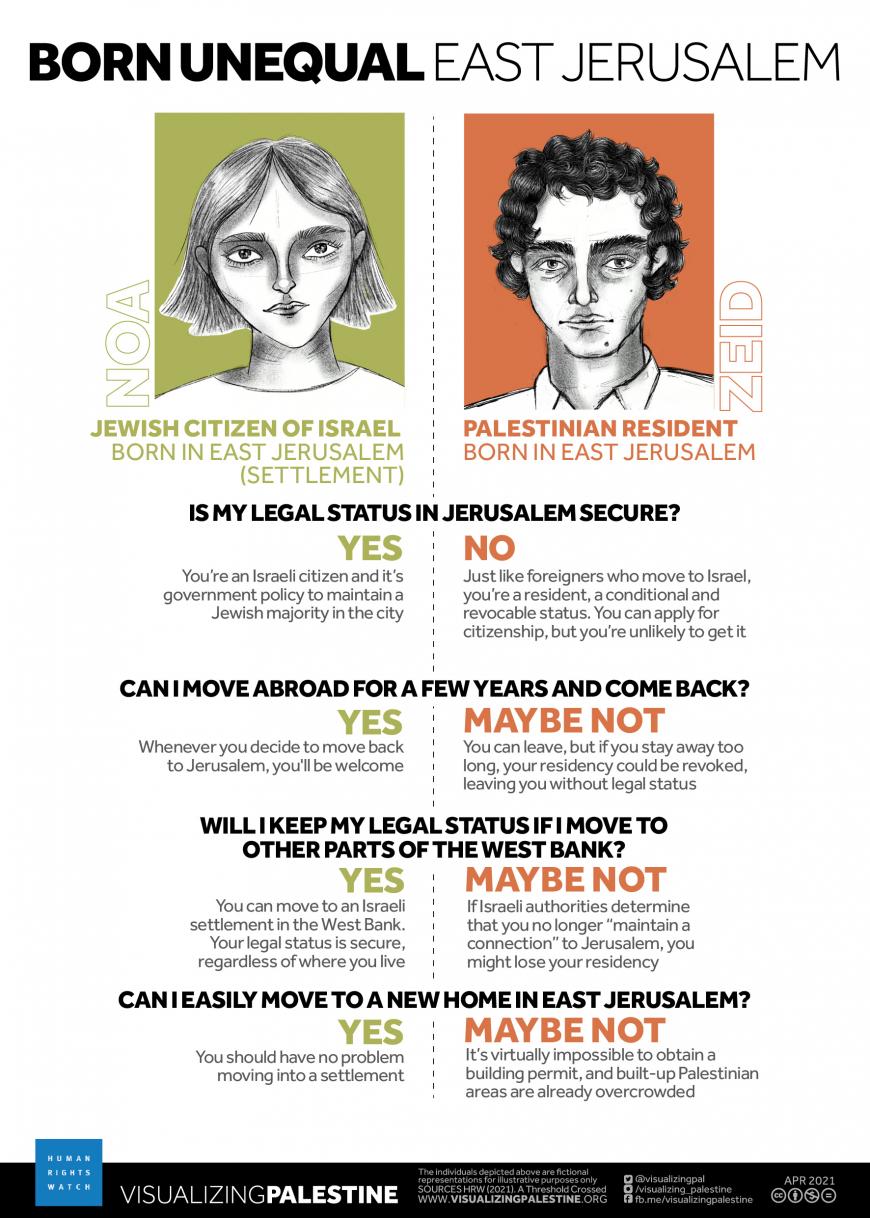 Another HRW infographic.
Can there be a reply to this one?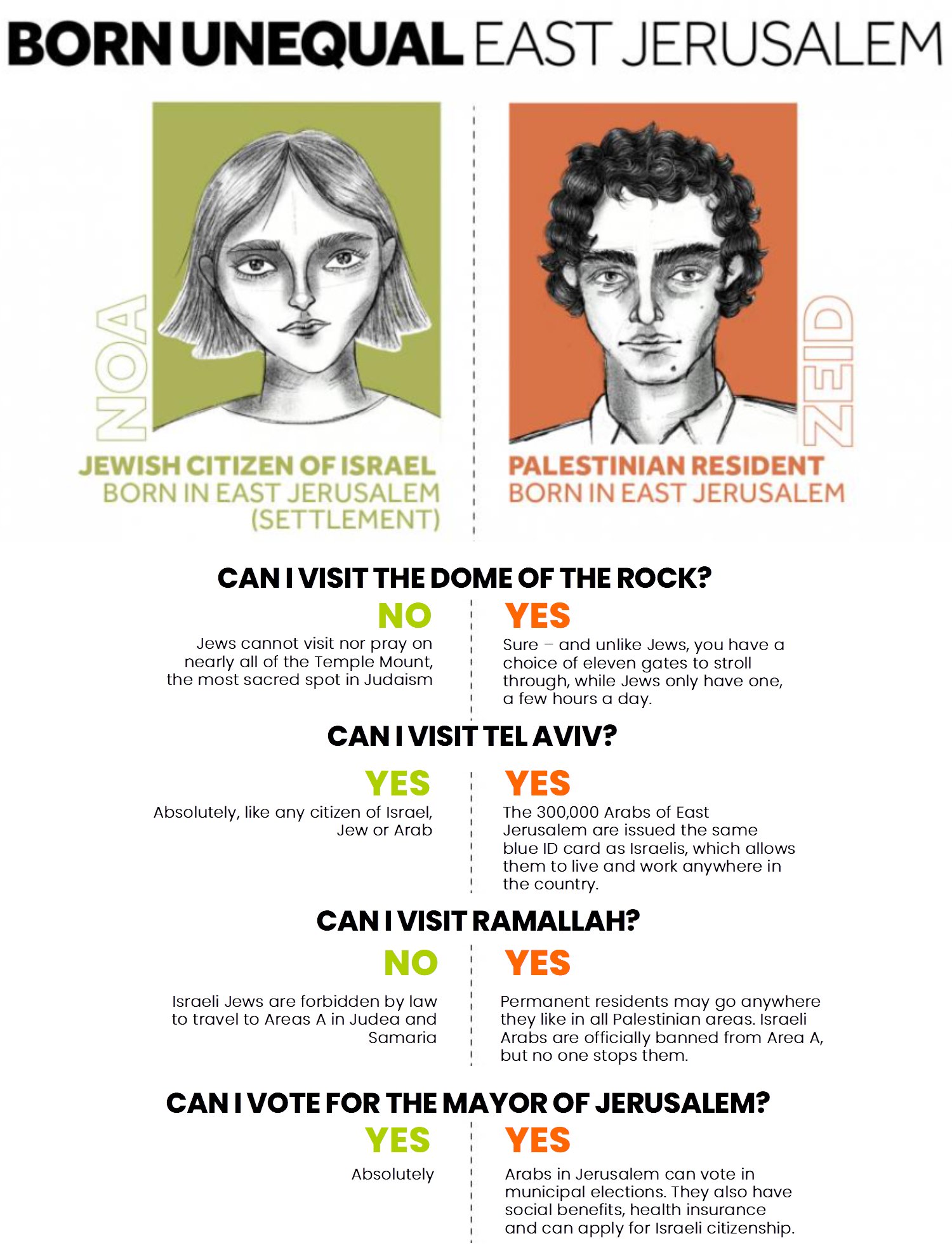 Reply from Elder of Ziyon.
"Zeid can visit the entire land from the river to the sea - even when not a citizen of Israel. Noa can't - there are plenty of areas off limits to her."
---
HRW says Jews building houses are "war crimes"

Ken Roth of HRW
, Jan 2020, says
Jews building houses
is a "war crime".
Building houses. A war crime.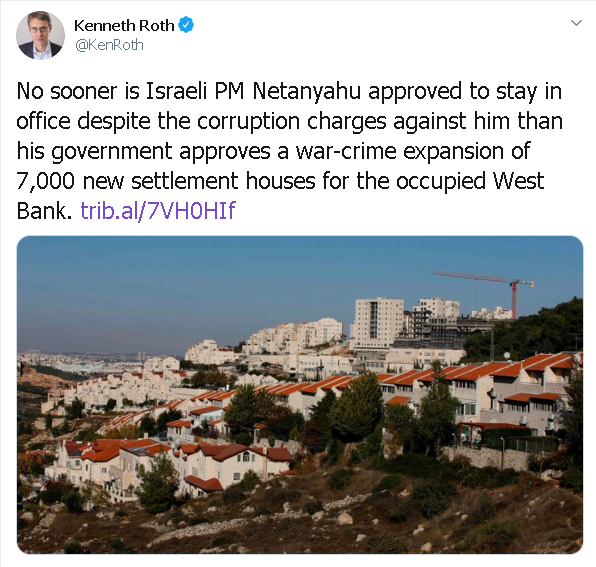 Ken Roth of HRW, May 2020, again says that Jews building houses is a "war crime".
And again in 2021.

"Jews living in houses is a war crime!" - Ken Roth of Human Rights Watch.
Image from here.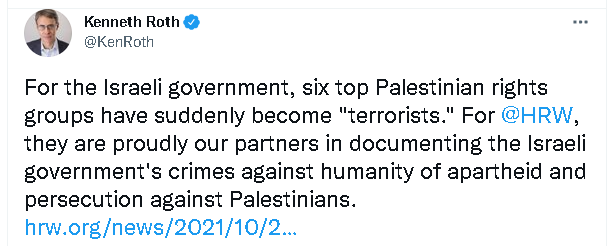 To Human Rights Watch, a "crime against humanity" is anything they do not like, like Jews building houses, or checkpoints to stop suicide bombings. Human rights organisations have cheapened terms like "crime against humanity", which once meant something, until they are utterly meaningless.