Islam
A collection of links to sceptical sites on Islam.
See also links to sceptical sites on Christianity and Judaism.
Please read the atheism page for background.
---
Introduction - The threat of violence
All discussion of religion
must begin by acknowledging that
Islam
is different to all other religions because of the threat of violence to its critics.
All other religions
can be criticised and even ridiculed without fear of violence. Only with Islam is there a credible threat of violence to its critics.
Muslims can criticise Christianity
without any fear of violence, but it is an unfair, one-sided debate.
Christians cannot criticise Islam
without an ever-present fear of Islamic violence. It needs far more bravery to be on that side. A simple, calm, rational debate between all religions is not possible because the fear of Islamic violence is always in the background.
Obviously I, like the vast majority of the world's population, (*) think Islam is not true. There is no evidence to support any of its claims about the universe and reality. I also think it is one of the two or three main sources of violence, tyranny and human rights abuse in the modern world. However, I am deterred from speaking all of my thoughts because of the threat of violence. As a result, on this website I will freely tell you what I think about Moses, and I will freely tell you what I think about Jesus. But I will not tell you fully what I think about Muhammad or the Qur'an. I keep it understated, unsaid and intellectual. I am cautious about not inflaming the primitive, violent brain of the jihadist.
Someday, when Islam is a mature, modern, tolerant religion and there is no longer a threat of violence, I will discuss freely what I think about Muhammad and the Qur'an. Let us hope we see such a day in our lifetimes.
(*) It is often forgotten that 80 percent of the world's population (5 billion people) think Islam is not true.

Kurt Westergaard drew a cartoon of the alleged "prophet" Muhammad which suggested Islam is violent. To prove him wrong, angry Muslims ... issued death threats, offered a $1m reward for his execution, and organised plots to kill him, and now he has to live under police protection. They also burnt Christian children alive in protest at the depiction of Islam as violent. In 2010 a Muslim fanatic tried to kill him.

jesusandmo.net cartoon on Islamic violence.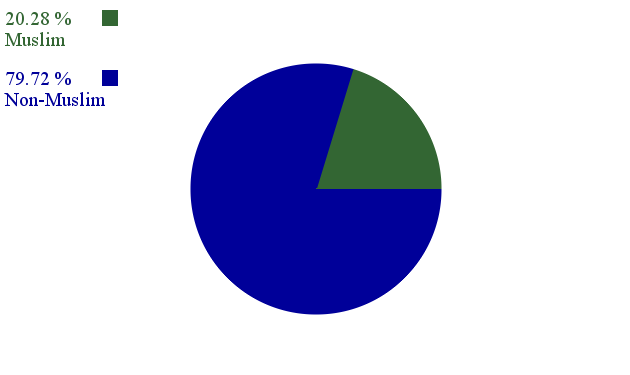 World population of Muslims and infidels.
It is often forgotten that 80 percent of the world's population (5 billion people) thinks Islam is not true.
After 1,400 years of preaching, conquest, genocide and forced conversion, still only 20 percent of the world's population thinks Islam is true.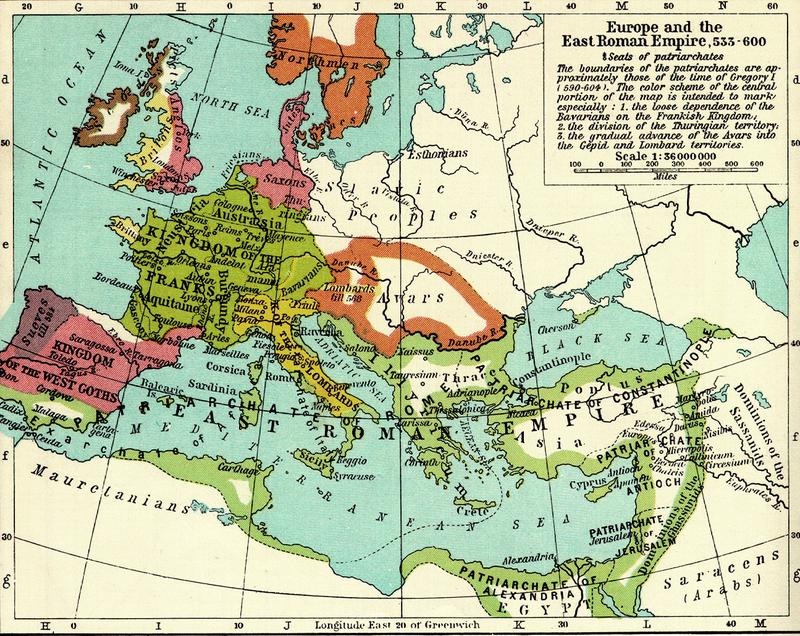 Europe and North Africa and the Middle East were all Christian in 600 AD (before Islam was invented).
Such a shame that Islam was invented.
From here.
---
---
---
Wikipedia

WikiIslam is an encyclopedia of Islam by sceptics.

Old WikiIslam site has some articles that the new site chose to delete or merge.

Sites:

Books:
---
Robert Spencer is probably the most knowledgeable and intelligent writer on Islam in the world today.
Robert Spencer's books:

I disagree with Spencer on some things:

Spencer is not at all as clear on freedom of religion as, say, Rusty Shackleford. For example, Spencer says that: "it is entirely reasonable for free people to oppose the construction of new mosques in non-Muslim countries." I disagree. Freedom of religion is a fundamental right. Banning new mosques (or banning Islamic clothing) is a denial of religious freedom.
Spencer supported the EDL. He rather ignored the fact that Britain is a democracy, and issues of policy should be settled by debate, rather than by uneducated rioting street mobs. It is noteworthy that Spencer doesn't admire a group that attacks the American police. But attacking the British police is apparently OK.
Spencer has been hostile to Ukraine in its struggle for freedom against the barbaric Russian invasion of 2022. Look at this garbage for example.
I generally zone out Spencer on topics other than jihad.

Spencer is more pessimistic than me:

Spencer also tends towards pessimism about the possibility of spreading democracy and human rights to Islamic countries, and thinks the West should concentrate on defending itself (immigration, hate preaching, demands for sharia, terror plots).
Hugh Fitzgerald basically agrees with the left that America should give up on Afghanistan (but for different reasons than the left).
Roland Shirk criticises neocons, and says they are as naive as the left in thinking the Islamic world can be reformed: "Neocons cannot face the truth about Islam ... We're presenting them with the reality that our enemies cannot be persuaded, will not be bribed, and are no longer intimidated. At best they be contained".
Raymond Ibrahim points out that western Muslims live in freedom and still turn to jihad, so why should we expect that bringing freedom to the Islamic world will end jihad?
All good points. I am still an optimist but I must admit that the pessimists may be right.

The most disturbing critic of Spencer is the Anti-Defamation League (ADL). See their report on Spencer. The ADL do good work, and cannot be ignored. But I think they are wrong here. Their criticisms of Spencer are weak and unconvincing. They attack him for regular quotes about jihad and sharia that could be said by anyone.
---
---
Western writers have criticised Islam and Mohammed for centuries, before becoming more
timid
in the modern age.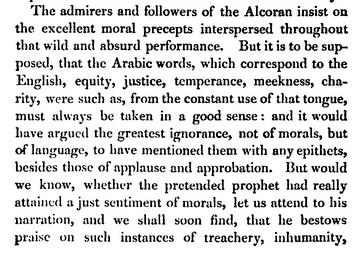 David Hume
on the "Alcoran" (the Quran) in 1760.
This is from
Of the Standard of Taste
(and
here
and
search
).
Scan is from
vol.3
of
The philosophical works of David Hume
(1826).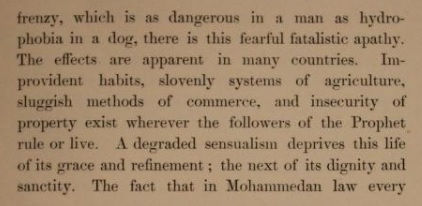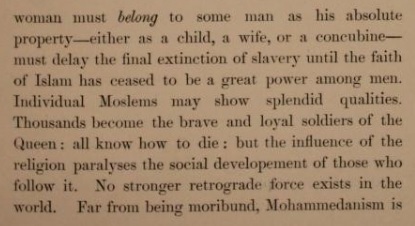 Quote on Islam from Winston Churchill.
From pp. 248-250 of vol.2 of 1899 edition of The River War.
See as one image.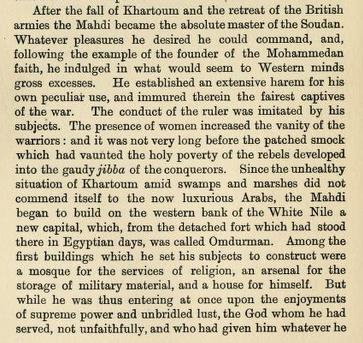 Quote on Islam from Winston Churchill.
From Ch.3 of 1902 edition of The River War.

L'Inferno (1911, silent, here with added soundtrack) depicts Muhammad in hell.
This film would probably be illegal today.
---
Stephen Schwartz is a moderate Muslim convert, very anti-Islamism, and I like some of his stuff. There are interesting debates between him and those who take a more critical line of Islam itself:

One thing Schwartz says, that sums up why I am inclined to take his critics' line: "I do not in general respond to comments on Islam by non-Muslims, except when they are made by apologists for Wahhabism.". By this argument, I have no right to criticise the Bible or the Pope, and should just stay silent. What nonsense.
Schwartz is a moderate Muslim, and if all Muslims were like him it would be fantastic. But he is still committed to a belief in supernatural things for which there is no evidence.

Evangelical Christians

Obviously, I have little in common with evangelical Christians like Jerry Falwell and Pat Robertson. They criticise Islam not to promote reason, but rather to promote a different supernatural belief.
But you have to admire that evangelical Christians are not afraid of Islam. If anyone will fight for the freedom to criticise Islam in public without fear of death, they will.

Christian sites

Books by Christians

Hindu sites

The book Rangeela Rasool, a Hindu criticism of Muhammed, was published in Lahore under British rule in 1923. The Hindu Raj Pal was the publisher (but not the author). Raj Pal was murdered because of this book in 1929 by an angry, uneducated, illiterate young Muslim fascist, Ilm-ud-din. The British naturally executed him, but this violent young religious maniac is a hero to many Pakistanis today. He became a poster boy for Pakistan's blasphemy law, which is used to persecute religious minorities and critics, and silence all discussion of Islam and Muhammed.


Extracts of the entry for MOHAMMEDANISM in vol.10 of The Catholic Encyclopedia (1913).
See Christianity on Islam in the past.
---
---
Bad stuff about Ali Sina
Ali Sina's crazy talk about Obama:

Ali Sina on Obama (and search and a silly petition).
Ali Sina finds Obama's absurdly inflated view of himself disturbing. I agree, but he then compares Obama's psyche to that of the "madmen of history - from Hitler to Stalin, Mao, Kim, Osama, Khomeini, Saddam and Idi Amin. These men wreaked havoc and killed millions. ... Once a madman is in power it is already too late. Nothing can stop a mad leader except death or war." This is silly stuff. Why not compare Obama to other narcissistic Western politicians in recent history, of whom there are many.
It makes one wonder if Ali Sina really understands the West. Dumb politicians like Obama get elected now and again. But they are subject to so many checks and balances, and the need for re-election, and falling opinion polls, that they always moderate their tune. Western democracy always survives them. It will survive Obama. I'm not happy Obama got elected, and I was shocked that he was re-elected. But it's not the end of the world. He's not all bad. He's killing jihadis without trial, for example. And in 2016 he will be gone. America will survive.
Ali Sina's crazy talk about Obama. He says Obama is a traitor: "My advice to Barack Obama is to pack up and seek refuge in Kenya before Americans discover you are a fraud and a traitor. This man is on a mission to destroy America. ... Obama should be brought to justice, tried and preferably electrocuted for high treason."
This is disappointing stuff. He may understand Iran, but I don't think he understands the West.
On a small point, Ali Sina makes a common error by saying: "Hitler, prior to coming to power had not killed anyone." This is not true.

Ali Sina opposes freedom of religion:

"if America had a legitimate president, my advice would be ban Islam and make the practice of Sharia illegal." (*) Though he then seems to contradict himself: "If there was a patriotic president in office, I would have told him to ban all Islamic groups that work against America and its constitution." Surely he wants all Islamic groups banned, not just those that work against America?
(*) Sharia must be barred from any place in western law. But it must be legal to follow sharia rules in your private life. And it must be legal to ignore and despise such rules.

Ali Sina is not a liberal.

Like any Muslim cleric, he complains about "the rampant immorality" of the West. He rails against porn, gays, naturism, swinging and sexual freedom. "Homosexuality is a disorder no different from zoophilia (bestiality), ... pedophilia, and a host of other paraphilias (sexual deviances)."
More: "Homosexuality is a sexual disorder, like sadomasochism, fetishism, zoophilia and pedophilia."
And yet his site publishes this: A very courageous gay student.

The above is disappointing stuff from a man who has done great service in helping ex-Muslims speak out in public.
---
---
---
---
---
---
---
The globalised world of the Internet, with its free speech everywhere, poses an unbelievable challenge to all religions, but especially to Islam. It will be interesting to see whether belief in Islam survives through the 21st century.
The Fall of Islam by Ali Sina - An Iranian predicts that Islam will collapse rapidly like communism when its people are finally allowed to read other ideas. The Internet now allows such discussion for the first time in the history of Islam.

Suicide of the West by Theodore Dalrymple, reviews some pessimistic books, but then notes that the future is rarely predictable:

"Will these books appear to have been unduly alarmist in half a century's time? I certainly hope so, and indeed suspect that it might be so. We have had many perils and predicted apocalypses before. Islamism, and indeed (in my belief) the whole of Islam, is potentially very vulnerable to the corrosive effect of the intellectual acid-bath of rational criticism."

Marxism's Successor - Theodore Dalrymple on how Islamism may collapse, and Islam itself too.

Dalrymple's delicious disrespect for the daft ideology of Islamism: "For the second time in living memory, we find ourselves obliged by historical circumstances to examine doctrinal philosophies that, from the abstract intellectual point of view, are not worth examining. They belong, rather, to the history of human folly and credulity: which is itself, of course, an inexhaustibly interesting and important subject."
It is, if you think about it, incredible that anybody could believe in nonsense like political Islamism. That any young Muslim man could possibly believe that Islamism could create a better world.
Optimism: "Diseases of acute onset are apt to be cured quickly: if, that is, they do not kill first. And in historical terms, our preoccupation with the threat of Islamism is very acute. There is hope, therefore, that Islamism will pass from the world stage as quickly as it arrived on it."
And again, in the world of the Internet, more than Islamism may fall: "Personally, I believe that all forms of Islam are very vulnerable in the modern world to rational criticism, which is why the Islamists are so ferocious in trying to suppress such criticism. They have instinctively understood that Islam itself, while strong, is exceedingly brittle, as communism once was. They understand that, at the present time in human history, it is all or nothing. ... Islamism is a last gasp, not a renaissance, of the religion"
The Internet
Search for "Muhammad" on Internet search engines:

Christian anti-Muhammad sites and Jewish anti-Muhammad sites and atheist anti-Muhammad sites are high up the list, and easy to find, as are things like Zombie's fantastic, blasphemous Mohammed Image Archive. It is impossible to keep curious young people from seeing the criticisms of Muhammad by non-Muslims across the planet. The anti-Muhammad sites are just a click away, and are causing much-needed apostasy around the world.
Even the neutral Wikipedia is a disaster for the faithful, since it is full of criticism of Muhammad, and information Muslims would like to keep hidden.
The Internet represents the world. 80 percent of the world does not believe in Islam, and 80 percent of the world does not admire Muhammad. And the infidels that know most about Muhammad are probably the ones who admire him the least. So the Internet gives a good idea of what the world thinks of Muhammad. It's just that this would have been hidden from Muslims before the age of the Internet.
How can Islam survive in such an environment of free-wheeling criticism and free speech?

Search on my current preferred search engine:
The Great Islamic Apostasy

Ex-Muslims Forum
sums up why, despite everything, there is hope, for the first time in 1,400 years.
Islamists need to leave the West, stay home, and ban the Internet
In summary, by even engaging with the globalised world
at all
, Islamists are taking a huge risk. They are risking mass apostasy and the loss of Islamic faith even in their home countries. It may be that
if Islamists wish to protect their faith, they should leave the West, leave Europe, return to their homelands, and ban the Internet and all foreign media
.
Soviet communism could not survive in the globalised age of MTV, Madonna, Hollywood, Levis and Coca-Cola. Islamism, and even Islam itself, will have just as much trouble. And yet suicidally, Islamists are coming to the West, and allowing TV and the Internet in their home countries, which may be the process that will soon (before 2100) destroy their entire traditional culture and faith. Far from taking over the world, this may be Islamism's last stand before its traditional countries are changed forever.
The story of thousands of years of religious terror in a nutshell:
Two sweet, innocent American Muslim boys are sent to Pakistan by their family and brainwashed in a
Taliban-linked
Pakistani madrassa for over three years. They resist for a long time but finally start to believe the nonsense they are taught. They emerge as hate-filled young Islamist nutcases. So sad to watch their childhoods taken away.
And
this story has repeated for thousands of years
as ignorant old men, of many different and opposing creeds, all over the world, destroy childhoods and churn out starry-eyed young believers in (and killers for) their nonsensical, made-up supernatural ideas.
Trailer for documentary
"The Karachi Kids"
. See
hi-res version
.


The network of black metal bands, "The Arabic Anti-Islamic Legion" (and facebook) represents something genuinely new in the world.
This is a group of young people from around the Middle East who grew up being oppressed by Islamists - and now hate Islam.
See article, July 2012. See the comments, where some people dispute that these bands are for real. I don't find their disputes very convincing, but it's possible of course. What is interesting is whether the oppression by Islam of young people will eventually lead to a major backlash.
Just as millions of young people of Catholic background can't stand the Catholic church, so millions of young people in the Middle East are sick of being oppressed by Islam. It may be that a mass apostasy from Islam of millions of its young people will be one of the major themes of the coming century.

Website (via here or here or here) to help people safely leave Islam.
"You have a right to be free. ... Whether you wish to convert to Christianity or some other religion, or have no religion at all, you have a right to live in peace, free from fear. If you are in the U.S. and are being harassed or threatened for leaving Islam, you have recourse."
Robert Spencer: "America is the land of the free, and apostates must know they are free here and safe here. Rifqa Bary can do it. So can you. Freedom of religion is an unalienable right. Sharia law holds no weight or legitimacy here. Apostates are free to leave Islam and to be who and whatever [they] want to be."