John Kerry
John Kerry would, I believe, have been a disaster for American national security if he had won the
2004 U.S. election
.
He failed, but it was only a temporary victory because Barack Obama became President in 2008, was re-elected in 2012, and John Kerry became his Secretary of State in 2013.
Swift Boat Veterans For Truth ad against John Kerry, 2004.
Kerry's bizarre combination of "war hero" and anti-war activist.
From
defeatjohnjohn.com
.
---
The Swift Boat ads are not just about John Kerry and the U.S. election. They are bigger than that.
They are about reclaiming the image of the ordinary, noble, brave and honourable Vietnam veteran - men no different from their fathers that fought tyranny in World War Two. It is their reply - after all these years - to John Kerry, Oliver Stone, and a whole generation of useless hippies that vilified and slandered them.
The Vietnam veterans fought a democidal communist tyranny, and it is a shame - for Vietnam as well as America - that they did not win.
Swift Boat Veterans For Truth ad against John Kerry, 2004.


John O'Neill v. John Kerry.
How come the idiot in this debate ended up as Secretary of State?
---
The Swift Boat ads
The Swift Boat Veterans campaign ads of 2004

"Any Questions?"

This is about Kerry's service in Vietnam.
See script and their support for the claims.
Grant Hibbard: "He betrayed all his shipmates"
Shelton White: "John Kerry betrayed the men and women he served with in Vietnam."
Joe Ponder: "He dishonored his country"

"Sellout"

This is about Kerry's anti-war activism on his return from Vietnam.
See script.
Ken Cordier: "He betrayed us in the past, how could we be loyal to him now?"
Paul Gallanti: "He dishonored his country, and .. more importantly the people he served with. He just sold them out."

"Gunner"

This is about Kerry's claims that he was in Cambodia while the U.S. government denied any troops were there.
See script.

"Medals"

This is about Kerry throwing away his medals in protest at the Vietnam War.
See script.

"Dazed and Confused"

This is about Kerry throwing away his medals in protest at the Vietnam War.
See script.

"Friends"

This is about the anti-war activist Kerry secretly meeting the enemy in Paris during the Vietnam War.
See script.

"Never Forget"

This features the wives of POWs held and tortured by the communists in the Vietnam War.
See script.
Mary Jane McManus: "John Kerry gave aid and comfort to the enemy"

"Why?"

This shows the group of modern day veterans speaking.

"They Served"

This shows the group of modern day veterans with a voiceover.
See script.
The documentary Stolen Honor, about John Kerry's anti-Vietnam War activities.

Main clips

Interviews with Vietnam veterans in general (not just those who served on Swift Boats)

The full documentary
---
The Swift Boat Veterans controversy
The success of Swift Boat Veterans for Truth

The failure of MoveOn.org

NoEffect.org (also here and here) - Mark Steyn on how MoveOn.org has achieved nothing:

"Hardly a day goes by without some featurette or other on "how the Internet is changing the way we do politics" or some such, with seemingly obligatory references to the spectacular success of MoveOn.org. But, in all the stories about the spectacular success, nobody ever seems to point to any examples of what they're spectacularly successful at. ... By comparison, Swift Boat Veterans for Truth raised very little money and spent even less. ... Who would you say got a bigger bang for their buck?"
In contrast, "The Swifties rarely get cited as an example of a new energizing force, only as the umpteenth coachload of "Republican-funded smear merchants." But they changed the dynamic of the presidential race. They paralyzed the Kerry campaign, deprived it of its only theme and left it floundering in search of another."
"MoveOn.org, on the other hand, has generated a thousand articles on the buzz, the cool, the chic of MoveOn.org. Rather than a transformative force, they're remarkably like those two other props of the Democratic party, the music business and Hollywood, in both of which blowing millions to little effect is a way of life. ... The Swift Vets will go away when John Kerry does. But I doubt MoveOn.org will. Rich but barren, they're not a new force but as perfect a manifestation of the modern Democratic party's ideological nullity as could be devised."
---
John Kerry in 1971
claimed before the Senate Foreign Relations Committee that American soldiers in Vietnam had
"raped, cut off ears, cut off heads, taped wires from portable telephones to human genitals and turned up the power, cut off limbs, blown up bodies, randomly shot at civilians, razed villages in fashion reminiscent of Genghis Khan, shot cattle and dogs for fun, poisoned food stocks, and generally ravaged the countryside of South Vietnam"
.
The false image of American soldiers in Vietnam that Hollywood peddles.
Scene from the movie
Full Metal Jacket
(1987) where the helicopter door gunner shoots random civilians.
John Kerry is one of the leading culprits who has promoted this image of American soldiers.
In reality, scenes like the above are just fiction.

I was curious about the Full Metal Jacket scene, so I tracked down where it came from.
The scene is based entirely on these unsourced rambling stories in Dispatches (1977) by Michael Herr.
The above is from the chapter "Breathing In".
See full size. Enhanced with enhance.pho.to.
That's it. That's all there is. A joke. Macho banter. A secondhand story.
And in the film this becomes a real helicopter door gunner who really does shoot women and children for fun.
There is no evidence this is true. There is no evidence such a person ever existed.

The door gunner character was then combined with this fellow.
From the chapter "Illumination Rounds".
See full size. Enhanced with enhance.pho.to.
The stories in Dispatches are just rambles of unsourced legends and macho banter.
There are no sources or footnotes. The book is not written in a factual style. See negative reviews.
And yet young people will watch Full Metal Jacket and think it portrays the Vietnam War.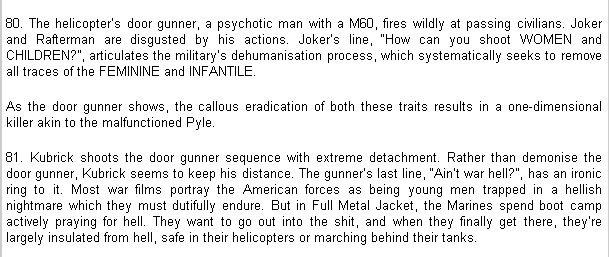 Analysis on kubrickfilms.tripod.com treats this scene as if it portrays reality.
---
Rathergate (Internet blogs v. CBS)
CBS in Sept 2004 used fake documents to try to swing the U.S. Presidential Election of Nov 2004 for their man John Kerry. It failed. They were exposed. Dan Rather's career ended in disgrace.

Little Green Footballs played a major role in exposing Rather and CBS.
LGF was a great blog in 2004, and this was its moment. Sad to see what has happened to it since.

Glenn Reynolds sums up the Internet blog revolution in news, politics and analysis: "The Internet, on the other hand, is a low-trust environment. Ironically, that probably makes it more trustworthy. That's because, while arguments from authority are hard on the Internet, substantiating arguments is easy, thanks to the miracle of hyperlinks. And, where things aren't linkable, you can post actual images. You can spell out your thinking, and you can back it up with lots of facts, which people then (thanks to Google, et al.) find it easy to check. And the links mean that you can do that without cluttering up your narrative too much, usually, something that's impossible on TV and nearly so in a newspaper."
Richard Fernandez: "If Kurtz's theory is correct, then outlets like CBS are in the process of offering liberalism a cup of poison. The function of news is to provide its readership with reliable information about their own society and the events that effect it. It gives readers a way of determining effects so they can alter causes. But any information system which throws data quality checks overboard .. is creating a catastrophe for its consumers. It is axiomatic in database applications that it is better to have no data than the wrong data. ... As a "mouthpiece" or "propaganda organ" the Internet is .. still largely inferior to the Mainstream Media. But as an organ of accurately understanding the world, it is vastly superior. This has allowed conservatives to outmaneuver liberals time and again, to understand, for example, that neither Afghanistan nor Iraq were Vietnam; to see that the United Nations was a sham, among other things. In many ways the Mainstream Media is a liability to the liberal cause, a profoundly effective way of deceiving themselves."

I would go further. I would say it is hard to take seriously the opinions of people who get all their news just from their locally-available newspapers, magazines, TV and radio. The Internet exists, folks. Why not use it to travel the world?
If you live in Ireland, say, why listen to an Irish journalist's summary of what is happening in Israel. You can read the Israeli press. And Israeli sites and blogs and social media. You can read what the IDF says directly.
Why listen to the Irish media's narrow opinions on the Wikileaks video? You can read raw sources and official U.S. military publications. You can read U.S. military friendly sites and blogs and social media. You do not have to depend on hostile analysis by local journalists. This is the Internet, people. It's a new world.

Book by Mary Mapes, one of the disgraced CBS people behind Rathergate.

Negative reviews. One says: "If the liars behind this failed attempt to get Kerry elected had just used an old typewriter it would have worked and the press may have been able to steal an election. Just think about that."
The Internet is now an important platform for criticism of the media.
There are many serious, professional sites on the Internet dedicated to fact-checking and analysing what the mainstream media do.
The Rathergate scandal of 2004 was one of their greatest moments. CBS disgraced and exposed by Internet bloggers.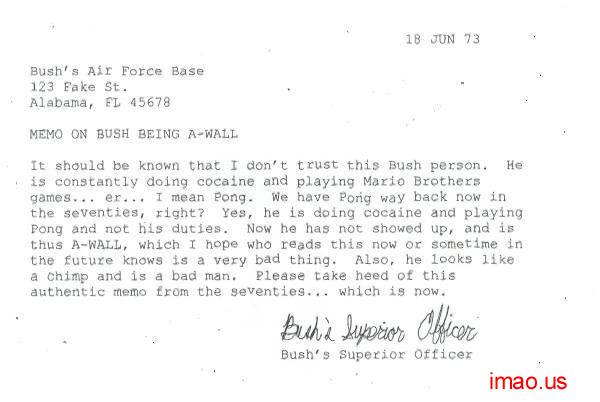 Hilarious.
From here.


A strange movie about Rathergate, Truth (2015).
This is the strangest movie. It spends much of the movie showing the Rathergate documents are fake. And yet it is still somehow sympathetic to the fakers. Why is not explained.
We spend no time at all with the real heroes - the Internet people who uncovered the fakes. They are nameless and never appear. Instead all our time is spent with the fake news people.
And then at the end, when you think the film has accepted that the documents were fake, but yet we are continuing (somehow) with the fake news people as heroes, at the end, in the inquiry, suddenly Mary Mapes starts saying the documents are real after all. It is the strangest film.
See negative reviews.

Rich Lowry, 13 Oct 2015: "There are many things that real people do to become the subject of sympathetic movies. Make a flawless emergency landing in the Hudson River with a disabled passenger jet full of passengers. Survive a devastating storm atop Mount Everest. Become the most lethal sniper in the history of the U.S. military. Before the advent of the movie Truth, no one would have thought broadcasting a shoddy and immediately discredited report that ruined the careers of the journalists involved and gave their storied network a black eye would make the list."
David Jack Smith, 13 Oct 2015, points out that there were real heroes here. It's just the movie took the side of the villains! "Guys in pyjamas, in basements bring down Media Elite Bloviator. So Hollywood movie lionizes bloviator."
Forget the movie. Instead watch the better documentary Black Eye: Dan Rather and the Birth of Fake News (2019). See trailer (and direct in).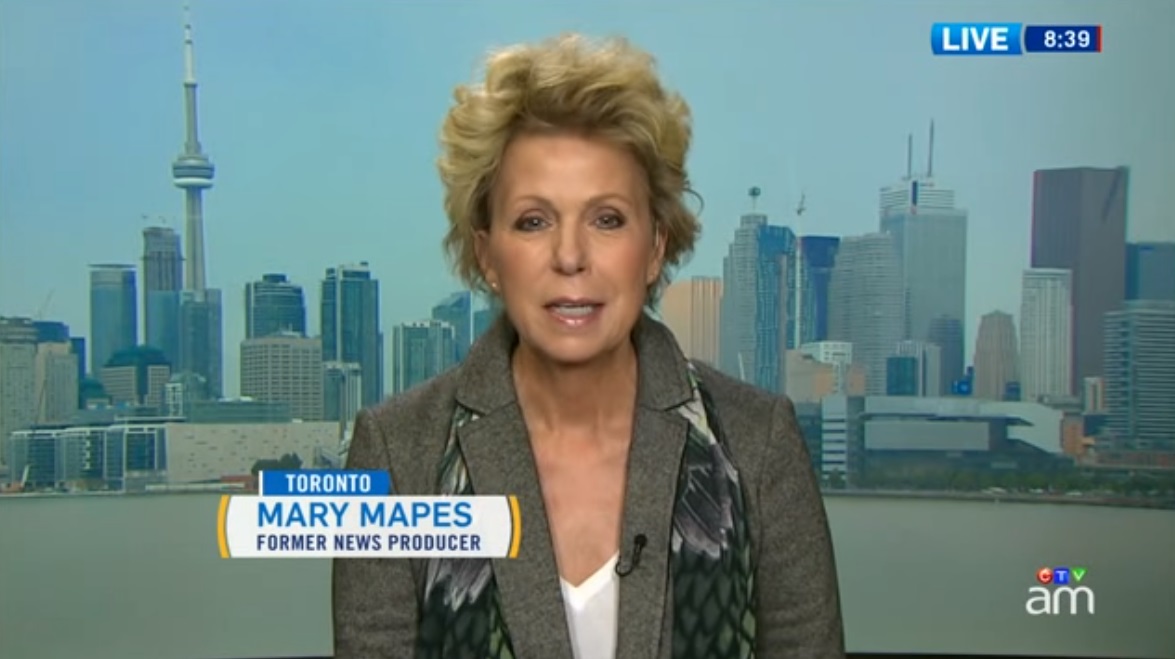 Mary Mapes interview in real life in 2015, still claiming the documents are not fake. Sad stuff.
Read about Dan Rather's source Bill Burkett and his "dog ate my homework" stories about the origin of the documents.
---
The military and veterans reject Kerry (who saw combat) and go for Bush (who didn't):
"If John Kerry loses, it will be the parade we never had."
- Anonymous Vietnam veteran, expressing the contempt that most veterans have for Kerry. If history judges that it was indeed the Swift Boat Veterans that brought him down, then this will be the veterans' greatest victory, and their sweetest revenge against Kerry and the other anti-Vietnam war protesters who enabled the communist victory.
A 55-point chasm in military support for Kerry and Bush by Ross Mackenzie - "The left detests the military, and the military knows it - and reciprocates ... And despite Kerry's conflicting attempts to reinforce his leftist base while simultaneously seducing the military, the latter obviously isn't interested. It spurns him. Those in the military resent the prospect of risking their lives with him as their commander in chief in a war he terms "wrong" and "a grand diversion" - with allies he terms "coerced and bribed.""
---
Terrorists, tyrants, anti-semites and anti-Americans that want Kerry to win:
The Axis of Evil

The Axis of Weasels

They all hate America, and want to see it weak and defeated. And, strangely, they all want Kerry to win. Why is that?
If you want to make America's many enemies happy and demoralise its friends all over the world, then vote for Kerry.

High Stakes: Quite simply, Kerry must be stopped; and Bush must win (and here), by Paul Johnson. - "All the elements of anarchy and unrest in the Middle East and Muslim Asia and Africa are clamoring and praying for a Kerry victory. The mullahs and the imams, the gunmen and their arms suppliers and paymasters, all those who stand to profit - politically, financially, and emotionally - from the total breakdown of order, the eclipse of democracy, and the defeat of the rule of law, want to see Bush replaced. His defeat on November 2 will be greeted, in Arab capitals, by shouts of triumph from fundamentalist mobs of exactly the kind that greeted the news that the Twin Towers had collapsed and their occupants been exterminated. I cannot recall any election when the enemies of America all over the world have been so unanimous in hoping for the victory of one candidate. That is the overwhelming reason that John Kerry must be defeated, heavily and comprehensively."

The Mesopotamian, a brave Iraqi democrat, puts it nicely:

"President Bush now represents a symbol of defiance against the terrorists and it is a fact, that all the enemies of America, with the terrorists foremost, are hoping for him to be deposed in the upcoming elections. ... The outcome here on the ground in Iraq seems to be almost obvious. In case President Bush loses the election there would be a massive upsurge of violence"
"if President Bush is reelected, this will prove to them that the American people are not intimidated despite all their brutality, and that their cause is quite futile."
"If you lose this war, you are no more, and you will have to withdraw within your boundaries cringing and waiting for terror to strike you in your homeland ... you will have to watch from far with bitterness the forces of darkness and evil taking over in many parts of this earth ... You think I am exaggerating, you think I am being paranoid? I just pray that destiny would not prove all these things; I pray that these horrors will not come to pass. And all this for what? For failing to confront a few thousand ex-baathists and demented religious fanatics and some common criminals, concentrated in some rural areas of a country of the size of just one of your states; and that for a nation that has defeated Nazism, Imperial Japan and the Soviet Empire!"
"Well if Senator Kerry is such a good man, and he may well be, then it would be prudent to wait just another four years to elect him, after the job is done."
Just read the whole thing.

Iran wanted Kerry. Interview with Iranian ambassador to Iraq, Irish Times, May 24, 2008. He admits that they wanted a different winner in 2004. And as for 2008, it is clear Iran wants the weak appeaser Obama: "It is the right of the American nation to elect who they want. But we hope they won't make a mistake, like the last time."
---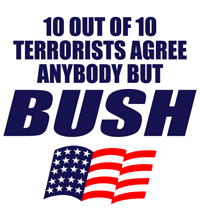 From
authenticgop.com
.
This is not just a slogan. This is actually true. A U.S. intelligence official claims that al Qaeda - encouraged by their victory in Madrid - plans attacks during the U.S. election. The official says: "The view of al Qaeda is 'anybody but Bush.'"
It is proved that al Qaeda wanted Zapatero to win in Spain - and he did. Al Qaeda slaughtered hundreds of innocent Spanish civilians - and then the Spanish did what al Qaeda wanted.
It is also clear that in the U.S. election al Qaeda wants Kerry to win (also here). Now I believe that Americans are different to Europeans. That if they are attacked, they will not do their attacker's bidding, but rather the opposite. That a serious attack would instead be followed by a Bush landslide, and a green light for regime change in Iran and Syria.
But al Qaeda may imagine differently, and so they may attack.
Dead Soldiers by Ralph Peters, September 23, 2004

"Imagine if, in the presidential election of 1944, the candidate opposing FDR had insisted that we were losing the Second World War and that, if elected, he would begin to withdraw American troops from Europe and the Pacific. We would have called it treason. And we would have been right. In WWII, broadcasts from Tokyo Rose in Japan and from Axis Sally in Germany warned our troops that their lives were being squandered in vain, that they were dying for big business and "the Jew" Roosevelt. Today, we have a presidential candidate, the conscienceless Sen. John Kerry, doing the work of the enemy propagandists of yesteryear. Is there nothing Kerry won't say to win the election? Is there no position he won't change? Doesn't he care anything for the sacrifices of our troops in Iraq? And if he does care about our soldiers and Marines, why is he broadcasting remarks that insist - against all hard evidence - that the terrorists are winning?"
"But Kerry doesn't want to see those things. He's reverting to form. Just as he lied about our troops three decades ago, encouraging our enemies of the day and worsening the suffering of our POWs in North Vietnam, today he's pandering to a new enemy. Imagine the encouragement the terrorists, insurgents and global extremists draw from Kerry's declarations of defeat, from his insistence that our efforts in Iraq and in the War on Terror have failed."
"In an election year, our engagement in Iraq is a legitimate topic for sober debate. But Kerry isn't serious. All he does is to declare defeat. He certainly doesn't want to be al Qaeda's candidate, but he's made himself into their man through his irresponsibility. ... The terrorists and their allies already intended to increase the level of violence in Iraq before November. But Kerry's pandering has encouraged them to pull out all the stops. I wish it were otherwise, that our election process had more integrity, but the truth is that every roadside blast and car bomb in Iraq is meant to support John Kerry."

Of course the terrorists want the president to lose, Charles Krauthammer, October 11, 2004 - "It is perfectly true, as Bush critics constantly point out, that many millions around the world - from Jacques Chirac to the Arab street - dislike Bush and want to see him defeated. It is ridiculous to pretend that Osama, Zarqawi and the other barbarians are not among them."
---
The mass killer of Americans, Osama Bin Laden, released a video in Oct 2004 to try to swing the U.S. election for Kerry.
---
Like a bad dream, Kerry returned under President Obama, who made Kerry his Secretary of State in Feb 2013.

It's like a nightmare!
Tweet from
GayPatriot
, 25 Mar 2013.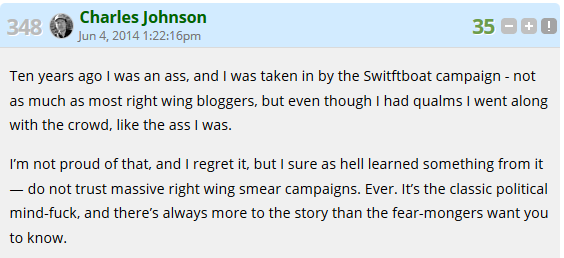 LGF helped spread the true narrative about Kerry in the 2004 election.
But it should be noted that LGF has gone insane since its glory days back then.
The above is from June 2014. Every word in it is false, including his description of events in 2004.
Comments at the above link:
"What evidence is there that he had any qualms about the Swiftboat veterans? When did he post anything on LGF that said, "hey, maybe we should dial this down"? ... And please provide us with evidence that you didn't fall for it (sic) as much as "most right wing bloggers"."
"Nobody, but nobody, was more persistent and aggressive with character-attacks on Kerry during his ill-fated presidential campaign, than Dear Fatass. He worked the Swift Boat Vets into a lot of posts, too. He's trying to minimize his contribution now, but don't be misled. He was leading the charge.".
"He didn't just go along with it. He was probably the leading proponent of it, given his position in the conservative blogosphere at the time."
How sad to see someone ashamed of something they should be proud of. See more.
---

"A coalition of the coerced and the bribed"
- John Kerry on America's loyal allies in the Iraq and Afghan Wars after 9/11.
Kerry only has contempt for them for supporting America.
A vote for Kerry is a vote to lose the war. It is a vote for American humiliation and defeat.

"there is no reason, Bob, that young American soldiers need to be going into the homes of Iraqis in the dead of night, terrorizing kids and children, you know, women, breaking sort of the customs of the - of - the historical customs, religious customs."
- John Kerry's view of what the U.S. troops are doing in Iraq, 2005.

"You know, education, if you make the most of it, if you study hard and you do your homework, and you make an effort to be smart, uh, you, you can do well. If you don't, you get stuck in Iraq."
- John Kerry
on America's heroically brave soldiers, 2006.

"There is a great difference between politicians and dissidents. Politicians are focused on polls and the press. They are constantly making compromises. But dissidents focus on ideas. They have a message burning inside of them. They would stand up for their convictions no matter what the consequences.
In spite of all the polls warning you that talking about spreading democracy in the Middle East might be a losing issue - despite all the critics and the resistance you faced - you kept talking about the importance of free societies and free elections. You kept explaining that democracy is for everybody. You kept saying that only democracy will truly pave the way to peace and security. You, Mr. President, are a dissident among the leaders of the free world."
- The Soviet dissident Natan Sharansky to George W. Bush after his re-election, on the difference between Bush and Kerry.
From one of the most famous dissidents of the whole Cold War era, from a man who spent 9 years in Soviet prisons, this is some compliment.
---
Return to
U.S. election, 2004
.