Ireland's tax against Israel
As an Irish taxpayer, I am
forced
by the state to donate money to anti-Israel "charities", anti-Israel NGOs and anti-Israel artworks. I am even forced to donate money to the terrorist Palestinian Authority.
I am ashamed of what my country does with my tax money.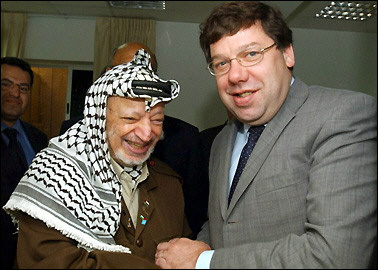 Brian Cowen, sending my tax money to terrorists.
Photo from
2003
.
Brian Cowen
, 25 June 2003, said that the terrorist Arafat was
"the symbol of the hope of self-determination for the Palestinian people"
.


Leon Klinghoffer, the disabled Jew murdered by Arafat in an attack on a cruise ship in 1985.
Arafat's men, like the Nazis they are, singled out Klinghoffer as a Jew, and shot him in the forehead and chest as he sat helpless in his wheelchair. They threw his body and wheelchair overboard.
When that bastard Arafat died in 2004, Michael D. Higgins led a candlelit tribute to him.
But Klinghoffer's daughters said: "Leon Klinghoffer, our father, was one innocent civilian among thousands who were murdered under the rule of Yasir Arafat and the P.L.O. As a family who has unfortunately been touched by Mr. Arafat's terrorism, we find that our only solace in his death is that he cannot kill anyone ever again."
---
Irish Aid - Using my taxes to campaign against Israel
The Irish state agency Irish Aid sends my tax money to anti-Israel NGOs and even to the terrorist Palestinian Authority.

NGO Monitor list shows that Ireland funds these anti-Israel NGOs:

I am even forced to pay through my taxes for Irish and EU aid to the vile Palestinian Authority.

The Irish Aid centre is hosting a series of anti-Israel lectures, "The Palestine Lectures: 2012-2013" in Dec 2012 to May 2013, all anti-Israel, and many of them by IPSC people.
I wouldn't donate money to Irish Aid if it was a charity, but I am forced to donate to it through my taxes!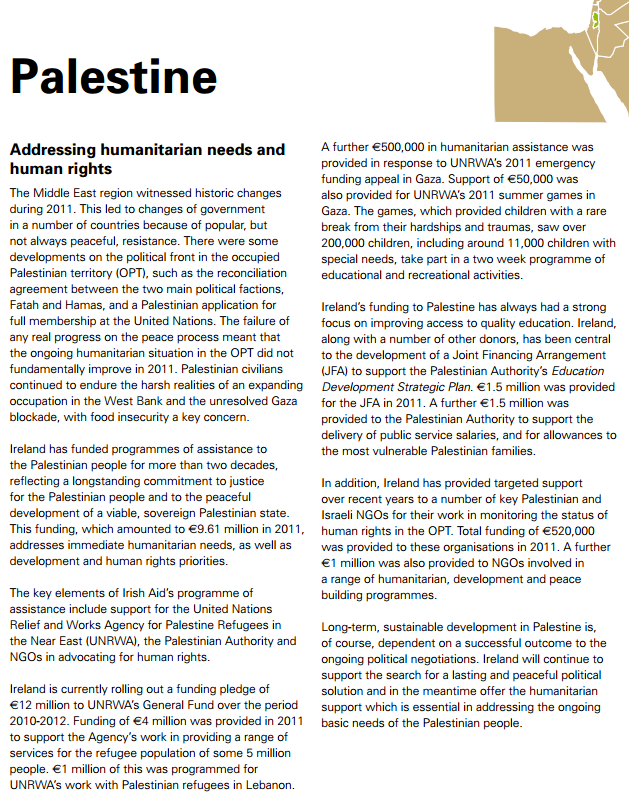 I am forced to pay through my taxes for Irish aid to the Palestinians.
Above is the section on "Palestine" from the 2011 annual report

of Irish Aid.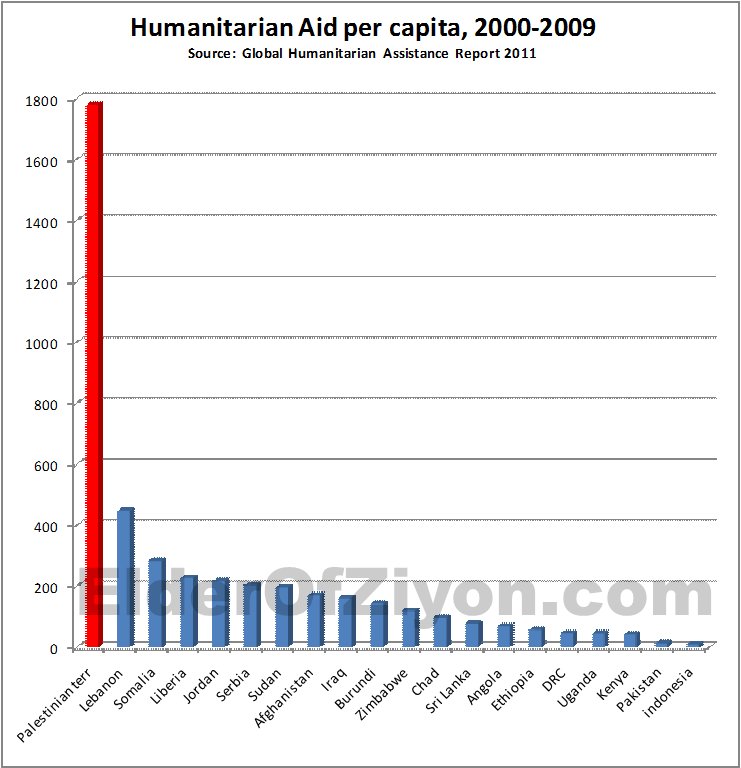 How the West (including my country) feeds terrorism and encourages conflict, in one amazing chart.
From here.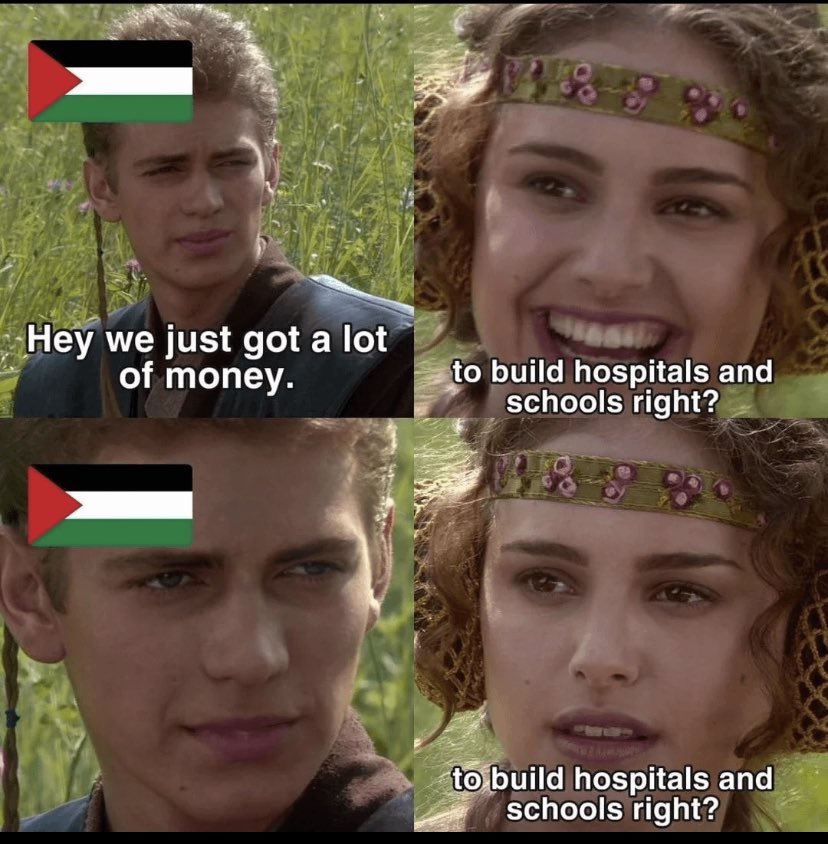 Fine Gael and Fianna Fail post this guy Irish taxpayers' money every time they get a chance.
---
Ireland funds the anti-Israel NGO Miftah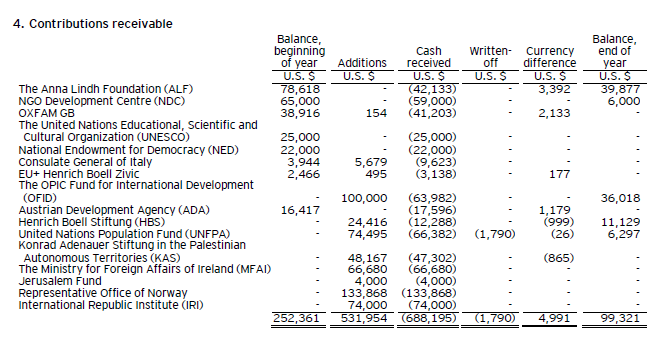 Irish Aid uses my tax money to fund the anti-Israel NGO
Miftah
.
2011 funding summary from
here
.


Miftah praises the terrorist butcher Dalal Mughrabi.
Google translation.
---
---
Similar to the state abusing the taxpayers by using taxes for anti-Israel purposes, trade unions invariably abuse their position by using members' fees to fund anti-Israel activism.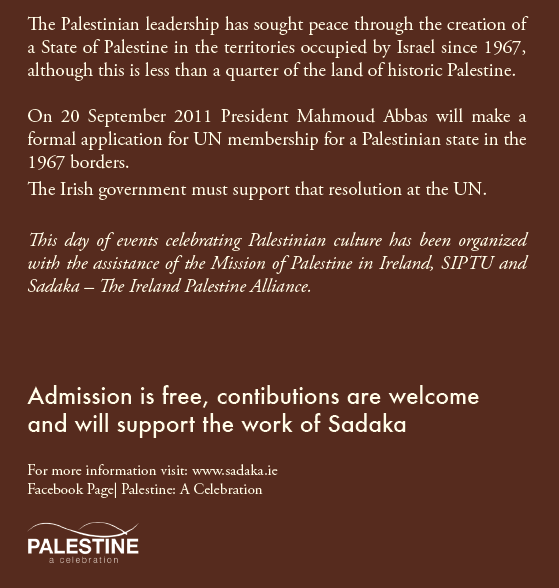 Ireland's largest trade union,
SIPTU
, abuses its position by using the fees of its members to pay for anti-Israel agitation and partnership with the oppressive and terrorist Palestinian Authority.
This is an event called
"Palestine: A Celebration"
hosted by SIPTU and the Palestinian Authority, 17 Sept 2011.


SIPTU abuses its position by forcing its members to donate to the anti-Israel Michael D. Higgins' campaign for President in 2011.
From Standards in Public Office Commission report, Feb 2012.
---
Mags O'Brien (Irish trade unionist, Trade Union Friends of Palestine) has a particular hostility to Israel.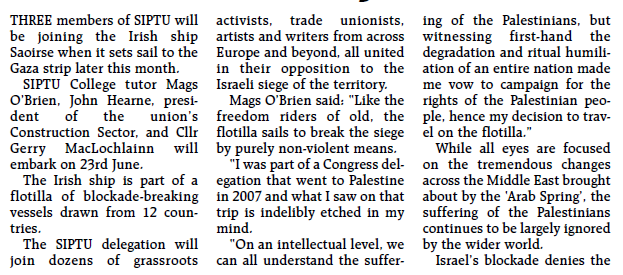 Mags O'Brien expresses the left's delusion that in supporting the Palestinians they are somehow "non-violently" standing for "civil liberties", like the
"freedom riders"
in 1960s America.
From SIPTU magazine,
June 2011
.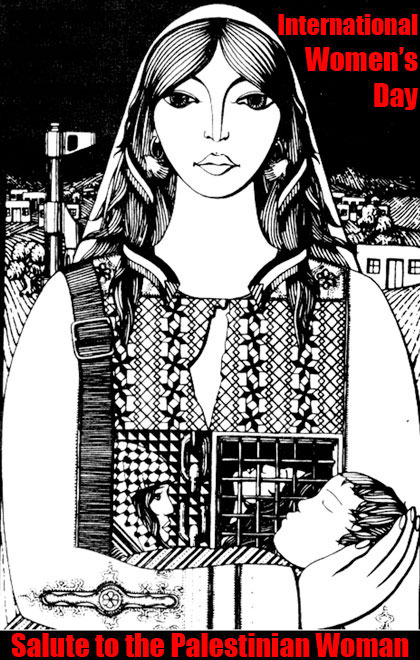 Irish "feminists" Mags O'Brien (Trade Union Friends of Palestine) and Freda Hughes (Ireland Palestine Solidarity Campaign) express solidarity with Palestinian women on International Women's Day, 8 Mar 2011.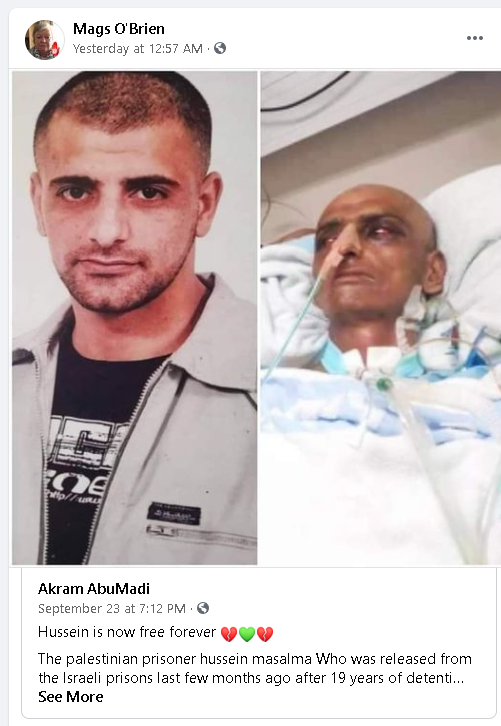 Mags O'Brien, 24 Sept 2021, mourns the death of Fatah terrorist Hussein Masalma.
Hussein Masalma was jailed by Israel since 2002, apparently for "planning to carry out a suicide attack".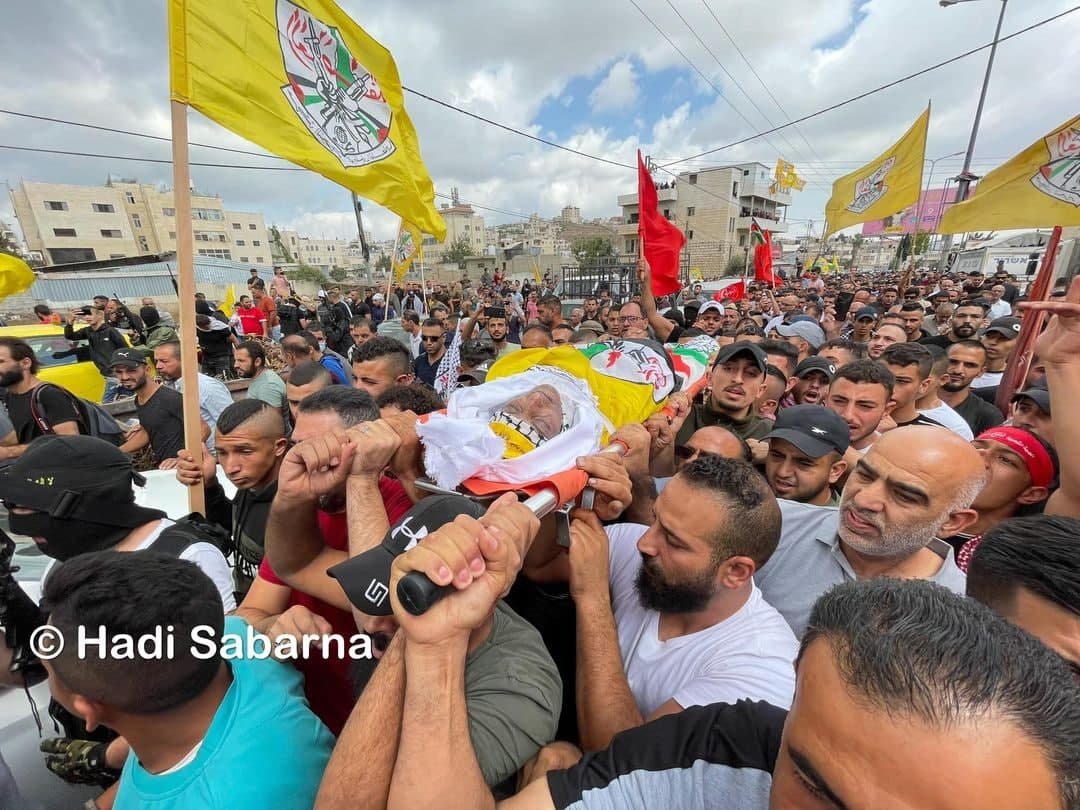 Fatah gave Hussein Masalma a military funeral in Sept 2021.
I guess they knew what he was.
Note the Fatah flags.
From here.