The "Woroni" controversy
Note that I am a supporter of free speech based in Ireland.
Woroni have nothing to do with this page and probably do not approve of it.
"Woroni"
is the student newspaper of the
Australian National University
, Canberra.
What happened when they decided to run a series slagging off the world's religions sums up what is wrong with
Islam
, and what is wrong with
the West's reaction to Islam
.
---
Catholicism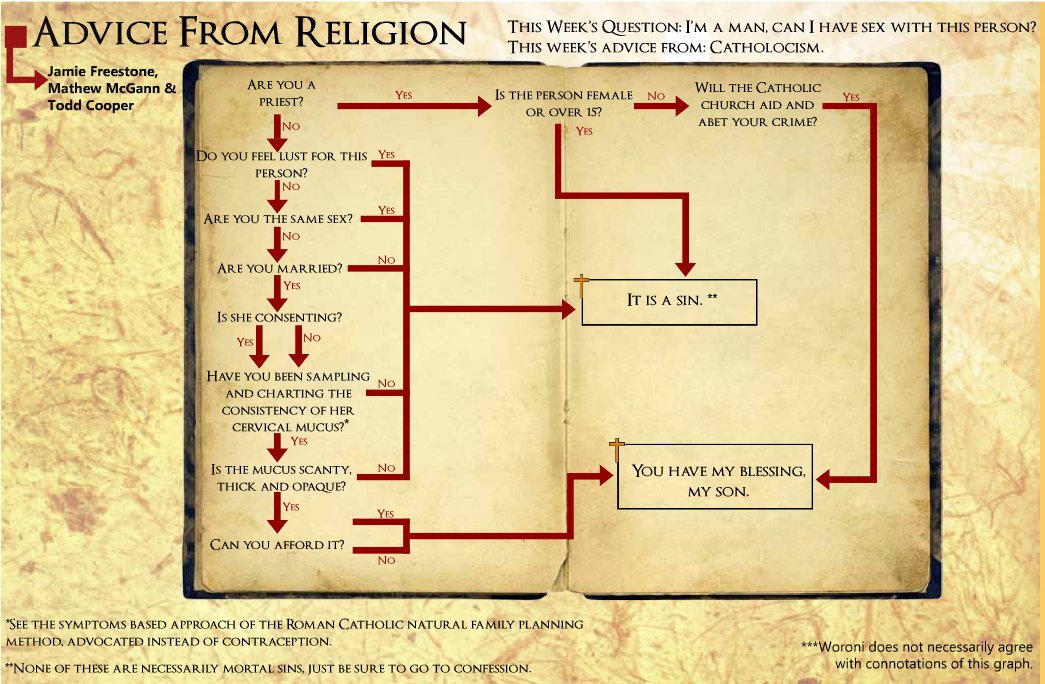 Woroni Edition 1 of 2013 - Catholicism.
People laugh. No one complains.
---
Scientology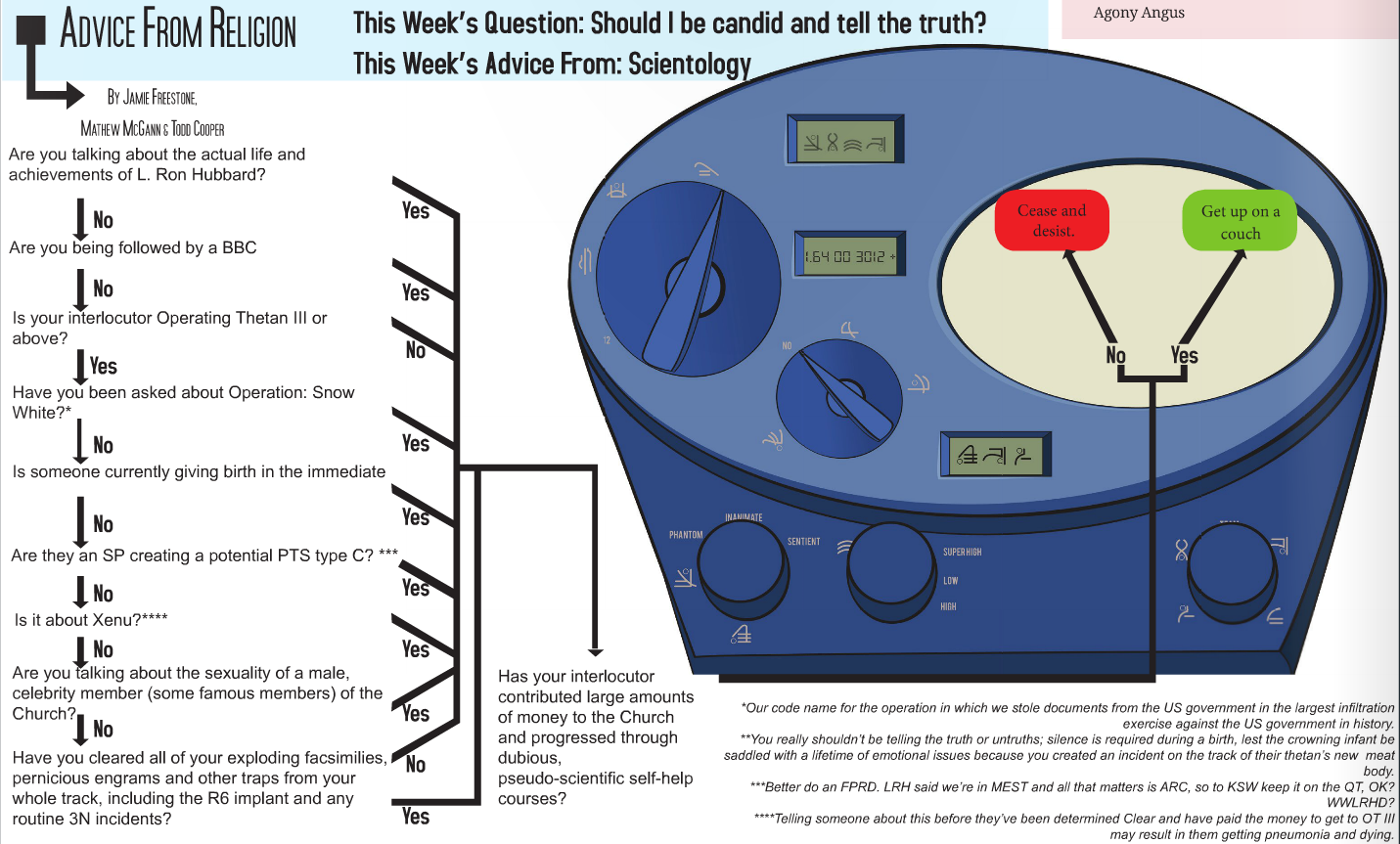 Woroni Edition 2 of 2013, 22 Feb 2013 - Scientology.
People laugh. No one complains.
---
Mormonism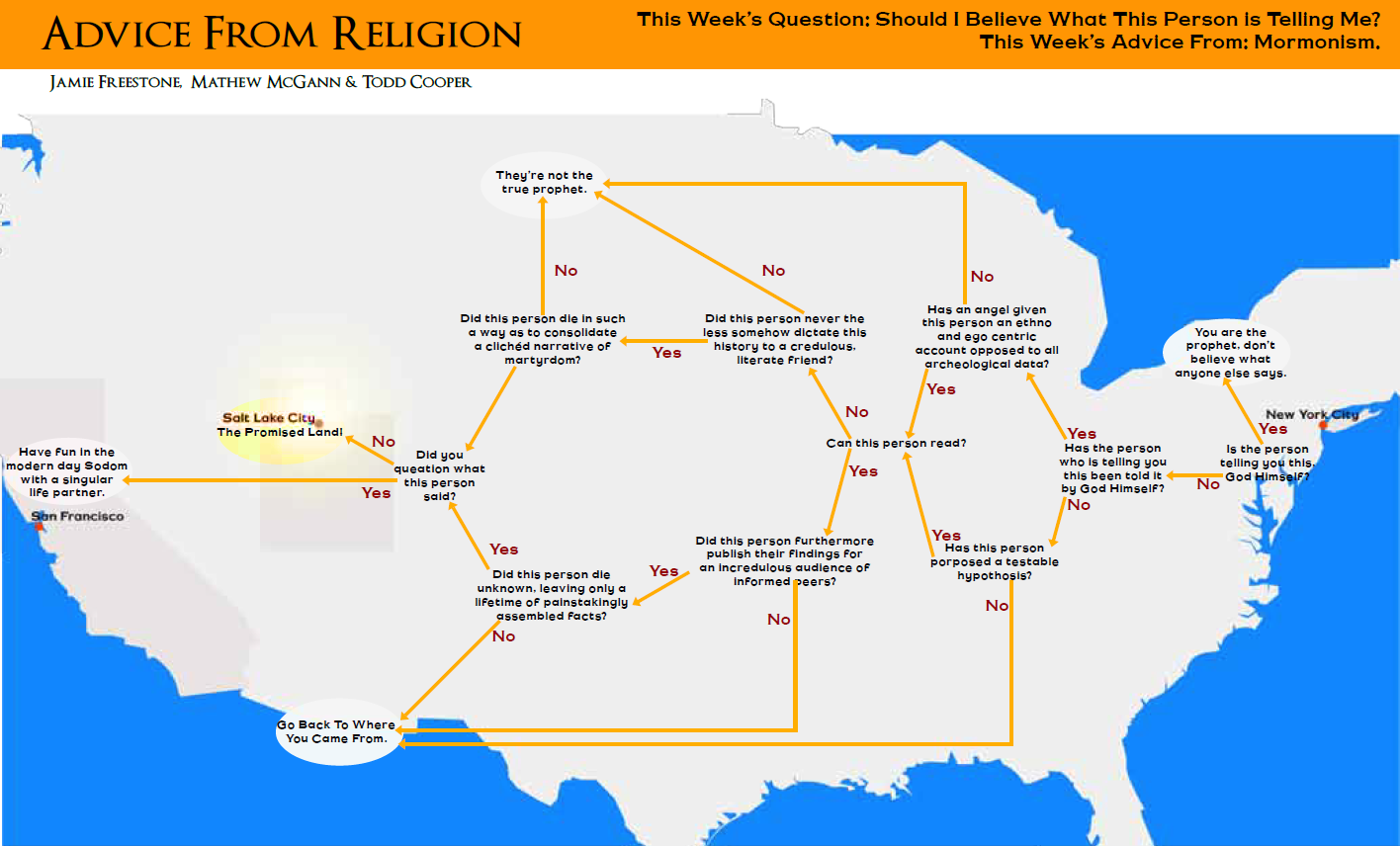 Woroni Edition 3 of 2013, 7 Mar 2013 - Mormonism.
People laugh. No one complains.
---
Judaism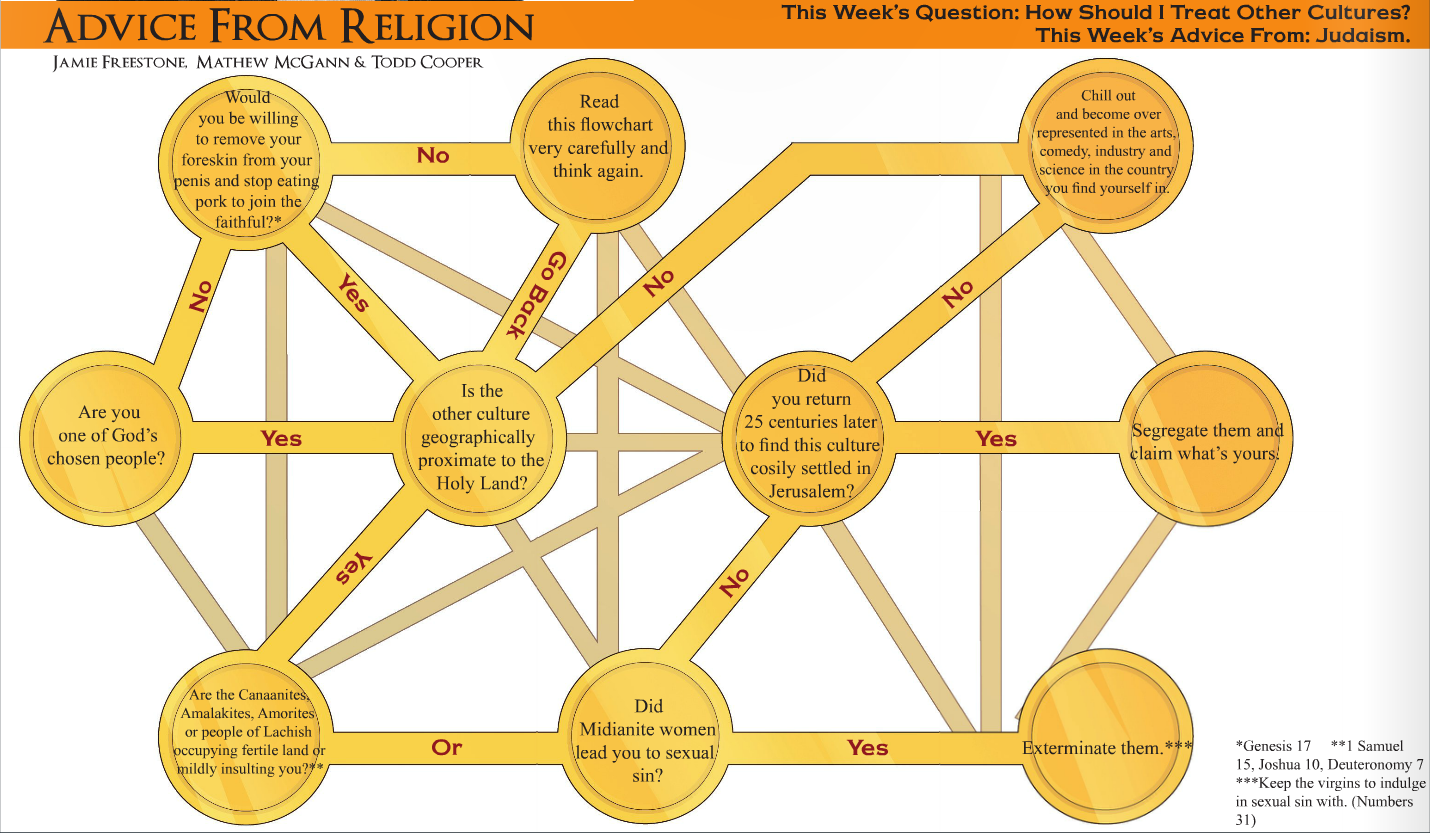 Woroni Edition 4 of 2013, 24 March 2013 - Judaism.
People laugh. No one complains.
---
Islam - And all hell breaks loose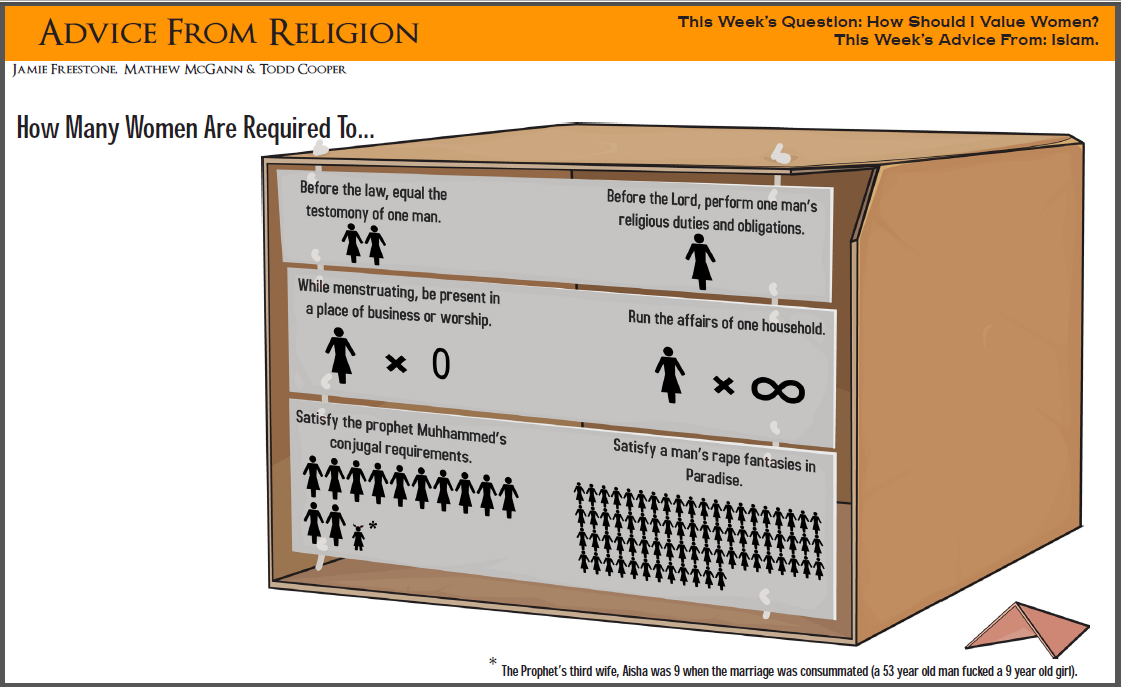 Woroni Edition 5 of 2013, 18 Apr 2013 - Islam.
And all hell breaks loose.
For criticising Islam, the students were disciplined by the university and the issue was banned. "over the course of a week, the Woroni board was twice summoned to the Chancelry, individually threatened with disciplinary action along with the authors of the piece, and informed that Woroni's funding allocation could be compromised. ... the entire Woroni board was asked to attend a meeting with members of the ANU Chancelry ... The Chancelry wished to discuss the Woroni board's response to a formal complaint submitted by the International Students Department. ... the Chancelry maintained that the article breached the "University rules" and the Australian Press Council Principles. ... the Chancelry asked for an apology and an official public retraction of the piece. ... all Woroni editors and all three authors of the piece were threatened with disciplinary notice under Section 3.1(b) of the ANU Disciplinary Statue, should the PDF remain online. ... The Chancelry also indicated that Woroni's allocation of the Student Services and Amenities Fee (SSAF) may be compromised by the situation."

The students were forced to remove the page from the issue. But the ANU Chancelry can't remove it from the Internet. Nor can they hide the shame they have brought on ANU's name with this nasty bit of censorship.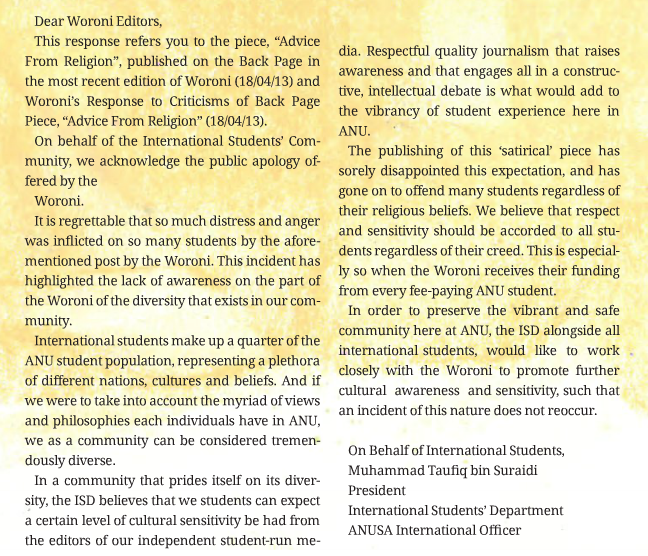 Muhammad Taufiq bin Suraidi
, a Muslim student from Singapore, demands it be forbidden to criticise Islam at Australian universities.
From Letters to Woroni
Edition 6
.
Unfortunately, the ANU Chancelry agrees with him.
---

Return to Criticising and satirising religions.