Ted Rall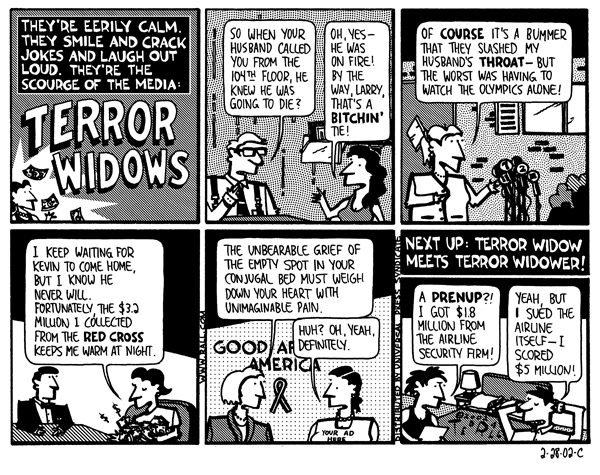 "Terror Widows"
, Feb 2002.
Ted Rall laughs at the 9/11 victims.
One of the 9/11 widows, A.R. Torres,
replies to Rall
.

Jihad-lover Ted Rall attacks anyone who fights the jihad, such as Pat Tillman (April 2004).
It makes sense that a jihad-lover would hate those who fight the jihad.
The fascist vermin of the Taliban are the "resistance" to Ted Rall! He does not know the first thing about them.
See: The Left Smears an American Hero, Ben Johnson, 5 May 2004.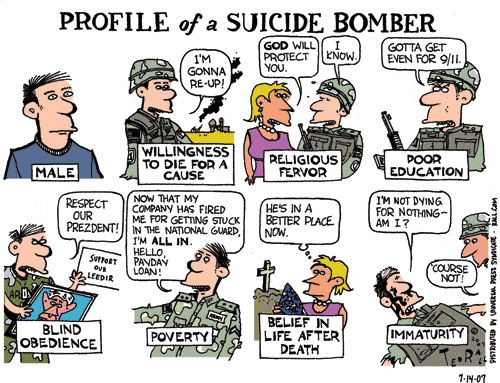 Rall compares American soldiers to suicide bombers, July 2007.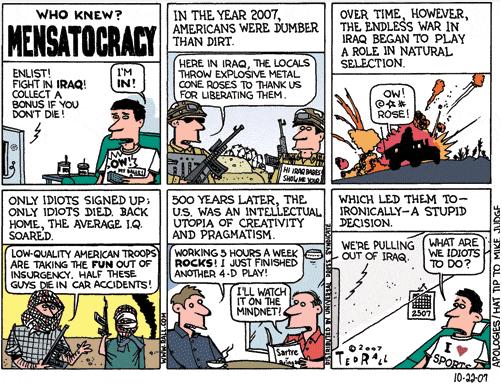 Rall sneers at American soldiers as idiots, Oct 2007.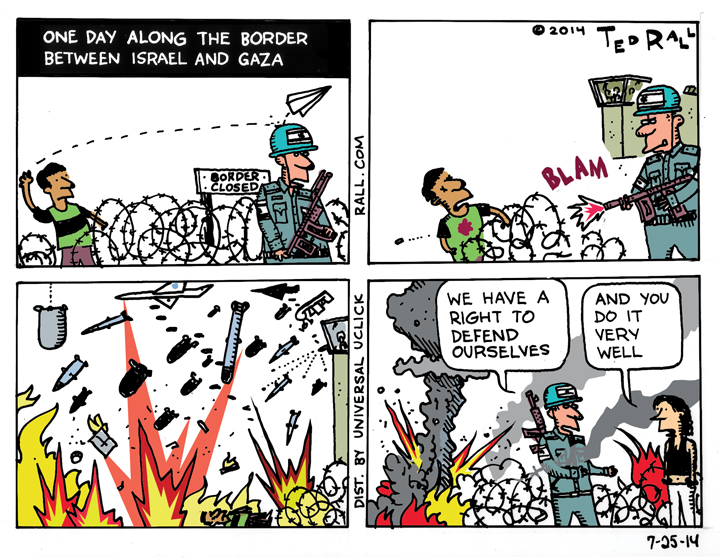 Rall slanders the brave Israeli military (July 2014).
---
Return to
Modern leftists
.